Stolen Goat renews partnership with World Bicycle Relief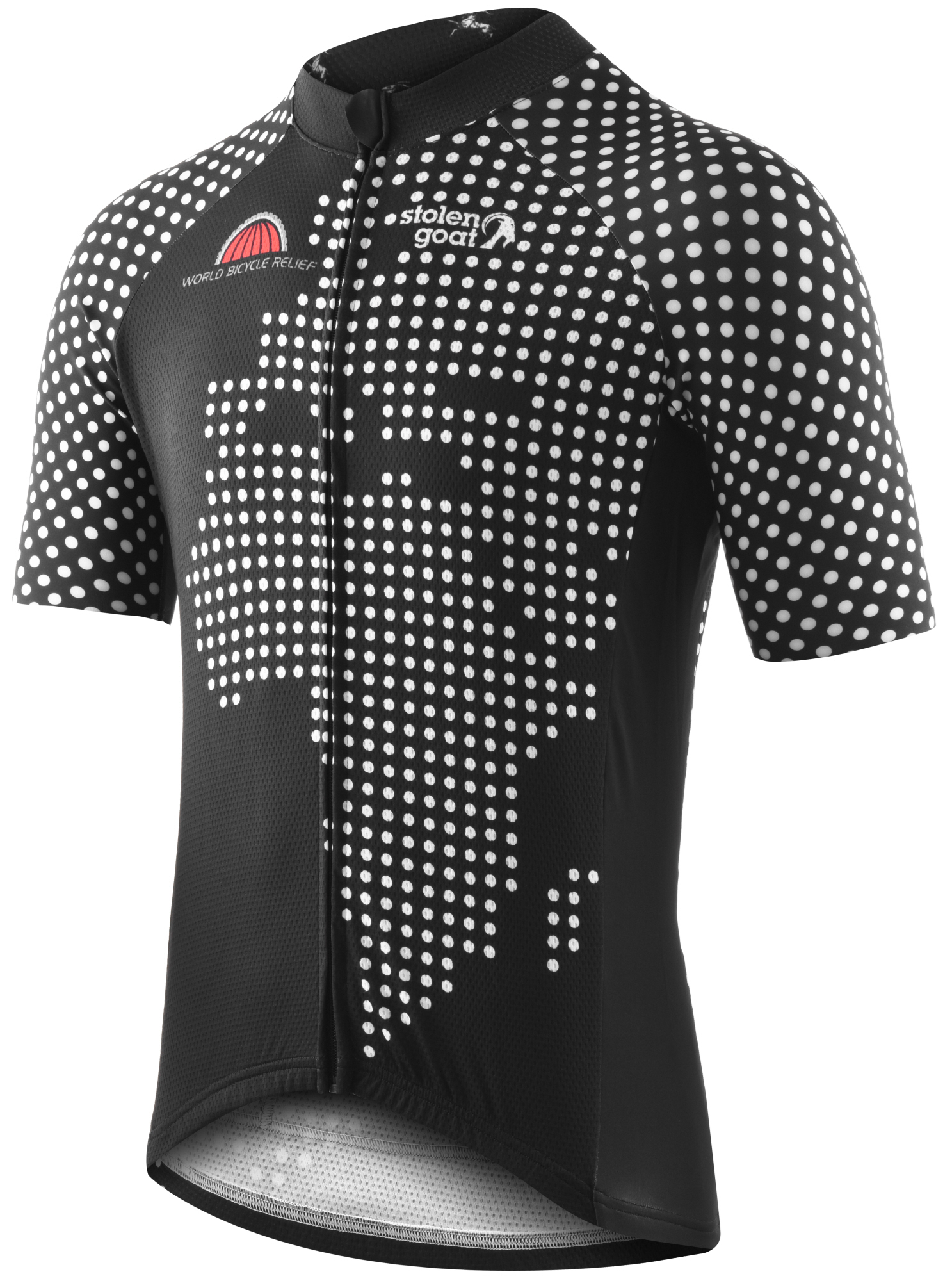 Cycling apparel brand Stolen Goat has announced the renewal of its partnership with global non-profit organisation, World Bicycle Relief (WBR).
WBR aims to break down barriers for people in need across the globe through delivering and maintaining specially designed, locally assembled, rugged Buffalo bikes to communities in developing countries, in order to provide economic empowerment and access to healthcare and education in the form of mobility.
Stolen Goat originally partnered with the charity in 2018, creating a World Bicycle Relief turbo towel. The brand has now unveiled two new jersey designs, available to purchase from today, with all profits from the sale of the jerseys going directly to the charity.
The jerseys, based on Stolen Goat's Bodyline summer jersey, come in two distinctive designs available in male and female fit.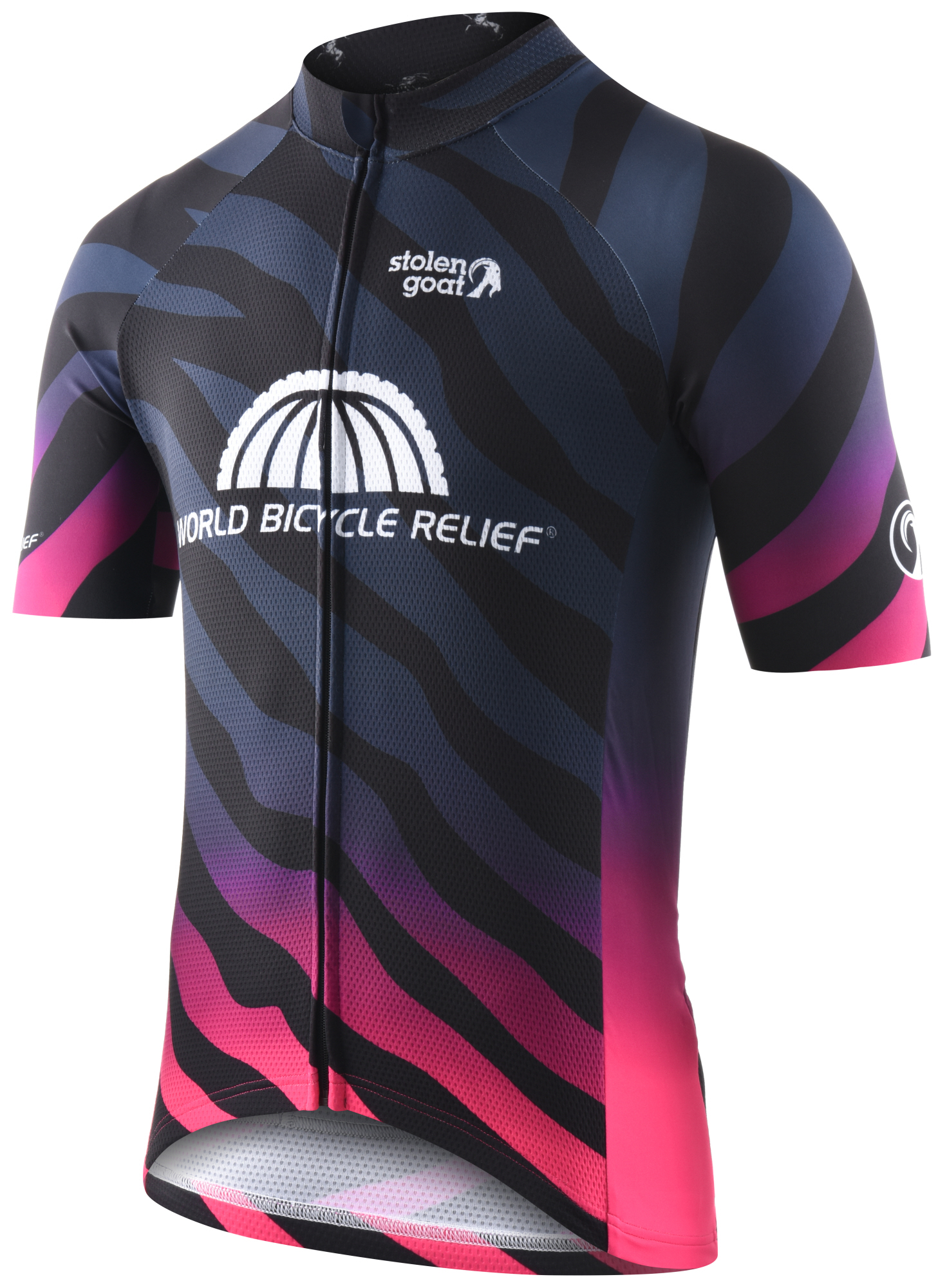 The Hustle Jersey features a black base colour from the WBR colour palette and dots, which according to the brand represent people and community, joining together to form a map of the world.
The Zambian Zebra jersey has an eye-catching navy to pink fade to represent a powerful African sunset, while Zambian zebra stripes in black act as a silhouette and add contrast to the sunset background.
World Bicycle Relief UK Chief Executive, Allison Dufosee, said: "We are so excited by this new collaboration with Stolen Goat. Not only have they incorporated the spirit of WBR, but the associated monies raised will mean that Buffalo Bicycles will be provided to those people who have only ever walked. This will have an enormous impact on their livelihoods; we can't wait to start seeing people out and about on the roads wearing them."
Each jersey is priced at £75, more information can be found here.