Study confirms that electric bike riders experience physical exertion 95% of the time
A Norwegian study of eight electric bike users aged 23 to 54 has echoed an earlier study in concluding that assisted cycling is far from cheating, demonstrating physical exertion "95% of the time".
Titled Physical Activity When Riding an Electric Assist Bicycle, the paper has recently appeared in the International Journal of Behaviour Nutrition and Physical Activity.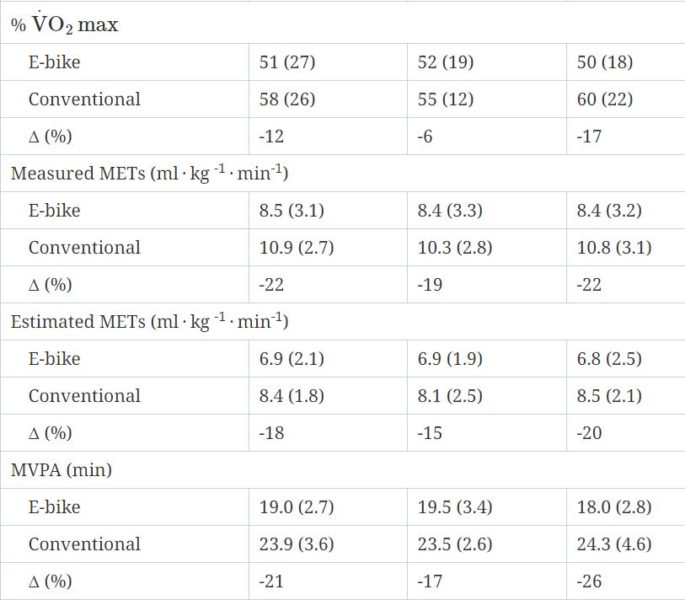 Recording oxygen consumption using a portable analyzer with GPS functionality, the pool of six men and two women were asked to cycle one flat and one hilly route aboard a 12kg bicycle and the a second time aboard a 27kg Rixe 250w rated e-bike set at maximum assistance.
What the researchers found again puts the notion that users are somehow "cheating" to rest. Electric bike use was found to place users at 8.5 times more active over resting, while pedal power registered at 10.9 times more active, a closer margin than previously assumed.
What's more, the devices registering lung output further found that aboard pedal cycles users were utilising 58% of their lung capacity, while electric assistance on max output still recorded an average of 51% of lung capacity used. This is just a 12% difference in output between the two methods.
The median time spent cycling the two routes demonstrated the e-Bike to be 21% faster to complete the journey.
The conclusion reads:
"Cycling on the E-bike resulted in lower trip duration and exercise intensity, compared with the conventional bicycle. However, most of the time was spent in MVPA. This suggests that changing the commuting mode from car to E-bike will significantly increase levels of physical activity while commuting."