Sunn returns with distribution to European territories in the pipeline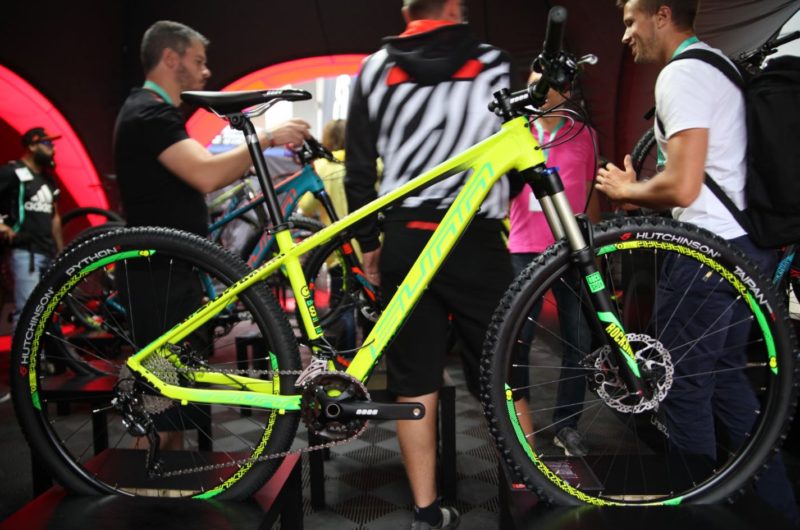 Having been out of the limelight for a number of years Sunn made its comeback at Eurobike, debuting a deep portfolio of mountain, kids, BMX and road bikes, as well as a plethora of e-bike designs.
When passing through the booth to take snaps CI.N learned that European distributors are in the process of being appointed, including a potential UK partner.
A portfolio of 34 models is on offer, with 65% of those sat between €1,000 to €3,000. Notable for its vivid colour palate, the 2018 line appears to carry just one black bike.
Within its dealer catalogue the firm appears to offer a five bike display point of sale for shops looking to give the brand a decent presence in store. A variety of soft goods also feature alongside branded saddles, tools and other accessories.
Shown below is the firm's "Special", a versatile endurance road build with a monocoque HM carbon chassis carrying what the brand says is a "vibration filtration concept". Able to host up to a 35c tyre at 700c or 47 for 27.5, the Special is on trend and delivered in three builds ranging tarmac to gravel usage.
More information on the bikes can be found at www.sunn.fr/en/