Taioku set to invest $10 million in Vietnam production facility
One of Taiwan's leading manufacturers has today told CyclingIndustry.News of plans to begin work on a new 500,000 square foot manufacturing facility in Vietnam.
Set to get underway in 2017, the build will be the manufacturer's third factory, with an existing 65,000 square foot presence in its native Taiwan and 840,000 square foot factory in neighbouring China. Set to employ between 150 to 200 people during stage one, the new facility will satisfy demand from the mid-market, largely in the road, sportive, electric and mountain biking segments. A further 700 employees will be recruited over stage two as the facility ramps up capacity to 500,000 bikes produced annually.
The plant will house a number of CNC machines, among other technology. A further research and development centre will also open in Taiwan to enhance the business's capabilities.
Taioku General Manager Gary Hsu told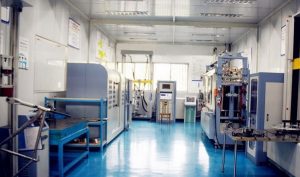 CyclingIndustry.News: "We're encouraging any businesses – small or large – who may have exciting new ideas to get in touch, we love unique projects and thrive to be a world-class partner for mid to high-end brands. With our expanded capability we've taken on some great new customers and the new Vietnam facility will allow us to remain competitive as the industry's manufacturers begin to cluster around the region."
With a 14% duty to Europe, as well as more competitive labour rates against an increasingly expensive China, the territory has become an attractive destination for bike brands and Hsu says that the emergence of the electric bike market has seen a surge in demand for his production lines. Between 20 and 30% of trade now features electrics, he estimates.
"We believe that figure will only grow," Hsu explains. "With the proliferation of bike sharing programs the world over, more people are trying pedal-assist and thus purchasing. We have some excellent capability over competitors when it comes to innovating with full-suspension e-bikes."
Indeed this has proved an attraction for a large car maker with eyes for the bicycle market, among other customers.
"The car industry has incredibly high standards of quality control and often choose more complicated processes, so we've been a good fit," says Hsu. "They have differing mechanical ideas to most bicycle firms, but we enjoy working with customers who drive technology and new ideas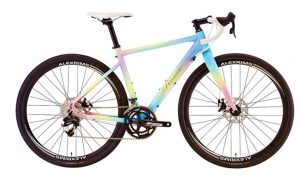 forward. If there's one segment we're particularly excited be innovating within its bicycles with assist."
Taioku are set up to meet stringent quality control standards, hosting its own EN test lab. In finishing the product, the bike builder is also innovating with paintwork, with some complex finishes, including multi-colour glow in the dark finishes now available via its Dupont paint system.