Tandem Group Plc shares plummet as statement points to bike trade decline
The Tandem Group – parent company to Dawes and Claud Butler, among others – has lost 28.2% of its value following the issue of trading statement describing difficulty within its bicycle business.
Shares fell 50p to 127.4p shortly following the announcement. The firm said that discussions about several import duty classification codes might have resulted in underpaid duty to the UK taxman. These related to Pro Rider and ESC products and the company has sought specialist advice. The shares remained in decline today with the current value at 122.5p.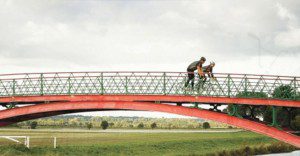 The statement suggested that the business to the close of 2015 saw overall revenues of £34.4 million, up ten percent on the prior year. The group has spent much of 2015 completing a relocation of the Pro Rider business to a new warehouse and office in Northampton. This has sped up the process of moving the ECS Business from Sudbury, something wrapped up in January.
Bicycle and mobility revenue has declined to the tune of four percent over the prior year during the same period. The firm has made gains with a large supermarket contract, but has described independent retail as an area in which the business has struggled to gain ground.
The company's statement offered: "We have produced a strong range of cycles for the 2016 year, particularly the new range of MTB and junior models. However, we consider the mid-tier independent cycle market to be saturated and highly competitive.
"In addition, we do not have a large cycle promotional contract in 2016 and therefore we expect the bicycles and mobility division to have a challenging year."
Following the business's relocation to a larger premises in Northampton the statement continues "we expect 2016 to be a further year of investment in our direct to consumer business."
For B2C, a new management team is to be recruited, with a managing director with extensive eCommerce experience already in place. The B2C arm is set to be named Expressco Direct.
In September the business acquired ESC, a specialist in gazebo and tent equipment. Revenue in sport, leaisure and toys increased by 24 percent.
Though bicycle trade remains under threat, the group remained positive about its sport, leisure and toy arms.