Cambodia seeks extension of EU Duty exemption for bicycles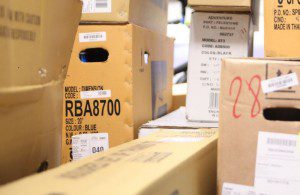 Cambodia has asked the European Union's trade commissioner to extend the territory's duty exemption on bikes shipped into Europe, reports CyclingIQ.
Potentially damaging trade worth $364 million (USD), Cambodia fears that without an extension to the duty exemption it currently enjoys bicycle exports will be significantly affected.
The territory ships some 1.4 million bicycles into the EU each year and that trade has been increasing, last year by some 22 percent.
As a developing country, Cambodia is one of a group of 49 territories benefiting from duty free exports to Europe. In order to qualify under the Generalised Scheme of Preferences 14% tariff reduction, Cambodian manufacturers must make sure that at least 30% of the complete bicycle's ex-factory price is made up of materials originating locally. Documentation to support this must be supplied with exports to qualify.
A rule change in 2014 altered the 'rules of origin'. Previously other ASEAN region territories could contribute to the minimum criteria, meaning Shimano components sourced from Malaysia, for example, would qualify for the manufacturer. However changes to which territories qualify as GSP nations now make meeting the 30% threshold more complicated for areas like Cambodia.
Trade officials successfully negotiated a three year extension in 2014 to country of origin criteria, though this will run its course shortly. Cambodia's Ministry of Commerce has now sought a three year extension until 2019 to allow components sourced from the likes of Malaysia to qualify it for the duty exemption.