The Rider Firm to enter electric bike market with Cairn label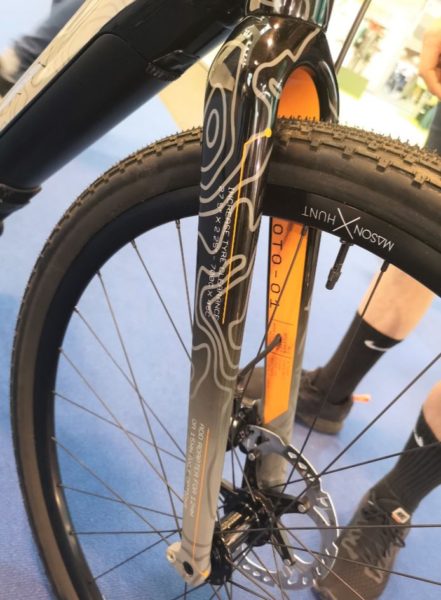 The Rider Firm gave CI.N an early look at a new project the business is undertaking alongside drive systems manufacturer Fazua, announcing the creation of a own-brand electric bike label dubbed Cairn.
Speaking at Eurobike where the prototype is found on the Fazua booth, boss Tom Marchement said the bike "is for people who want to leave the car at home, but also have steam for the weekend".
The first build in the pipeline is built around a chassis capable of hosting 700c or 27.5 tyres wheels with room for a decent sized MTB tyre. An early prototype sports a good range of mounts on the frame with more to follow on the fork, making it well suited to everything from bikepacking to long distance commutes.
"This is how we would spend our money," said Marchment. "There are a ton of us who choose drop barred bikes as an alternative to the car, but very often if you're going against the clock on a commute you'll still arrive a bit dishevelled. Adding in Fazua's motor – which is removable when desired – makes this well suited to the type of riding lot's of us are doing."
Stashed inside the downtube of the aluminium frame the Fazua motor delivers up to 400 watts of assistance. Also hidden away you'll find internal routing for a dropper post, an ovalised seat tube for giving an added dose of lateral stiffness and dynamo cable routing channeled up through the fork's steerer. Naturally the bike is to be finished with the Rider Firm's flagship Hunt Wheels – likely a set of 700c wheels.
The first of Cairn's bikes is expected on the market from Spring of 2019, with a final prototype likely to break cover in around 3 to six months. A trade margin will be available for specialist stockists interested in carrying the bike and retail price is expected to come in somewhere between £2,700 to £3,000.