Shimano launches electric bike battery storage for shops
Countering the safety hazard potentially posed by poor storage of electric bike batteries, Shimano has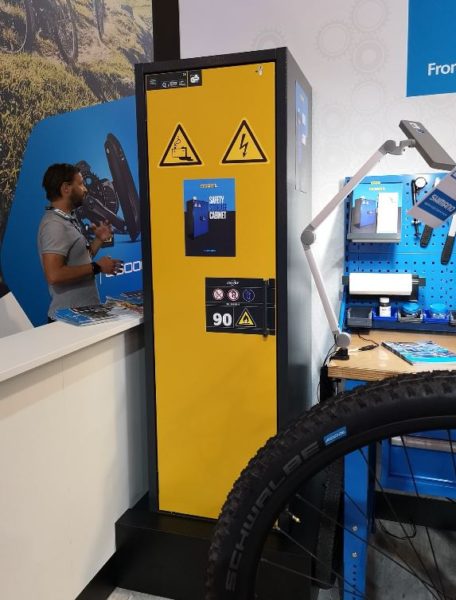 launched a dedicated range of cabinets, built alongside specialists Asecos.
Shimano's Ben Hillsdon told CI.N: "There are six options available; either the S-Classic line or Q-Pegasus models with 1, 2 or 3 levels of safety. The top level (3) has an internal fire extinguisher, fire detection, smoke detection, signal lighting and control unit for connection with local fire department."
Said to give 90 minutes of battery fire resistance the contained cabinets are a wise protection against accidents given the quick spreading nature of battery fires.
While it is rare that Lithium Batteries do catch fire, instances have occurred where stores have burned to the ground. There is still no clear EU regulation for storage of these kinds of batteries making it all the more pressing that stores take the initiative.
For best practice tips to prevent this happening, check in with our best practice guide to battery storage here.