Tim McCulley joins Argon 18 as USA Director of Sales
Argon 18 has announced the addition of Tim McCulley as USA Director of Sales & Strategies.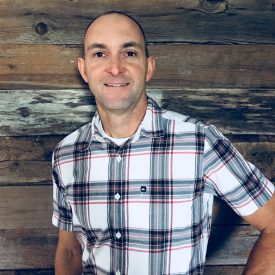 McCulley replaces Christian Lafrance, who takes the helm as Director of Business Development for Argon's new subsidiary, Notio Technologies.
The hire comes at a time when Argon 18's are aiming to build  a stronger on-the-ground sales team in the US in a bid to expand the brand's reach in America. McCulley joins Argon 18 with a strong sport-focused sales background and understanding of the outdoor retail market. McCulley comes to Argon 18 from 2XU apparel where he held the Director of Sales role.
"My passion in sport and business begins with quality products that will enhance an athletes enjoyment and lead to a happier, healthier life.  I am honored and excited to be a part of Argon 18's team as they lead the way into the future through development and innovation," said McCulley.
"We are fully committed developing bikes of impeccable quality which has led us to be known as one of the world's top brands. I trust that Tim's knowledge and experience will help us strengthen our brand in the US market and continue our company's presence," explained Gervais Rioux, Founder and President of Argon 18 bikes.
"Tim's addition to the Argon 18 sales force is in-line with our strategy to better support and to get closer to our markets globally," said Claude LeBlond, Vice-President of Global Sales & Strategies. "Tim's decorum truly represents our brand value, and his experience and knowledge will greatly support the current growth of our company."