Training as a bike mechanic? These are the UK's top schools
By Duncan Moore
Few would argue that the most commonly recognised accreditation of a bike mechanic's skills is the ATG-backed Cytech qualification, though it is not the only option. Velotech Cycling Limited, Cycle Systems Academy, Downlands Cycling and the Bike Inn all provide similarly accredited training packages.
Bike Inn's founder, Alf Webb, puts forward the view that he and his wife Teresa were the first people to offer accredited cycle mechanic training in the UK.
"We started teaching bike mechanics full-time in June 1991, offering a six-day course. When we applied to City & Guilds in 1994 to become an accredited provider for courses there was an insistence that the course should be a minimum of 10 days. Actually, this was good in that we had more time and could teach and assess to a higher standard with more practical skills and theory."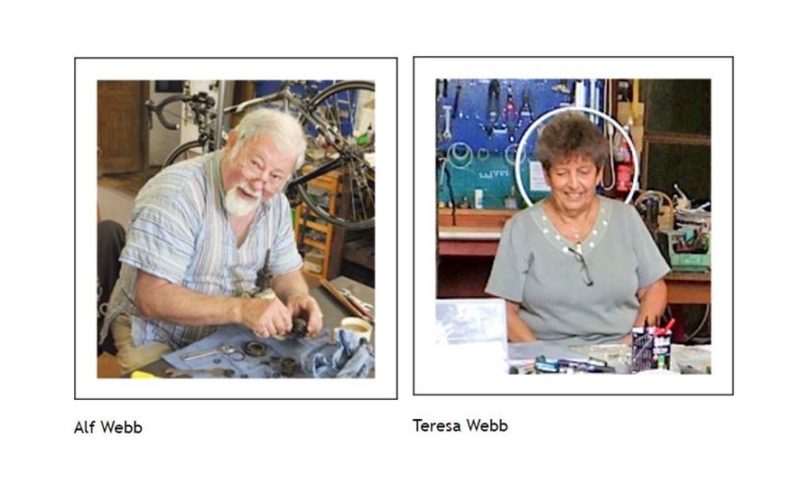 Alf and Teresa must have been doing something right because in 1996 they were invited to run their courses at Aylesbury College. It was during the time in Aylesbury that the course became a National Vocational Qualification (NVQ). Alf notes that he and Teresa were the first in the bike trade to be appointed D32 and D33 (as it was then) assessors for NVQ accreditation.
Aylesbury has gone on to play a significant part in UK cycle mechanic training as in the late '90s Aylesbury College became the first location to run the ACT-backed Cytech courses using the City & Guilds (C&G) framework to access funding. one of CI.N's own leading workshop columnists, Julian Thrasher, stems from the training group.
However, Webb suggests that the early C&G qualification was not relevant. "The early assessments were so out of date as to be useless in the modern day world of bikes and components and had to be changed. We wrote a curriculum in 2004 to accommodate this." His rewrite was not taken up at the time but he was asked to rewrite and resubmit it in 2009. The result is now the C&G 'level 2' accreditation, which Webb feels is "as high as, if not above the Cytech level 3."
City & Guilds is one of only three awarding bodies in the UK that acknowledges cycle mechanic training. The other two are EAL with its Level 2 (Certificate) and Level 3 (Diploma) courses and The Institute of the Motor Industry (IMI).
Similar to Bike Inn, both Cycle Systems and Downland Cycles, cater not only for amateur mechanics but professionals too, but unlike Bike Inn they are accredited with EAL rather than C&G.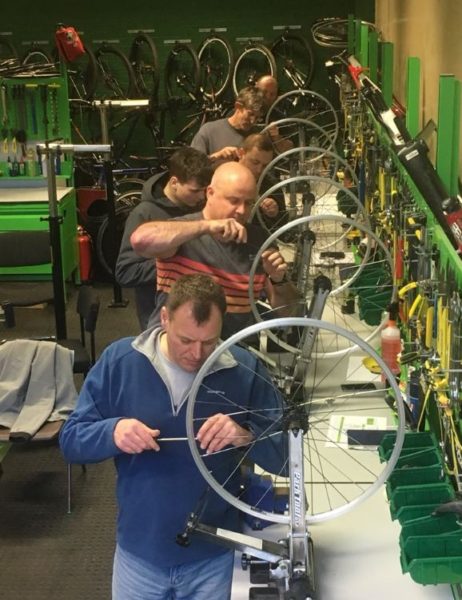 The ten-day professional courses from Cycle Systems include the Level Two Certificate in Cycle Maintenance and Repair, which is described by Cycle System's Sean Lally, "as preparing participants for entry into the cycle profession" and the Professional Level Three Diploma in Cycle Maintenance. According to Lally, the latter course (the Diploma VRQ in Cycle Maintenance and Repair) is the highest quality and highest attainable qualification in professional cycle maintenance in the country.
Both of these options conclude with CSA certification. A Qualifications and Credit Framework (QCF) accreditation is available at an extra cost, too. Should a trainee take up this addition, a new credit transfer system which has replaced the National Qualification Framework (NQF), they can then transfer those credits to gain additional higher qualifications with other participating training operations. In theory, the credit could eventually be applied towards a degree.
A two-tier professional training system is also in place at Downland Cycles. The Kent-based outfit, which is well-known for its frame building courses, has the Level 2 Certificate in Cycle Mechanics and the Level 3 Certificate Advanced Professional Cycle Mechanics courses. The two options are both vocationally related qualifications (VRQ) and as such contain mandatory and additional units. The additional units are included to offer course attendees the option of continuing and broadening studies in specific areas of interest and as such cover areas such as wheel building, hub gears and suspension systems.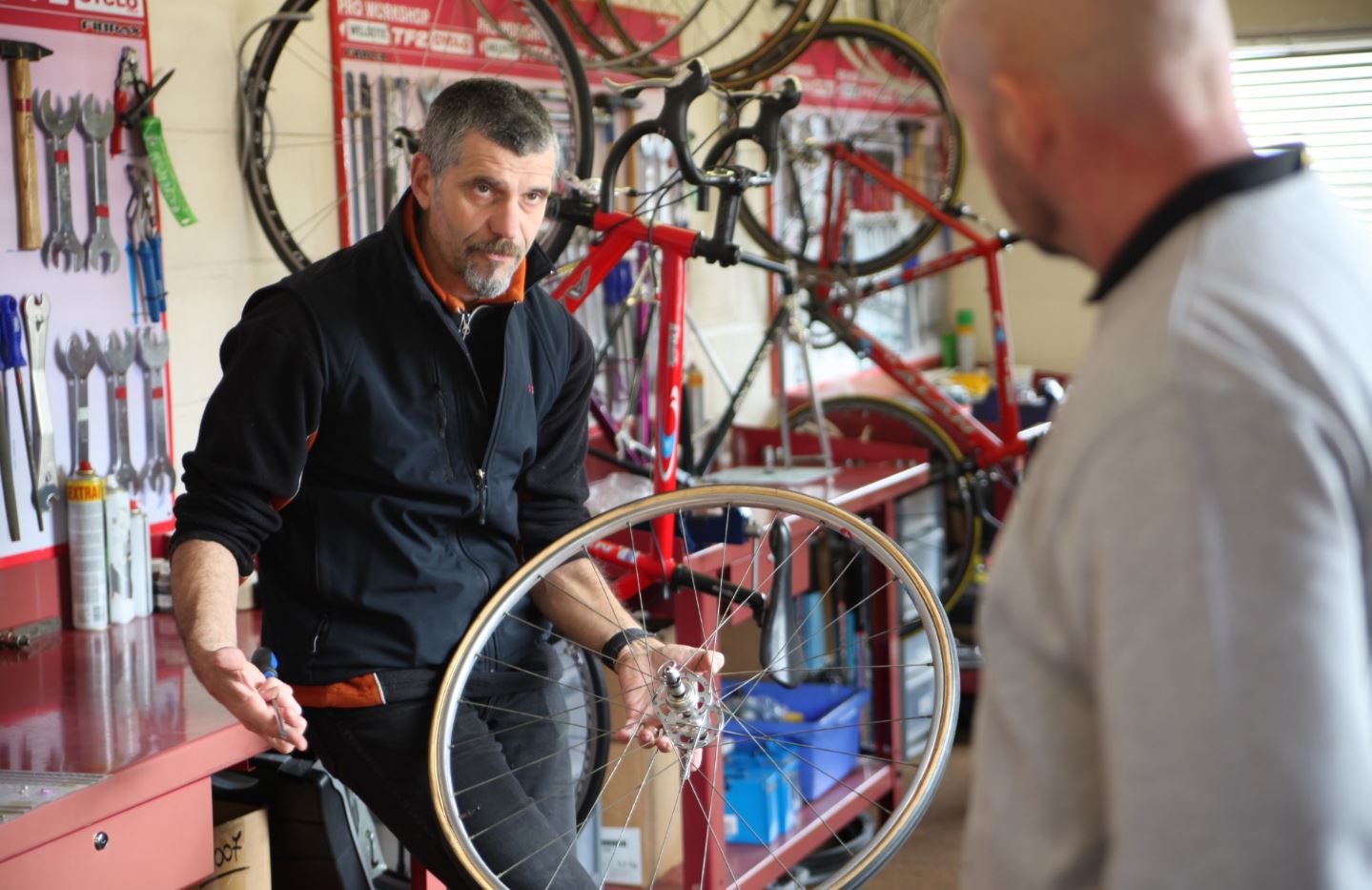 Velotech Cycling Ltd, which offers modular training programmes ranging from the basic level Red, White, and Blue modules, which introduce non-cyclists to bicycles, through to the Bronze, Silver, Gold, and Platinum courses for professional workshop staff. Talking about what level the modules are pitched at Velotech Cycling's co-owner, Graeme Freestone King (pictured), says, "The Bronze and Silver awards are in many respects similar to Cytech 1, but go somewhat beyond the normal content of Cytech 1 – they include some elements absent from Cytech 1, whilst excluding some of the health and safety training and assessment provisions of Cytech 1."
Freestone King then goes on to explain that the Platinum programme requires the same technical competencies Cytech 2 and the standards of proof and assessment are exactly as the level 2 NVQ.
"We are working with an awarding body to move what we do from a completely internally regulated qualification to an externally regulated one," says Freestone King talking about how the courses provided by Velotech Cycling Ltd are quantified. He then goes on to offer an explanation of the various accrediting and quantifying issues surrounding cycle mechanic courses in the UK.
"Learning providers, like ourselves, can build, deliver and accredit a qualification in their own right, relying on their own traction in a sphere of industry to give that qualification validity, or they can choose to be externally regulated, normally, in the UK, by the Department for Education (DfE)," explains Freestone King.
He continues, "The DfE devolves the day-to-day regulation of those qualifications to individual awarding bodies [in the case of cycle mechanics C&G, EAL and IMI accredited courses], which regulate how a qualification is delivered and assessed, as well as having oversight in the delivery and assessment process. Content has to be agreed and the route by which assessment of the candidates' theoretical and practical knowledge of that content is made is also then defined and agreed."
Freestone King concludes with, "Qualifications that have external scrutiny fit into the NQF. They are designed and regulated to be comparable and as a result, portable – so a level two qualification, as defined by the NQF has specific characteristics that an employer can point to and should confer a comparable level of competence. As a result, a Level 2 qualification as defined by the NQF in cycle mechanics is like one in catering, in the same way as a GCSE in English is like one in maths… they are a representation of an expected level of competence."
But what about the seemingly omnipresent Cytech? The range of Cytech courses and qualifications is well-known, especially among the general public, but less prominent is Cytech apprenticeship training.
Natasha Murray, from ActSmart, explains that Cytech courses run by Aylesbury Training Group became accredited in 2000 to deliver government funded apprenticeships (through EAL).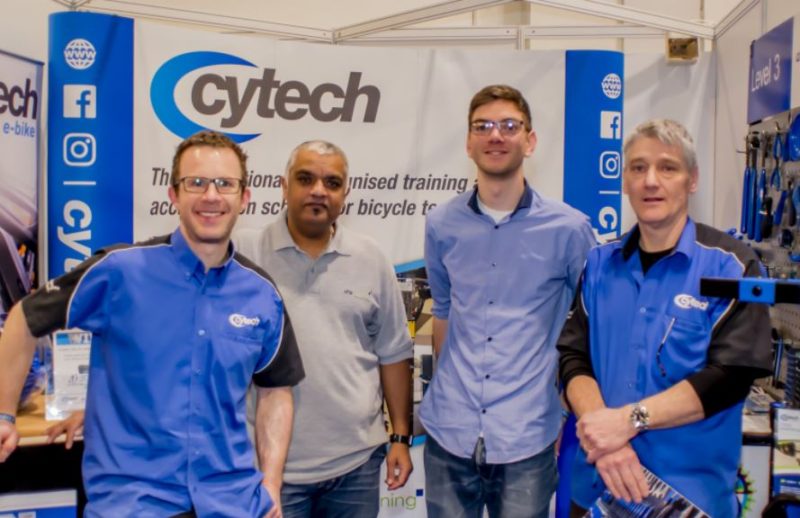 Murray then notes that the difference between a standard Cytech course and an apprenticeship is "the fact that candidates go through on-the-job training alongside their learning, over a longer period of time and with the added benefit of (usually) having a secured employment by the end of it." She then goes on to elaborate that "with the apprenticeships delivered by ATG Training, as well as completing the Cytech qualification an apprentice will also come away with a few other qualifications around the topics of engineering, functional skills and business related modules, ending up as a more rounded 'graduate' and more experienced when compared with the standard 1-2 week Cytech course."
Regardless of the qualifications gained at the end of the training and how the candidate is assessed in order to gain the classification, the training itself has to be paid for.
Fortunately, thanks to the current government's implementation of an apprenticeship levy on businesses with a payroll over £3 million per annum, smaller operations can draw upon those funds to help with the cost of training staff.
Murray explains, "Smaller businesses must make a contribution of 10% to the cost of an apprentice's training, which is normally £500 for a Level 2 Framework (£400 for ACT members) and £995 for a Level 3 Framework (£900 for ACT members).
"In addition, if a business employs less than 50 staff and it takes on an apprentice aged between 16 and 18 it will have 100% of training costs paid for."
There is further good news on the apprentice front as any who are aged under 19 at the start of their training – and those who are aged 19 – 24 years old and have either an education, health and care plan provided by a local authority, or have been in the care of a local authority – attract a grant of £1,000 paid to the employer (provided the employer has fewer than 50 staff).
Funding options also change around the country notes Freestone King. "Because we are not currently on the National Qualifications Framework, we don't have any funding options. However, in Scotland, our Scottish partners (as we work with a number of partner-providers located around the UK) can sometimes help candidates access some funding through the Individual Learning Account scheme." He also goes on to offers up the advice that some Ministry of Defence personnel can gain funding on leaving the armed services as part of their retraining and resettlement packages.
Keen to keep up to speed with the latest workshop training tips and training? Stay in touch with our bi-weekly updates here.