Alf and Teresa Webb pass the torch at The Bike Inn
Bike industry trainers and authors of the City and Guilds curriculum Alf and Teresa Webb have stepped away from teaching on the frontline of The Bike Inn business.
Now semi-retired, the pair are widely considered in the UK bike industry to be the founders of professional cycle mechanic training; indeed the pair have taught a number of those trainers now relaying courses for other establishments.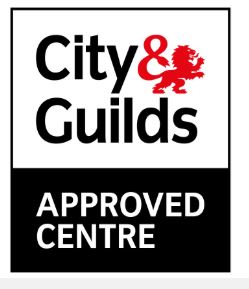 Becoming full-time trainers in June of 1991, the duo by 1994 had applied to City and Guilds to become an accredited provider, which saw the creation of ten day courses. By 1996 Alf and Teresa were invited to run courses at Aylsebury College.
"This we did, during which time set up the course (through EMTA) as a qualification for NVQ. We were the first in the bike trade to be appointed D32 and D33 (as it was then) assessors for NVQ accreditation," says Alf. "City and Guilds is of course a globally accepted accreditation."
"Whilst there a meeting with one of the directors of EMTA who was setting up the NVQ was attended by two officials from The Association of Cycle Traders. We assume that it may have been that following this meeting, two or three years on, they set up their now widely-recognised accreditation known as Cytech."
Having run courses at Aylesbury for two years, Alf and Teresa departed when the college decided to close the courses. It was then that the workshops at The Bike Inn, Tingewick were set up.
"By then we were becoming well known and as the only establishment teaching on a full time situation," adds Alf. "Most of the establishments that teach bike mechanics in the UK came to us  originally for their knowledge and accreditation, setting up their courses some time after."
Teresa, alongside her teaching, became known as a guru of wheel building, producing and perfecting countless techniques before passing on the wisdom to students.
The duo ran their last course at the tail end of January of this year before passing the the reigns to senior mechanic Jon Colborne who is operating from The Bike-Inn, Cumbria.
"We will continue 'in the background' to assist Jon with bookings, documentation, City & Guilds assessments, etc., but not actually teaching," concludes Alf.
The Bike Inn Cumbria is found at:
Unit 4B, Cross Croft, Appleby-in-Westmoreland, Cumbria, CA16 6HX
Courses can be booked via the website here, while questions can be pitched via email.
Have you trained with Alf and Teresa? Tell us your stories of working with the pair below: