Ex-Saatchi art director looks toward a future of space saving cycle design
An Oxford design house is next week to head to kickstarter with a new take on space-saving components for the urban cyclist.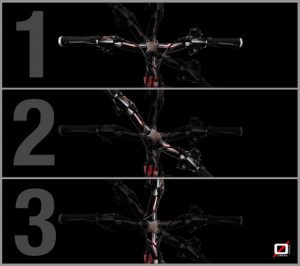 Andy Bullock, a designer, former ex-Saatchi art director and artist/photographer has set up the UrbanCyclo label to launch the "QuickTwist" stem, among other planned projects.
With design input from ex-Formula One design engineer Adrian Ward, the stem claims to reduce the width of a bicycle by 80% in one simple twist and click.
Bullock told CyclingIndustry.News: "The stem design has been in progress for 18 months and hits Kickstarter on June 20th. It will be launched at the September trade fairs too and my hope is to have it in shops shortly thereafter. We want to have a close relationship with all dealers. The practical aspect of distribution will be handled by cycling distributors and we are currently setting up a network globally. All interested parties are welcome to get in touch.
"We also have interest for OEM fitment onto existing bike brands," added Bullock.
The rotatable stem is set to be just the first in the 'theme' of products, we were told, with folding pedals to follow.
"Designing this product was not a fast process, the internal mechanism was not easy to work out in the early stages of design. It is now perfect and includes a fail safe 'lawyer tab' (as the Americans say!) in a quick release lever feature."
Interestingly, the design house is looking beyond bike components too, with one eye trained on arrival at a destination.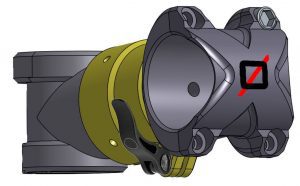 "We are also looking at the bigger picture in urban bike parking and storage. This includes a design for a secure 'cassette' style bike storage unit that is only 25cm wide and which can be bolted to the side of a house. We also have plans to take this on to more environmental projects using it in modular storage systems at rail stations for example. We have sound interest here."
Originally the plan was to produce the stem domestically, but Bullock said that having made enquiries the "cost differential between making here and making in the Far East was the difference between producing a ridiculously expensive luxury/boutique item and a commercially viable one."
Keep an eye on crowdfunding platform Kickstarter from June 20th for more on UrbanCyclo.