Vanmoof reinvents bicycle theft defence with S2 and X2
Vanmoof has today lifted the lid on its next generation bikes, each sporting new age theft defence integrated into the bicycle itself.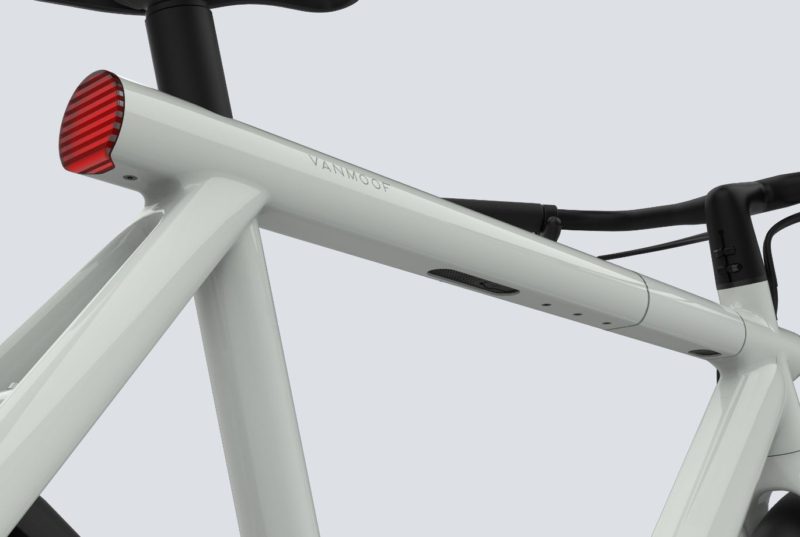 Today's curtain raiser is a little different and comes bang on trend with integration of tech expected to be a big theme at this year's trade shows. Built within the Electrified S2 and X2, available to order from stockists from June 7th, you'll find a new smart defence system.
Virtually invisible, the firm's new stealth lock and a multi-phased alarm system stops the wheel from turning and activates the theft defence system, which kicks in when the bike is tampered with. When the owner is nearby, the bike automatically unlocks and disarms the defence system. Combined with an integrated alarm and a disabling mode that makes it impossible to ride, let alone sell, if stolen, Vanmoof say that this is the peace of mind riders have long sought.
If, despite the smart tech the bike is stolen, the bike's owner can use the firm's app to alert VanMoof's Bike Hunters, who pledge to spring into action to recover the stolen bike. This opt-in Peace of Mind service guarantees that if the Bike Hunters don't track it down within two weeks, VanMoof will replace it.
Having previously built locks into its frames, the notoriously anti-theft bike maker has gone to great lengths to keep thieves at bay, even accidentally breaking up an international bike smuggling ring.
Aside from smart defence, the Electrified builds boast a spec sheet stacked with next generation tech. The bikes are equipped with an intelligent motor that is more powerful than previous models, pedal assist, quick-charge mode and can travel 93 miles – London to Brighton and back – in a single charge.
Also integrated, a 166 LED "light matrix" display brings the frame to life displaying speed, battery level, and power-assist level.
The "brain" of the bike is a removable and replaceable smart cartridge cylinder. This apparently "removes the maintenance hassle often associated with buying a bike online."
Meanwhile, the associated app remembers the GPS location of where you parked the bike, allows the customer to tailor lighting output and promotes free upgrades to software that means the bike can get "smarter" over time.
"Bike theft is a serious barrier to widespread bike adoption in the UK – over 250,000 bikes have been stolen in in the past three years. VanMoof is committed to solve this problem at its root through continuous innovation. Why build bigger and tougher locks when you can make bikes pointless to steal in the first place?" said Taco Carlier, VanMoof co-founder. "By using smart technology, we've created a bike that can take perfect care of itself, leaving the rider free of worries".
Customers can reserve the VanMoof Electrified S2 & X2 for just £100 from 2pm CET on June 7 via vanmoof.com. The first 2,000 buyers will snap up a £1,000 early bird discount on the list price of £3,198. Deliveries begin in September.