Verve simplifies the Infocrank with free download
Powermeter specialist Verve has today launched an update for its InfoCrank that simplifies the cadence measurement by eliminating the need for additional sensors, including magnets.
Having been tested by the pros, the upgrade centres around the proprietary Crank Position System (CPS) technology, which is able to precisely detect every cadence pulse regardless of intensity of style. Without magnets, accellerometers or further sensors, the InfoCrank update delivers accurate measurements and less margin for error.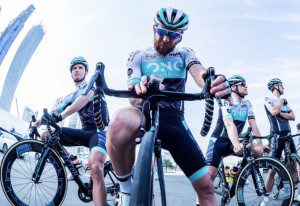 The CPS has a built-in intelligence, that will function with or without magnets, working on its own if none are present. It will also recognise if only one crank is magnet-equipped and run that one crank on magnets with the other utilising its own power.
The upgrade also makes the need for zip-ties redundant. Formerly differing bike frame design also posed headaches in deciding where to place a magnet. The use of accelerometers further bothered the manufacturer due to loss of accuracy.
Bryan Taylor, President of Verve Cycling said: "Precision has been sacrificed by most in order to get rid of magnets, but that goes against the grain for Verve. We spent years perfecting the CPS so that our customers could keep their accuracy, lose the problems of magnets, maintain and even extend the life of their batteries and just ride. We are very proud to bring this ground-breaking engineering to the bike world and continue to make everything about having a powermeter easier."
The CPS will be released as a free upgrade to InfoCrank owners under the 'RevUp' banner. Every upgrade comes with a personal guarantee from Verve.
To upgrade, visit www.vervecycling.com/firmware-updates