Volt brings its manufacturing onshore in UK
Family-run electric bike maker Volt Bikes has moved its manufacturing from overseas to a new plot in Milton Keynes.
Occupying a new 20,000 square foot space that will have a capacity to produce 25,000 e-Bikes per year, Volt state that the move was prompted by the UK's incoming exit from the EU, among other factors.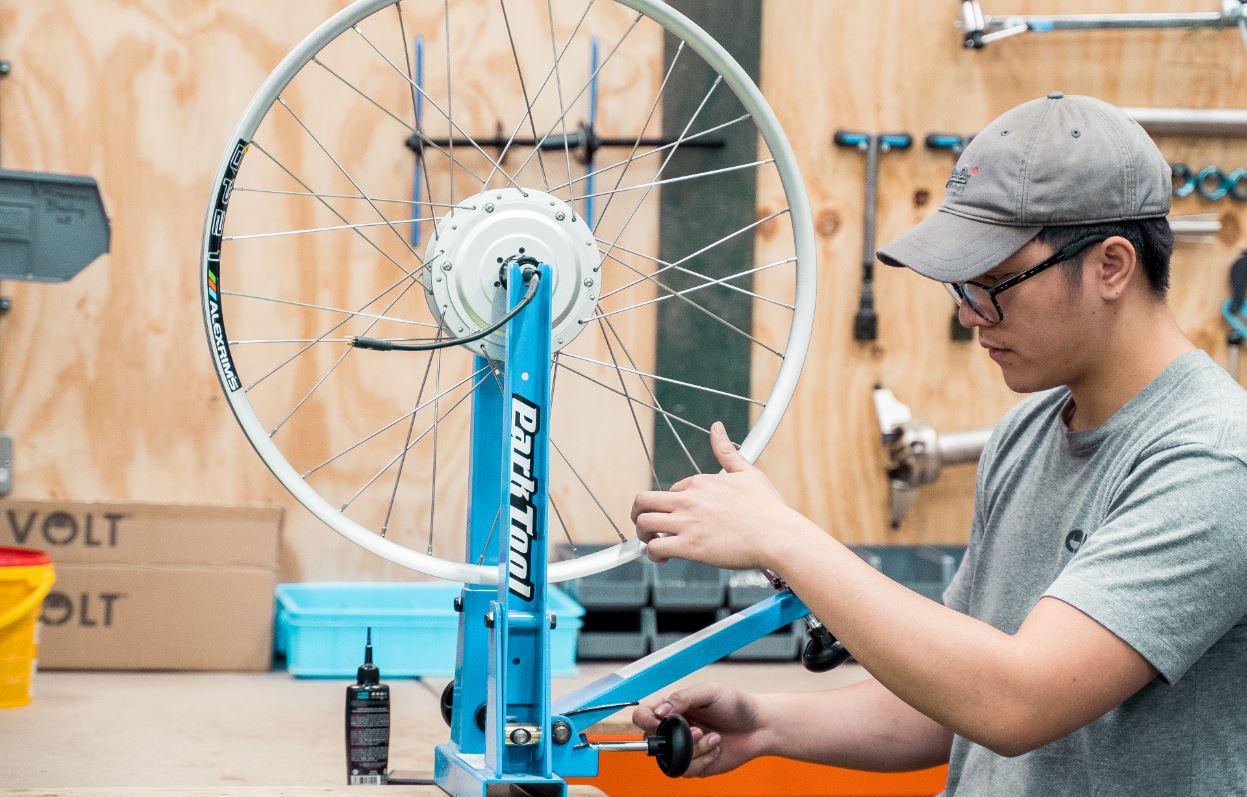 Up to 30 jobs are now set to be created in the local area. Milton Keynes was chosen as a base for its transportation links and the pool of innovation happening locally among other labels that have chosen to settle there.
For the founders, onshoring production has apparently long been desirable as part of the firm's bid to accelerate its development.
The subject of onshoring e-Bike production was recently raised in a Parliamentary discussion, with the Under Secretary of State for Business Nadhim Zahawi stating "The Department for Transport is also working to create a flexible regulatory framework for micromobility vehicles and, through funding to support the uptake of e-bikes and e-cargo bikes, is helping us to create domestic demand, which is essential to growing the UK e-bike manufacturing base."
"Volt Founder and Owner, James Metcalfe commented: "We are very proud to fully-commit VOLT to the UK and excited to be part of British manufacturing's resurgence. It has been a fantastic achievement to get the space up and running despite the added burden placed on our teams during the current COVID-19 restrictions. They have faced-up to the daunting challenge of adapting facilities and processes to ensure that we keep our people and customers safe, whilst realising our dream of delivering a cutting-edge e-bike factory. I am immensely proud, and it is testament to the superb team we have here at VOLT."
"Metcalfe added "Milton Keynes is an enterprise hotspot and an innovation hub with exceptional UK-wide distribution links. The surrounding area provides a source of exceptional talent, and since some of the largest bicycle component distributors are also based in the area the sourcing of parts is quick and convenient."
A recent report by Deloitte forecasted the e-Bikes look set to be among the fastest sellers in the EV world. Likewise, in CyclingIndustry.News' own market study, independent retailers are shown to be committing heavily to the segment going forwards.