Voncrank goes on mechanic recruitment drive as job sheets flow
Mobile mechanic business Voncrank is calling on bike industry mechanics looking for extra work, or with free time, to get in touch as the reach of its app grows.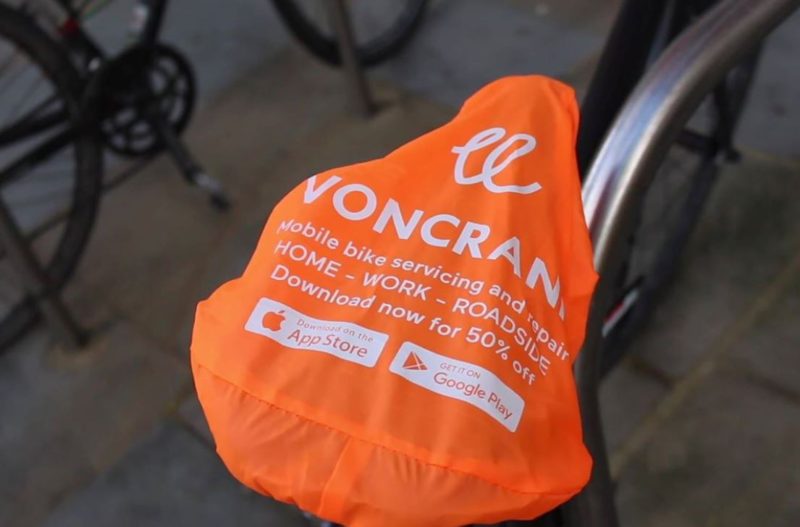 "We've quickly got to a point where the number of jobs flowing in through the app has meant the need to bring a greater number of mechanics on board," says founder Cariern Clement-Pascall. "In the near future our marketing campaigns will include things like distributing 10,000 seat covers to Manchester's cyclists, so we are expecting a series of upticks in business as our profile raises further."
Having added app capability last year bookings have steadily risen with Clement-Pascall pointing to London as currently being the firm's hotspot with "58 bookings on the Saturday just gone," but with Manchester emerging as a destination where a steadier trickle of work will become available.
"The focus is cities, for now," says Clement-Pascall, "but we are looking to make a name for ourselves as a brand that covers the whole of the UK, so there are instances where we are now going above and beyond to satisfy jobs. For this reason its crucial that our recruitment kicks up a gear."
With 176 mechanics currently on the database we collected, we're told that the next step is to get more of these, as well a others seeking work, registered, vetted and available to accept local jobs on the app.
"Once mechanics sign up on the app they'll be sent the information and brochures in order that we get them approved and ready for work. We're seeking Cytech Level 2 or above standard mechanics, ideally and welcome any to get in touch via email if they've questions, or simply want to trial run with us," explains Clement-Pascall, adding "Given the app-based status of the business, reviews can be critical, so we have a baseline standard that we're looking to recruit."
Working to a rate of around £30 an hour, Clement-Pascall has sought to create a brand that both consumers and mechanics can get on board with. Services are based on pre-set timings, though mechanics are able to add on work required above and beyond these parameters.
In terms of supply of goods, Voncrank can assist its mechanics with access to parts from major suppliers in order to complete work, though concedes there is still work to be done here to tick every box.
As with many other start-ups, for Voncrank the next big challenge is marketing, though it has made strong gains in profile raising through links with event partners such as the Human Race.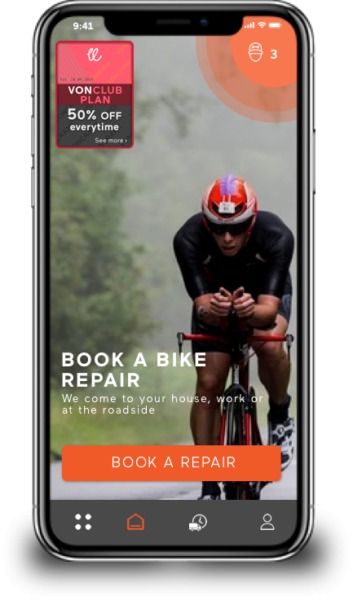 "We're the servicing partner for 35 of their UK events and they help us reach new customers with their marketing. We're also investing in Google Ads and social media targeting to enhance both the flow of jobs and number of mechanics we can bring on board," adds Clement-Pascall.
The next step for Voncrank is one that will enable it to compete on the big stage in the bike business, we're told.
"We'll be moving towards the next funding round shortly and ideally we'll connect with some VC investors already operational within the bike business, experience and contacts is crucial to our next stage of development," says Clement-Pascall.
"Our commercial arm is now getting moving. Ultimately we'd like to connect with bike brands delivering direct to consumer in order to complete the last mile servicing part of those orders. In theory, a business like ours could help manufacturers reduce their shipping and assembly costs with bike shipped perhaps only 50%, as opposed to 80%, assembled," concludes Clement-Pascall.
In the near future, the business will also aim to firm up relationships with bicycle insurance businesses to service claims, all of which will be included within a future version of the app.