Unfound.cc sets out stall to become cycling's dedicated social media channel
Advertorial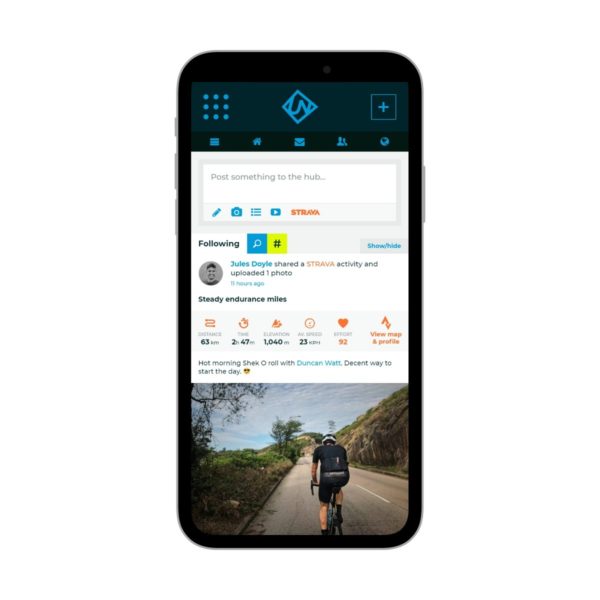 Cycling start-up Unfound.cc is ramping up recruitment and wants brands, shops and other businesses to tell their stories on the platform.
Recently launched to connect cyclists with local rides, businesses, and new partners wherever they find themselves in the world; founder Jules Doyle hopes the industry will play a role in telling their own stories.
"Our market research found cyclists to be heavy social media users, but spread over a lot of non-specific platforms. We wanted to build a place, our 'hub', that consolidated a lot of the features, but was specifically for cycling. It's designed to be a familiar social media experience, which integrates to platforms like Strava – enabling cyclists, bike shops and brands to communicate freely."
Describing the Android and iOS app as "at the heart of it all", members of the platform will be able to link in with groups and events of interest anywhere around the globe, receiving customisable push notifications to keep up to speed with the conversation.
"Travel is at the heart of the platform," says Jules, "and it has been incredibly exciting to already see our community members linking up to ride together when one of them travels.
Cycling businesses can set up a group page and build a following through the content they post. As they post that content, their 'followers' will get notified on their phones," says Jules. "We are in our infancy, but as we build momentum we will be a platform that consists purely of aspirational cyclists. There is massive potential spend if shops, brands and travel related companies can put something in our members eye-line before they get to a destination. They'll base their holiday around cycling or spend a bit extra for the luxury of getting out for a ride whilst on a business or family trip. If brands look at their success analytics from other platforms, hitting your target audience is hard; especially with the new algorithms that are in place these days."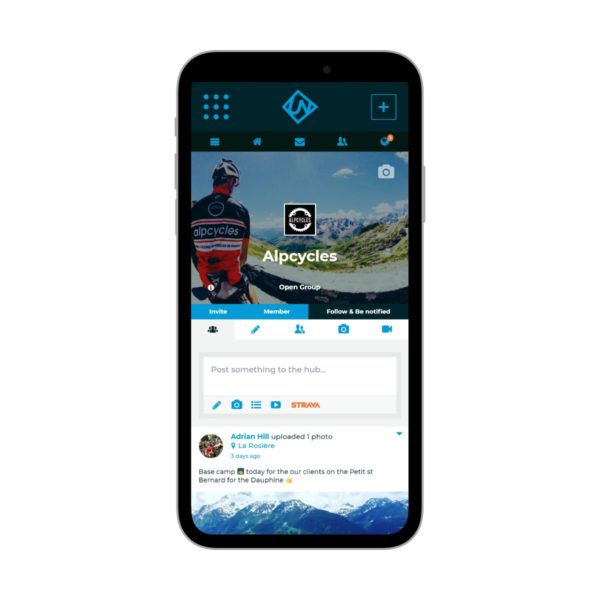 It's those algorithms and varied hit rates on social media that have prompted the Unfound team to recruit talent from around the globe. Based out of Hong Kong, the team is now made up of talent from the UK, Spain, USA and Kuala Lumpur.
The platform is made up of three sections – 'hub', 'ride' and 'wear'. "We believe that the local bike shop and local businesses are the heart of our sport. We wanted to do something to acknowledge that and support them where we can. Other than the social media element of the platform, submitting rides for the 'ride' section is an opportunity to generate  exposure outside of the business' local catchment area. A cyclist can go on the platform and search a location to find a ride. As we evolve, we will look for new areas to support local cycling businesses; we are open to ideas too, so feel free to contact us."
Since its Q1 launch, cyclists from 81 countries have registered with the platform, with the app generating 22,000 sessions. That early figure has a decent growth curve, we're told, with early indications showing strongholds in the UK, USA, Singapore, Thailand, Austria, France and Hong Kong, among other territories.
Asked how the platform will monetise as time goes on, Jules is keen to work with tourist boards and sponsored content will be on offer to those looking to reach the platform's cycling network. The platform is also selling its own apparel and accessories, starting with socks and bib shorts thanks to a collaboration with Cuore and its range-topping Gold X1 bib.
"We are open to discussing further brand collaborations and also retail partners," says Jules. "We have been doing a lot behind the scenes and now is the time to start marketing. So get yourself on there, invite your friends, club mates, customers and we can build something new together."
CyclingIndustry.News has now set up a closed group for bicycle industry members on the hub which you are welcome to use to discuss anything trade related away from the public eye.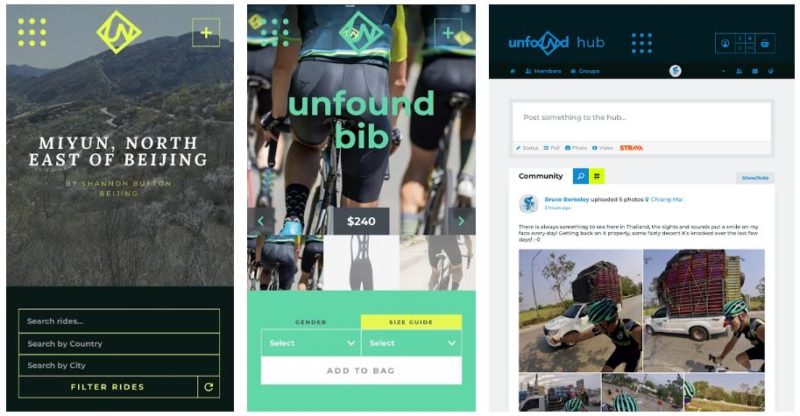 Advertorial