Wearable tech firm Lifebeam to expand consumer trade following $16 million investment
LifeBeam, the tech giant behind the Smart Helmet, among other wearable tech, has been backed with $16 million in investment.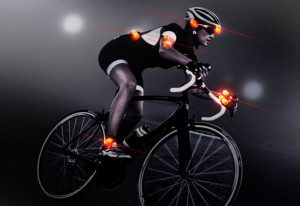 In a move to expand its consumer offering, the company has gained backing from Wellborn VC, Cerca Partners, Atomic14 VC, Triventures VC and a number of key angel investors.
Late last year Lifebeam made available as an aftermarket product its proprietary headbelt, as found on selected Lazer helmets. Now available as an aftermarket unit, the product is based around a bio-sensing headband that checks the rider's vitals as they work out.
With the blood pumping round the body, the device can relay information as detailed as blood flow and the firm has even explored detailing nutritional recommendations required to sustain performance, all delivered to the rider in real time. That information is linked via bluetooth or Ant+ to whichever device your customer may run.
Coming soon is something called Awareables, potentially a new category in the wearable tech arena. The only clues provided so far are that this is an AI style product that will become a personal trainer of sorts.
"This is another significant milestone to help us fully accomplish our Awareable vision. Our new product is designed to provide consumers with the most personalized and insight-driven workout experiences," said Omri Yoffe, Co-Founder & CEO of LifeBeam.
"This funding round will allow us to expand our consumer product roadmap, inspired by our core product and technology foundations and our team's passion for bringing a healthier lifestyle to the masses."
"The wearable industry is still in its infancy. Its future lies in a more intimate, personal user interface and experience, one that is as natural and fluid as working out with a trainer or a friend," said Philippe Schwartz, Managing Partner of Squarepeg Capital.
"The LifeBeam team has taken its impressive track record of success with the most innovative consumer brands, to create a breakthrough new product. Their hard work around hardware excellence, data analytics and experience personalization has paid dividends in this new releases."
LifeBeam is set to launch its first Awareable product this spring on Kickstarter.