3T recruits Kendall Young's SpinCycle in US OEM business drive
3T has appointed SpinCycle Consulting, managed by industry veteran Kendall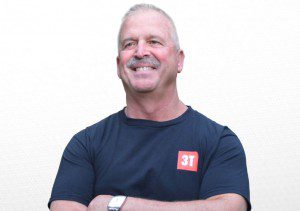 Young, to help drive the business's OEM business in the US.
Starting with next month's Sea Otter Classic, Young will be driving fresh trade for 3T, which has just added a new product portfolio with the addition of 700c and 27.5″ wheels.
3T president René Wiertz said, "It's great news for 3T to have Kendall on our side in the United States. He'll work alongside Dave Koesel, the general manager of 3T America, to build out our capability in this, our biggest market.
"The 3T brand is growing fast — astute product managers can see that bikes with added 3T Italian style and design really stand out from the crowd. Kendall knows a lot of smart guys in this business and his experience and drive will help us realize our ambitious goals."
SpinCycle Consulting is located in the California Bay Area and Kendall can be reached at kendall.young@3Tcycling.com and at (510) 290-0574