Well established premium bike shop for sale
(Advertorial – bike shop for sale)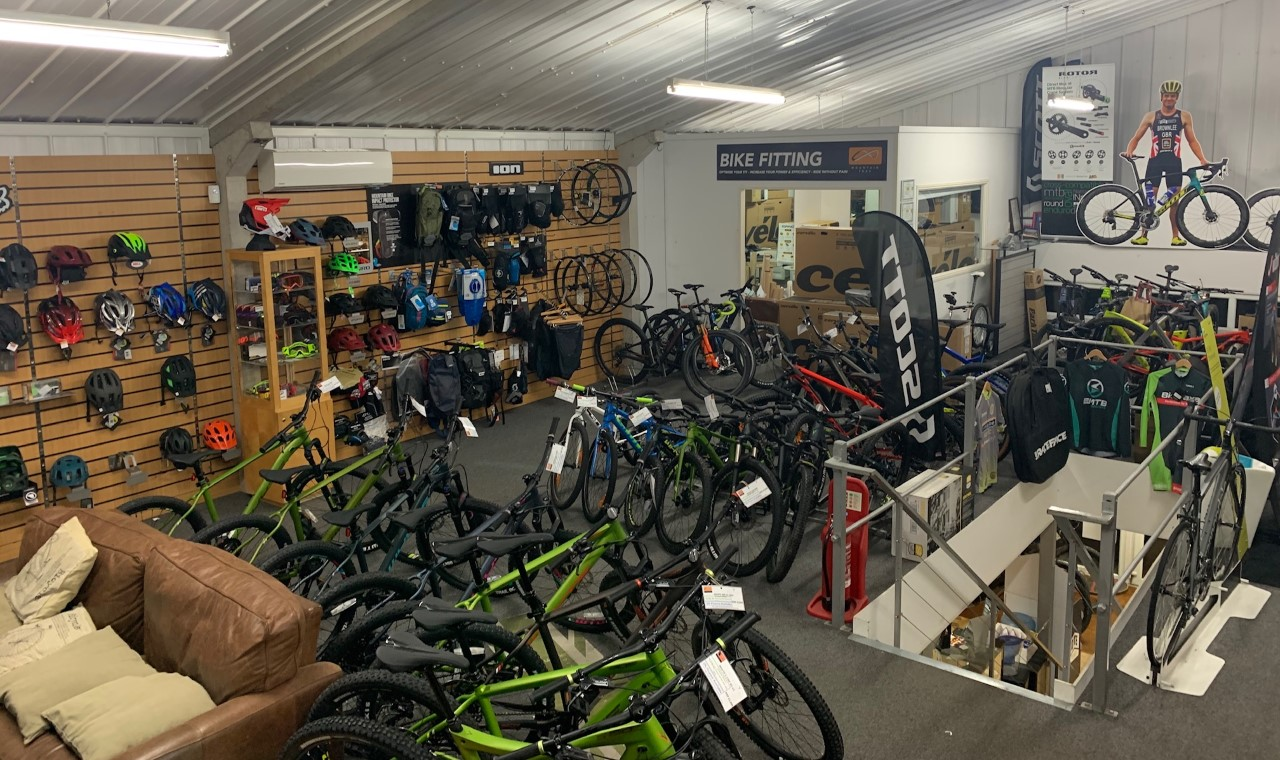 The owner of Mountain Trax, Chris White, has decided that, after nearly 20 years in the bike industry he will sell the business.
Planning to re-locate with his family, White said he has taken around a year to consider the sale and is now ready to change hands with the right buyer.
He told CI.N: "There's a fantastic opportunity here for someone. We have a well-established premium bicycle shop that we've built over the last 14 years. Mountain Trax is a leader in the industry's retail business that has been trading for over 20 years. We have long-established relationships with major brands and some exclusive brands. The business has a market-leading ePOS system with supplier integration that works directly with mountain-trax.com. Mountain Trax has been running it's unique demo scheme for over 15 years, which is extremely popular with customers and generates good sales off the back of this service we offer 365 days."
Over the past five years the 3,000 square foot leased premises has turned over between £700,000 and £950,000 per annum, with trade stemming from an on site workshop, bike fitting area, wash area and show floor. On site there is a bathroom and shower area and office/store room.
Outside the business there is parking for up to 11 vehicles, while roller shutters cover the glass front by night.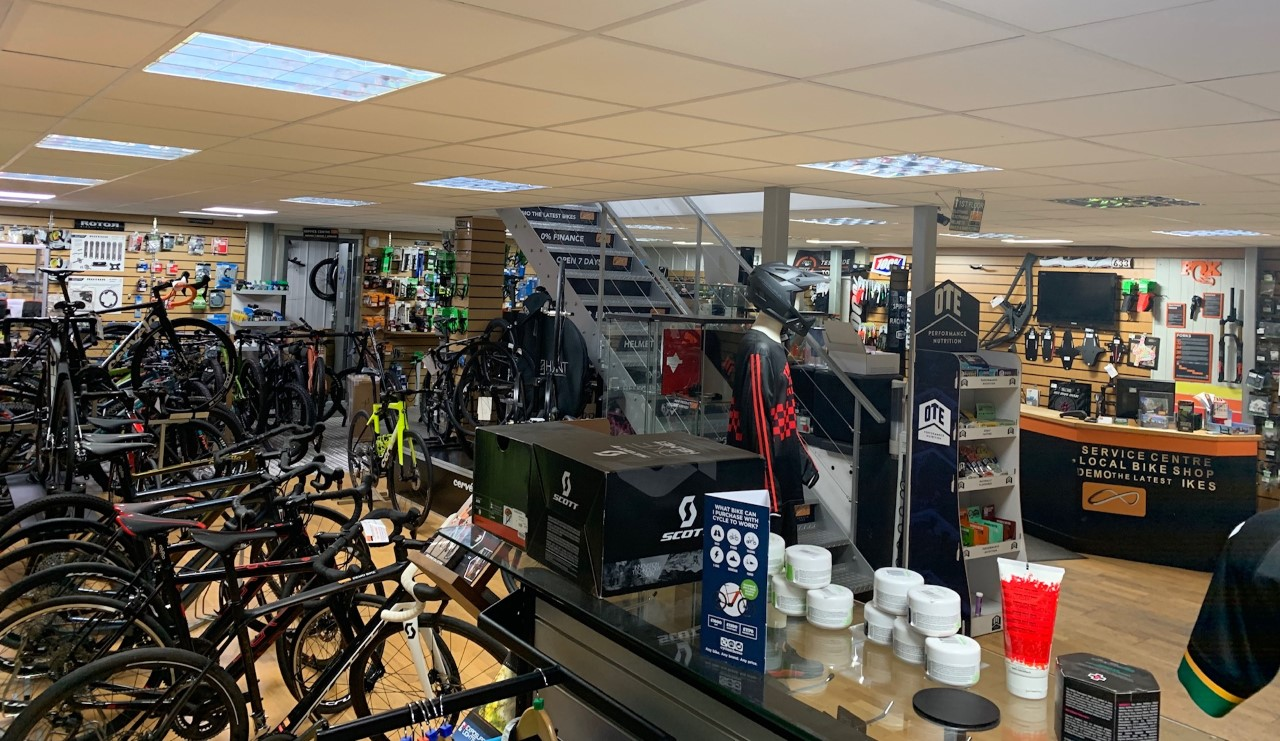 Other features include:
Knowledgeable, enthusiastic and motivated staff.
Premium brands and exclusive brands with good sales areas.
Fully fitted workshop, plethora of tooling, run with an electronic diary system, and template of running procedures, service sheet and Invoicing.
Assets, fixture and fittings to run the business are included in the sale (wrapped sign written van, computers, printers, monitors, bike fitting tools, workshop tools and equipment).
14 year ePOS database of customer data and sales history with over 11,000 customers.
Electronic run customer rewards point's system part of ePOS, that syncs with online account.
10,000 homes being built locally by Wokingham Borough Council, some directly behind the shop.
Stock mostly current, large part is demo bikes and other demo product, other aged stock written down to lower value.
Organized workshop stock, lots of valuable spares kept over the years.
Well known for custom builds, wheel building and attracting premium end of the market.
Massive growth potential with web presence and online sales.
Mountain Trax Race Team set up, already supplied with kit, with a series of sponsored athletes
Self funded business beside initial investment in 2005, business grown 300%.
Support and handover period can be arranged
Enquiries can be made by email here.
(Advertorial – bike shop for sale)