WFSGI and UCI meet concludes with greater flexibility on weight and wheels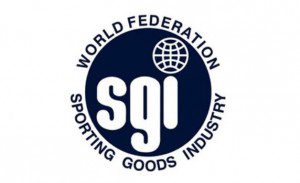 At a meeting in Taiwan the World Federation of the Sporting Goods Industry, alongside the UCI, has suggested it will offer the industry greater flexibility when it comes to weights and wheel design.
Now "in agreement" over the need to replace the current 6.8kg limit, the WFSGI and the UCI said the current rules "do not guarantee safety" anymore. A working group of the WFSGI has asked for one year time in order to identify an appropriate replacement. The WFSGI will also draft a proposal on the removal of frame and aerodynamic restrictions.
When it comes to wheels, formerly just one Belgium-based lab had the power to approve what is and isn't fit for racing. The UCI has now reached a conclusion with its industry partners to allow tests to be conducted at other third party labs, or by the manufacturer. These rules have been in effect as of January 1st.
With the progress made, the UCI has now confirmed that it will not pursue a stickering program for the approval of wheels, as has been the case with frames since early in 2011.
With big shifts in road rim and tyre design in recent years, ISO are working on developing a standard of its own which the WFSGI simply asks to be kept in the loop on as it develops.
Further reviews on disc brakes in the pro peloton are to carry on through 2016, with September 2016 expected to be the date of the next formal announcement.
(Above, Details of changes to the permitted length and position of saddles)
The UCI's most up to date rules and regulations can be seen here.
Ahead of Rio 2016, rules on manufacturer's branding have also been relaxed, with 50 percent more visibility permitted, as well as greater flexibility when it comes to sports equipment which, in principle, can be used as available in retail 6 months prior to the Games. This now means that more products can now be used without modification from the manufacturing source and brands will now longer need to mask thier logos.
Third party sponsor logos are still prohibited. Clothing rules allow for branding as long as they match what's been available on the market in months prior.
Brands must still be careful about phrasing on social and digital media, ensuring no commercial connections are made to Olympic properties.