Who are the 20 Collective and how might they grow grassroots cycling in the USA?
Bike ridership is stagnating in the United States. In 2013 one survey pointed to a 17% downturn since the turn of the millennium. When your business depends on increased interest in everyday cycling, how do you reverse an established and declining trend? 20 US retailers have proposed a radical answer and Ian Christie, the 20 Collective's spokesperson gives us the inside track on the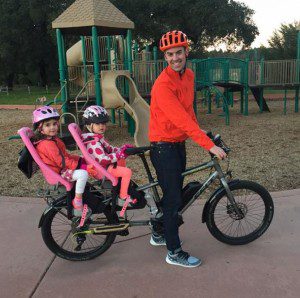 plan:
How did the 20 Collective come about?
Shimano put together a dealer panel to study service departments and soft goods sales. During one of the first meetings Charlie from Habitat Bicycles gave a "state of the union" on the cycling industry having pointed to declining interest and shop visits.
(Bike shop visits are said to be down by 17% in 2014 when compared to 2012)
Honestly, plenty came from that meeting that was pretty surprising to our group. Very discouraging statistics came to light. Not to say we weren't aware of this. But rather probably caught up with our own shops and our competitors. Dave Geller from River City Bicycles pointed out how as an industry we aren't the best at coordinated marketing, spending very little on attracting the casual cyclist. It was decided that this must change.
And is the 20 significant, or will this expand further?
The "20" in the name won't keep us from adding dealers to the group, but we don't have any plans to add dealers at the moment.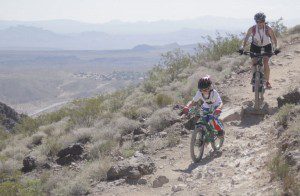 Is such an industry-based advocacy effort overdue in the states?
Overdue wouldn't be the word I would use. I think we are certainly primed for such a concept. I think there are other groups that could certainly take this on too. We recognise that the existing representation of our industry have been working on many different objectives with success. Their efforts are certainly recognized and appreciated.
How are you proposing to raise and ultimately spend the funds?
An Excise Tax, which would be spent on much more than just advertising. If we look at other industries they all have one collective organization that decides where the funds are spent. That is what we proposed at the Bicycle Leadership Conference. "BikePep" an organization comprised of each segment of the industry with the responsibility of deciding where to spend the funds collected from the excise tax. Advertising, lobbying, youth engagement, educational services would all receive attention. That will take quite some time.
We are looking at quicker ways to raise funds to launch the basics of a marketing campaign, addressing the barriers to cycling for the average consumer. We also must fund the efforts to pass an excise tax, if that is our research tells us that an excise tax is viable.
How much are you hoping to raise in year one if all goes well? Will funds be delivered via just bicycle sales, or accessories too?
We have scenarios for campaigns from $1.5 and $10 million. We are still researching the different options and how viable each one is.
In the UK the equivalent industry fund goes toward training kids to cycle, among other things. Is there scope for this, or perhaps funds for bike paths in future?
Absolutely. The statistics on kids riding in the US is a constant in our minds.
Could the 20Collective ever serve other purposes? A strength in numbers buying group, for example?
We don't have plans too. I think there are other organizations in the industry that can better serve that purpose. It should be noted that as a group we represent a large range of brands. We are not loyal to one brand, or cause, as a group.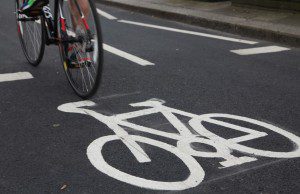 What does the US lack to promote safe cycling – is the sparsity of infrastructure/Government funding for cycling to blame?
Being that most of the US was developed post car, yes. Infrastructure is certainly the largest reason. We expanded and developed as a country that was not designed with the bike as a transportation tool in mind. This is gradually changing. We have seen a huge increase of support from all levels in Government for supporting the bike as a viable tool for people to get a round.
With that said, I think one central organization, representing the whole industry, could do a much better job promoting safe cycling than what's currently organized.
Your site mentions in particular women and children on bikes – would you consider these key focal points for the effort?
Yes. For us it is a telling statistic of how cycling is viewed in our country and we need to change that. Whether it be knowing where to ride or simply needing to be motivated to ride.
(20% less children are said to be riding bicycles between 2000 and 2010. 13% less time was spent in the saddle by women according to the same study.)
The 20 Collective site says "our competition is not each other, it's other speciality retail industries" – how can the cycle world stand above tech product, for example?
Being in the heart of Silicon Valley I have seen the consumption of tech devices and what they offer effect people's day to day life. It has helped me recognize whenever there is a big swing towards something, such as technology, there is almost always a equally sized swing toward the contradictory lifestyle. I can't tell you how many times I've heard "After sitting at the desk all day, I just want to ride my bike." The video People for Bikes made "shed the monster" comes to mind. Specifically the last 15 seconds of the video.
This effort aside, what challenges are facing the retailer in the US at present?
Weather! I am big on focusing on what I can do better, and I have found if I do that and act on it my business will improve. There are certainly external forces that effect my business, but in the end it's on the retailer if they're going to let that effect them or not. Except weather, can't do anything about the weather.
This aside, what other advocacy should the bike shop partake in?
People for Bikes, definitely. They are doing things that every bike loving person will appreciate. It should be noted that there are many. I would recommend you local Bicycle Coalition. IMBA if you are a mountain biker.
And the wider industry – what would you like to see the brands and distributors do for cycling?
Help their dealers improve with the customer's experience in mind. Continue to add value to IBD's. So many brands do this so well already, but it is important to reiterate.

How can others express an interest in joining the effort?
Just sign up on the website at www.20collective.org