Wolf Tooth launches in-bike multi-tool EnCase System
Minnesota-based accessory and component brand Wolf Tooth Components has produced a new patent-pending in-bike storage solution with multi-tools; the EnCase System.
The EnCase System items are designed to be stored discreetly inside handlebar ends during rides, being compatible with most mountain and road bars.
The engineered design and rubber material of the system's storage sleeves keeps the tools securely in place to prevent rattling and protect from dirt and moisture, while still being simple to remove. A rubber flap at the opening of the storage sleeves can be trimmed for a custom fit due to variations in inner tube diameter from handlebar to handlebar, and are capped by precision-machined aluminium bar plugs.
Extra space has been created in the bar plugs to store a presta-to-schrader adaptor and valve core or a master or a master link for support on the trail.
"We loved the idea of tools that can be carried somewhere within the bike, but we weren't satisfied with existing options," said Mike Pfeiffer, Wolf Tooth president. "Our goal became clear: design multi-tools and a storage system that can fit inside a flat or drop handlebar, but still be tough, reliable, and practical enough for repairs at home or on the trail."
The first two multi-tools in the EnCase System are the Hex Bit Wrench and the Chain + Tire Plug.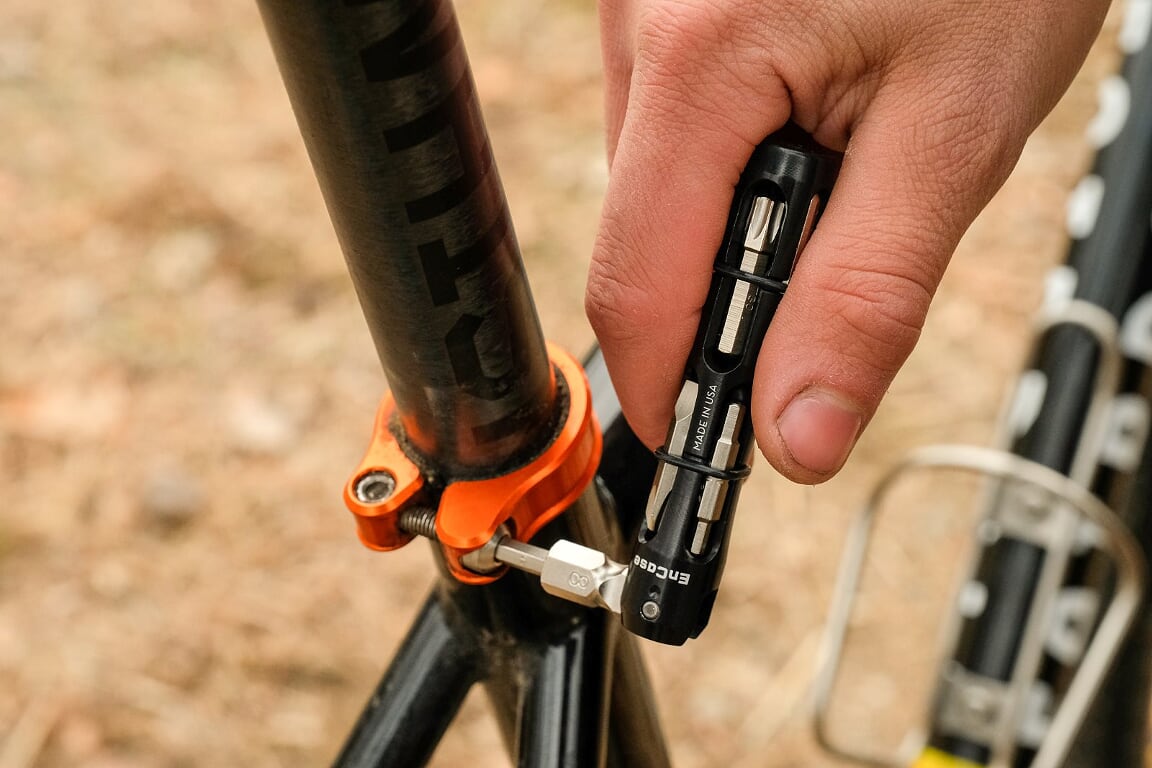 The Hex Bit Wrench has 14 functions:
Spoke wrench
Valve core wrench
Flat head bit
Philips bit
Hex key sizes 2, 2.5, 3, 4, 5, 6, 8 mm
Torque compatible sizes T10, T25, T30
All bits are stored within the handle pockets and held in place by magnets and O-rings. The handle of the Hex Bit Wrench is also a breaker bar with swivel head.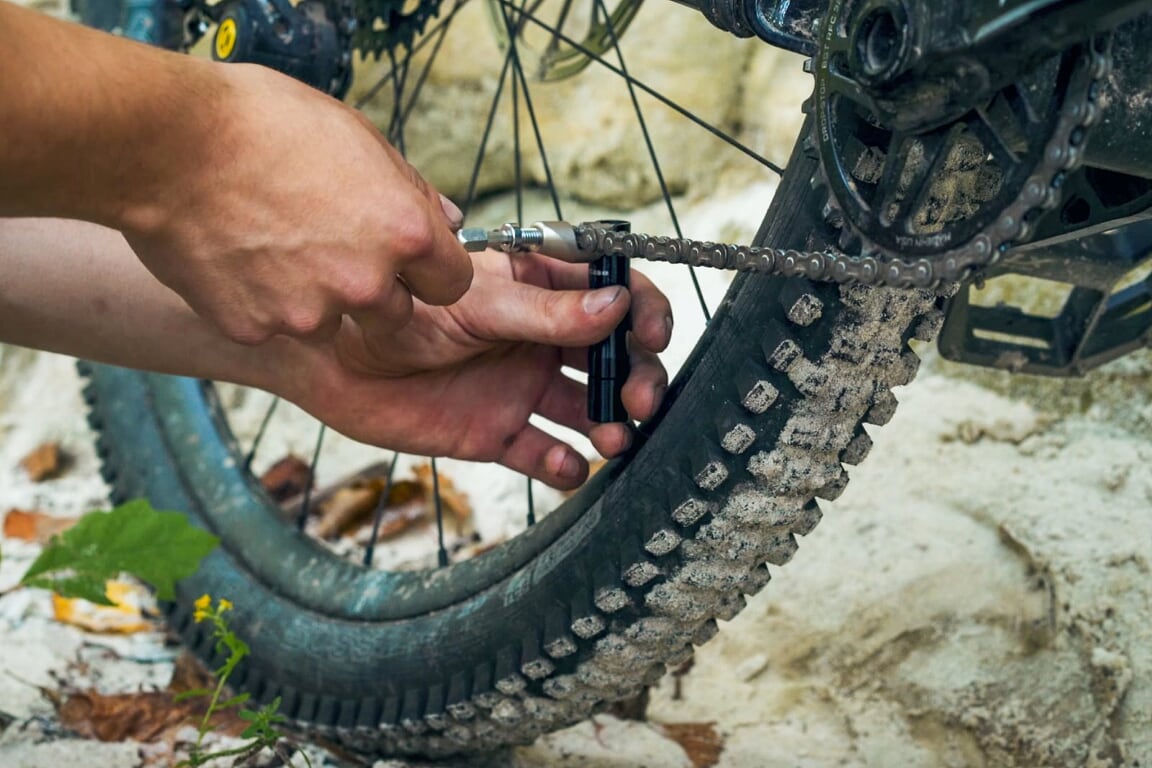 The Chain + Tire Plug multi-tool has a chain tool compatible with any 8-12 speed chain and tire plug insertion tool with storage for plugs to fix flats in tubeless tyres.
Pfeiffer continued: "The success of our Pack Pliers showed us that cyclists are excited about innovate, compact tools. After months of engineering and testing, we have developed a set of highly innovative, highly functional multi-tools and an elegant in-bike storage solution perfect for afternoon trail rides, weekend races, and extended bikepacking trips alike."
Additional tools, accessories and storage options are in the works for the EnCase System product line, more information on which can be found here. The EnCase System UK RRP is £127.