Worldwide rollout of electric hire bikes may not be far off
The world's largest supplier of hire bike fleets PBSC revealed its next generation of hire bikes in Taipei this week, launching its first electric bike in the process.
With cities such as London currently out to tender for the possible addition of electric hire vehicles, the race for cities around the globe to trailblaze with power-assist bikes is on. Transport for London has put up between £3 million and £50 million to launch and further develop the scheme in the near future. The tender on offer for London is for a ten year partnership.
Introducing a model dubbed 'Boost' in Taipei, PBSC has built in a high-capacity battery, which can be recharged via the patented locking device. Its hub motor is fully integrated into the wheel and provides a smooth propulsion, noise- and vibration-free.
"With 45 000 bikes in circulation around the world and dozens of millions of rides recorded each year, PBSC's team crunched impressive amounts of usage data and gathered unique insights from consumers around the world," said Luc Sabbatini, who became President and CEO of PBSC Urban Solutions in 2015.
"Today, we take immense pride in introducing a new line of products that will meet the most demanding needs of our consumers while offering highly-innovative solutions to the ever-growing challenges that urban mobility presents in small and large cities alike," he continued.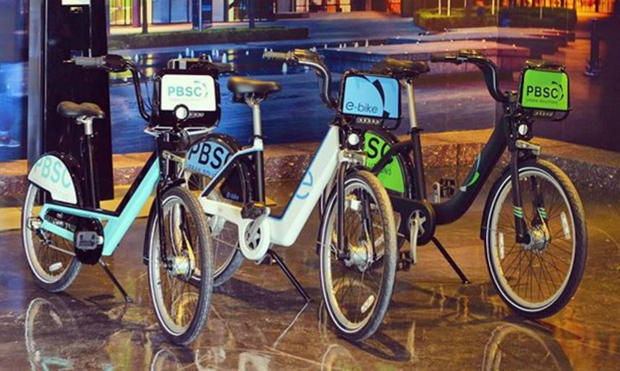 Two other models also joined the PBSC line up – the Iconic and the Fit. The former is based on the award-winning Bixi, but with 30 key improvements to the design and functionality. The Fit is a lighter version of the Iconic, sporting 24-inch wheels and a lighter frame.
PBSC supply hire bikes for Apsen, Boston, Chattanooga, Chicago, Columbus, Guadalajara, London, Melbourne, Minneapolis, Montreal, New York, San Francisco, Stony Brook University, Toluca, Toronto and Washington DC.
Over 130 million hires of PBSC bikes have taken place to date, spanning 45,000 bikes at 3,500 hire stations in 15 cities.
You can find a PBSC hire bike using either the Android or Apple app.
In related electric bike news, last week Dutch researchers revealed their efforts to power electric bikes with solar technology.