42% of cycling stores making a loss, reveals companies house analysis
The cycling sector's retail businesses feature in the top ten loss making industries in the UK, according to business analysts Plimsoll Publishing.
Produced using data compiled from Companies House checks, among other sources, the analysis model took in the past four years of account filings in order to gain a broad insight and discount anomalies in the data.
345 bike shops were assessed as part of the report, 102 of which fell within the "in danger" bracket, while 142 out of the total were loss making. 81 of these were two years deep into operating losses.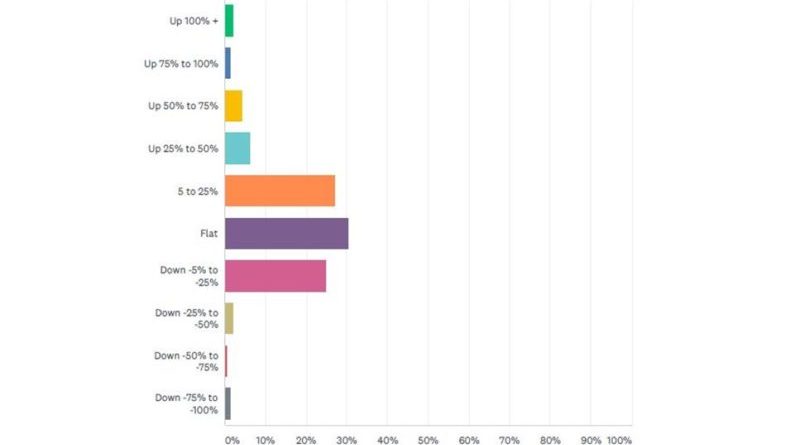 The cycling market ranked joint 6th worst performing with 42% of stores found to operating at a loss.
The findings come hot on the heels of CI.N's Independent Retail Channel Study which found bike shop profitability to have stagnated in recent years. That report is now available to purchase in full for just £375.
Coming at a time when the cycling world is facing an unprecedented closure rate, bike shops are generally struggling with a culture of discounting, a declining market for pedal-powered bike sales and general profitability of the traditional bike shop model.
As explained by Paul Kenchington of The Bicycle Chain, profitability on traditional bicycle sales has declined to the point where it's difficult to justify floor space.
He told CI.N: "In the last five years I've lost over four percentage points on my total bike sales margin. One of the key drivers of margin decline has been the visibility of pricing on the internet of old models, so if you have an old model now you can no longer sell it for full money. Reduced prices are highly visible to the web-savvy shopper. Worse still, the price stays visible even once sold in many cases in a bid for traffic."
In a recent CI.N article the discussion on whether bike brands should now be renting floor space drew mixed feelings.
Topping the list in order of worst performance was school academies at 59%, new media at 46% and Rugby clubs and Football clubs at 45% and 44%, respectively.
"It is essential for business continuity that buyers in these sectors understand where supply chains may be vulnerable in order to put in place back up plans," comments Plimsoll's senior analyst David Pattison.
However, while the figures may prompt consternation among stakeholders, Plimsoll points out that the key to interpreting company data is to look at wider industry trends rather than focusing on a single year's figures.
"There are many reasons why a company might report a loss, and these are not always down to poor performance," adds Pattison.
"Some companies may be investing heavily, paying out dividends or financing a sharp increase in sales," he continues. "One isolated year might not be too troubling, but when the overall financial health of a company is affected this points to a more serious problem. Without having an overview of at least three years it would be unwise to jump to conclusions.
"In order to make well-informed decisions, business leaders should take steps to understand the manifold reasons behind company losses and consider how to react to these accordingly in their own industries."