Ditching discounting: Study shows you needn't ride the negative spiral
A new study has called into question the merits of a culture of discounting at retail, detailing both the profitability of such practices and consumer perception of brands constantly displaying the 'sale' banner.
A particularly heavy burden on the bicycle industry, where overstock has driven an already rampant culture of discounts, 57% of consumers are said to now expect regular sales, regardless of the time of year.
Based on 1,000 UK consumer responses and 500 retail decision makers, the Klarna commissioned survey found that 53% of retailers surveyed believed that the "always on" nature of sales on the high street is having a negative impact on profitability.
Not limited to small retailers, the pain is felt most acutely felt by retailers hosting between 100 to 239 employees who returned the highest response, at 66%, saying constant discounting is harming their business.
56% of retailer outlined that the vast majority of their discounted sales stem from online transactions.
Is it all necessary?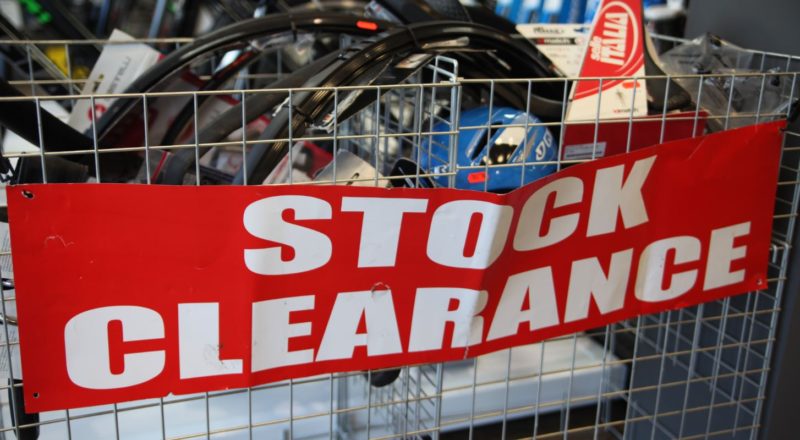 Consumers aren't all in agreement that discounts are beneficial either, with 38% stating that such practice makes brands look cheap and unfashionable. 25% even go as far to say that they will be less likely to shop with a retailer who constantly displays sale banners. Furthermore, 28% actively avoid the stress of sales.
Indeed online retail growth is now slowing at a sharper rate than predicted, dipping down to single digit growth for the first time.
In combating discounts online, retailers are encouraged to make their websites as frictionless as possible, particularly on mobiles, with a fast and simple process at checkout encouraged. Offering multiple payment methods is also said to help increase basket conversion.
For more tips on converting the online shopper when they arrive in store, check in with our resident sales trainer Colin Rees, a hired hand available to bike shops in the UK.