Cycle Show 2017: First looks at the 2018 product breaking cover
Thinking of heading along for the Cycle Show's trade day but need a little more incentive to register for your free trade pass? As the show's exhibitors load up vans (or cargo bikes) full of 2018 goods, CI.N takes a look at some of the product first looks set for this year's show.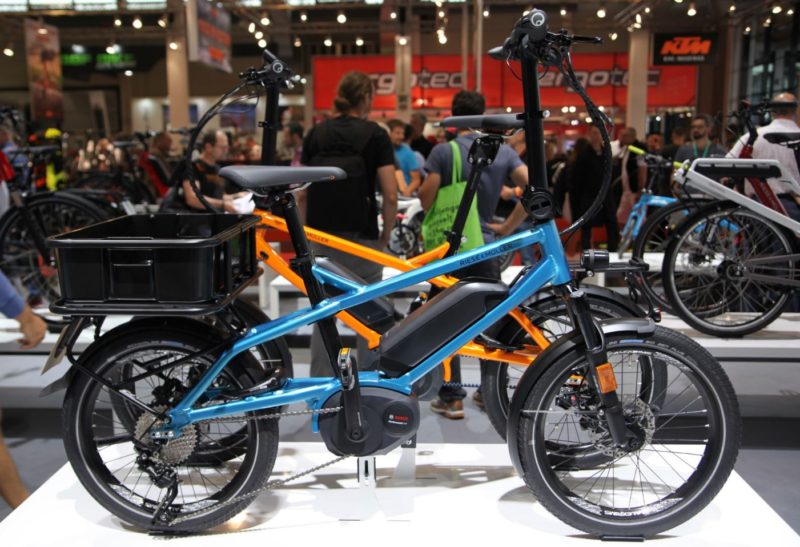 Riese & Müller: stand K127 
Now recruiting UK dealers for its extensive portfolio, Riese & Müller will debut a handful of new electric bikes well worth your consideration should you be assessing your pedal-assisted options.
Among these will be the new Charger, the brand's first fully integrated build, stashing away Bosch's Powertube battery into the frame's downtube. In addition to the 500 Wh battery integrated in the frame, the battery capacity can be increased to 1,000 Wh with the Riese & Müller DualBattery Technology. This involves fitting a standard battery on the down tube. This is integrated so skilfully into the frame triangle, that the additional weight has no effect on the riding behaviour.
The Charger series is available as a Mixte version with inclined top tube and with optional DualBattery Technology. There are seven different equipment variants available from £3,419. The New Charger will be available for delivery from October 2017 in electric red metallic, black and pearl white.
The Charger aside, dealers should also look out for the Delite GT, Packster 40, Roadster and Supercharger builds, each offering consumers a different take on urban and leisure transportation, as well as off-road adventure.
Riese & Müller offers attractive pre-order packages for dealers, a professional B2B website for placing and managing orders, as well as competitive delivery times from its German headquarters. The Riese & Müller website gives customers the possibility to configure their bike and to find the dealer which is closest.
Sales manager Daniel Jones will be on hand at the NEC to answer any stockist questions.
G-170 C Works – SRP £5,499: ATB, stand J71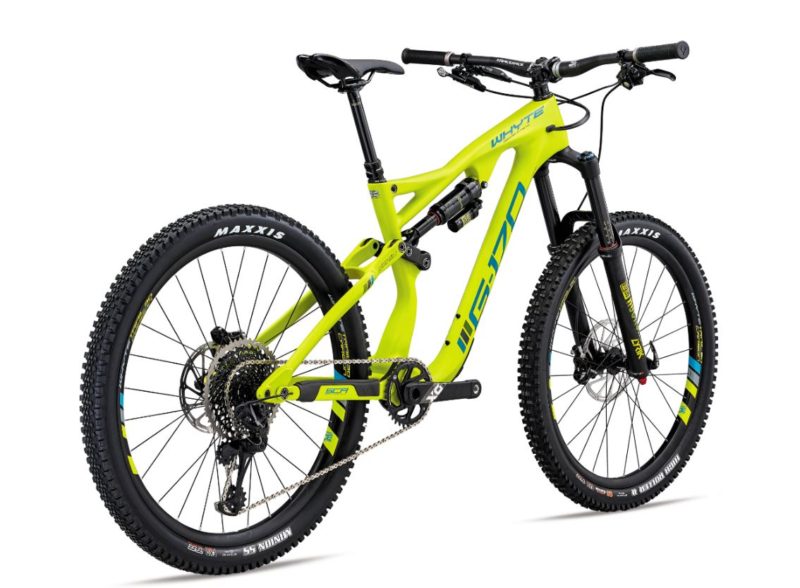 For 2018, the EWS-ready platform has been totally redefined and refocused with the all-new G-170 offering improved balance and control on the most challenging trails. It will be the first time the public will have the chance to see this new bike in the UK.
Whyte S-150 C RS – SRP £3,850
The first chance to see the all-new longer travel, super-capable hardcore trail bike. The S-150 is built around a unique 150mm Boost fork produced by RockShox with a special offset. The fork is the final piece in a complex geometry and spec puzzle which produces improved performance characteristics and steering feel for bigger wheels. Supplied standard with 29er wheels, the S-150 is punchy, fast and precise with a real sense of speed and outstanding trail feedback; or switch to the option 650b x 2.8" wheels and tyres and enjoy a whole new level of cornering grip, small bump response and previously unimaginable control.
Mondraker's 2018 Foxy Carbon mountain bike: Silverfish-UK, stand C35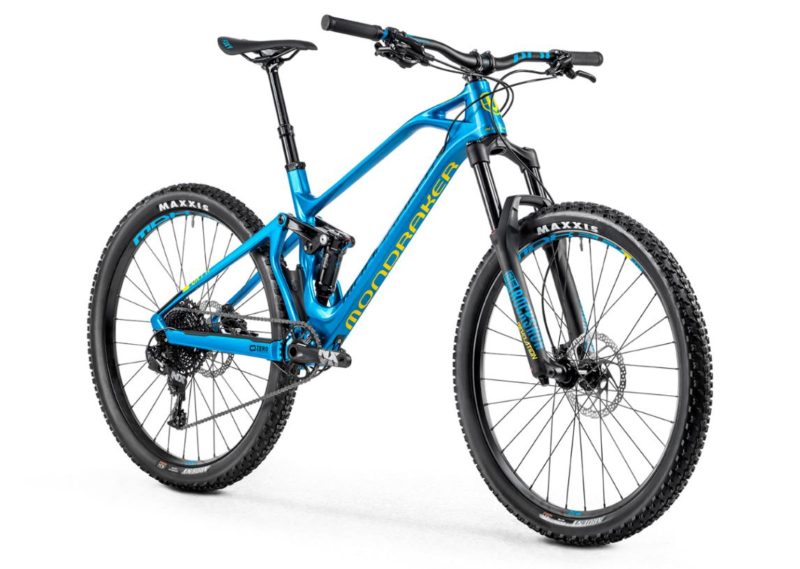 The Foxy is Mondraker's top-selling trail bike, which for 2018 is to be offered in two spec levels: Stealth Carbon and Stealth Air Carbon, the latter presented exclusively with the RR SL version.
As well as new material, the Foxy also boasts 150mm rear wheel travel, reworked geometry with adjustable head angle and chainstay length and new CSC (Carbon Stiffness Control).
GT 2018 range: Cycling Sports Group UK, stand C41.
The official launch of GT's MY18 portfolio comes on the Cycle Show's Trade Day.
Said to feature more competitive pricing, the new line of mountain bikes features the World Cup winning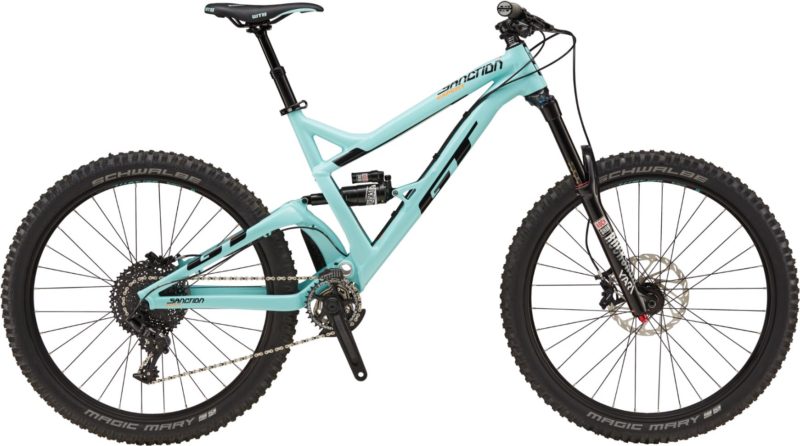 GT Fury line, through the award-winning Zaskars, Avalanche, and to the entry-level aluminium hardtails with the Aggressor and Palomar line of bikes. Upgrades in spec and frame quality, alongside new retail price points, feature across the range.
In addition, this year the GT Zaskar range features new high-end carbon 29ers which top out at £2,199, with alloy siblings at lower price points.
A wider range of BMX bikes are also being launched at the show, with new Team Series freestyle bikes from Jason Phelan and Brian Kachinsky, alongside new entry-level price-point bikes with the Performer line, and now available in new 16" and 18" wheel sizes. GT's BMX range has never been better.
Dealers are asked to call 01202 732288  to reserve stock.
Wisper e-MTB range: AMPS (distributor), stand J131
British e-bike brand Wisper has placed its take on e-MTB with the launch of its new range, with four models featuring a wide scope of specifications. The bikes are all powered by Shimano's new compact and lighter-weight e8000 drive system.
The Wisper e-MTB range includes both full suspension and hardtail models, designed to provide a rewarding riding experience on all types of trails and distances. Cycle Show visitors will be the first to see the new Wolf Alloy hardtail, Wolf Carbon hardtail, Wildcat Alloy full suspension and Wildcat Carbon full suspension bikes at the show.
Cane Creek HELM Fork: Extra-UK, stand G81
The Cane Creek HELM, a 7-way adjustable suspension fork optimized for 140mm to 170mm of travel. Born in the mountains of Western North Carolina, HELM is designed to conquer aggressive trail, enduro racing, and anything in between. By isolating each damping and air spring adjustment, the HELM has the ability to be tuned for all types of terrain and riding styles and gives the rider ultimate control of their suspension set-up.
Middleburn cranksets and chainrings: BETD, stand G10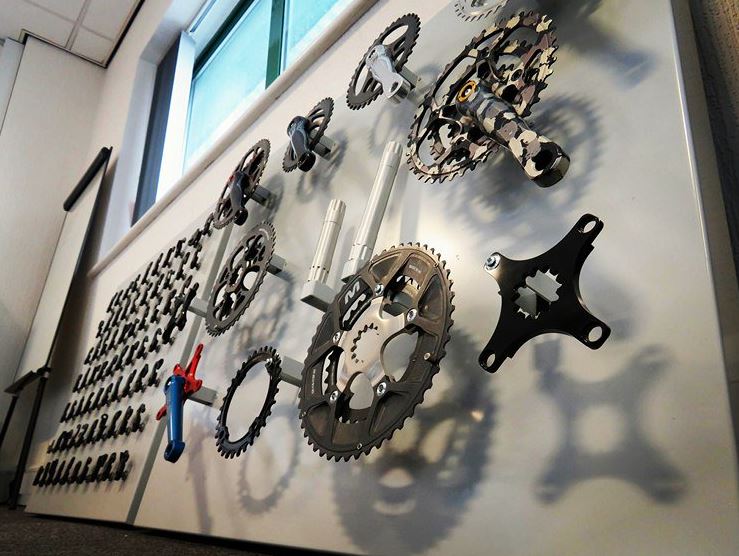 BETD are a British manufacturer of cycle components such as mech hangers, chainrings, linkage plates and bearings. BETD recently acquired Middleburn, another UK manufacturer known for its crank arms and also own brand Goldtec Cycle Products.
Bringing to the table some engineering skill and design capabilities, they make their mountain bike components completely from their own designs, all on-site in the UK.
BETD Components will be using the Cycle Show 2017 to showcase the refurbished and renowned Middleburn cranksets and chainrings. They will also be displaying their extensive mech hanger collection, which consists of over 400 types including the brand new hanger for the Boardman Team 29er or "hanger 418".
Enough to convince you to make the journey to the NEC? Don't forget to pre-register for your free trade pass here.