Accell Group sells Seattle Bike Supply P&A division
The Accell Group has announced that it has sold the parts and accessories division of Seattle Bike Supply to Hawley-Lambert, a US and Canada specialist distributor.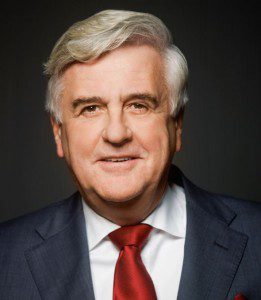 Accell suggests that the P&A sale will now allow it to focus on its core business in the US, with CEO René Takens flagging up the group's bike brands as beneficiaries from the sale.
Takens said: "Bicycles are the core of our strategy in the United States and we are more committed than ever to focus on our bicycle brands Raleigh, Redline, Diamondback and I-Zip. Hawley-Lambert has a strong history of distribution excellence in the United States and Canada in parts & accessories. We are convinced that Hawley-Lambert is the right choice to support SBS dealers and will be a great partner to the retailers who have supported us."
Accell Group has also agreed with Hawley-Lambert that they will receive exclusive distribution rights for the USA and Canada for Accell's proprietary accessories brand XLC. Further brands included in the deal are Tioga, Torker, Basil, Pryme, Alienation and a number of others, all set to be available from Hawley-Lambert's three distribution centres from the start of May.
The turnover of the Accell Group P&A activity in the USA will decrease by approx. € 15 million compared to 2015. The transaction will have a positive impact on EBIT and working capital.