Alivio, Acera and Altus groupsets see race-inspired upgrades
Shimano has today revealed a number of performance upgrades to the latest iterations of the Alivio, Acera and Altus groupsets.
With elements of trickledown from higher-spec groupsets, Shimano has moved to enhance the performance and user-friendly design of the 9-speed off road trio.
So, what's new?
The redesigned Acera (FC-MT300-3) and Altus (FC-MT210-3/2) cranksets take on an aggressive anodized black look with user-friendly replaceable chainrings.
Together with rear derailleurs and cassettes the drivetrains feature MEGA9 LITE gearing, deliver smooth shifting across the 3×9 (44-32-22T and 40-30-22T) and 2×9 (36-22T) options.
Meanwhile, wheel components are upgraded with the latest Boost-standard hubs bringing stiffer wheels and bigger frame compatibility to entry-level mountain biking with wider front 110mm and rear 148mm O.L.D. hubs (Alivio: HB-MT400-B/FH-MT400-B and Acera: HB-MT200/FH-MT200-B).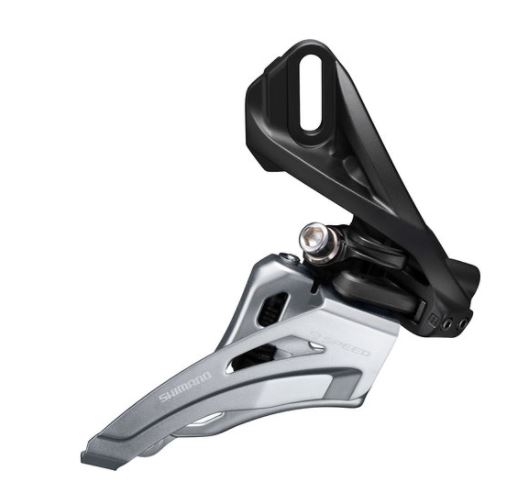 Alivio's lightweight race-inspired brake levers (BL-MT400) follow the design inspired from XTR to XT, SLX and DEORE, with a 2-finger position allowing for greater control on the handlebars. A 3-finger Acera version (BL-MT200/1) is also available in steel or alloy. The levers are designed for small hands with a reach of 75mm from the handlebar and a user-friendly reach adjustment of 25mm, allowing for a tuning of riding preferences.
Finally, for 2×9 systems the Alivio (FD-M4020) front derailleur redesign allows for wider tyre clearance and provides high-level front shifting with side-swing action and high cable-efficiency in any of the four mounting positions.
Components will be available in stores from June 2018 onwards.