Bickerton's Sterling flagship to receive Taipei debut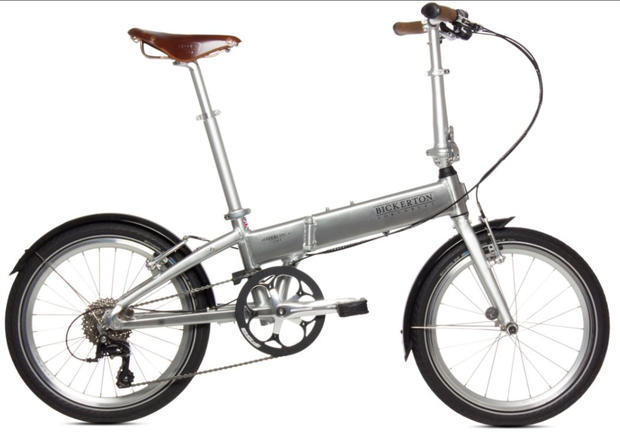 Some 45 years after the first Bickerton Portable came to fruition, the brand has returned to some old engineering principles, but a modern technology twist, with the launch of the Sterling.
Inspired by the rectangular tubing of the 1970s builds, the Sterling pays homage with a new rounded edge take that we're told "creates perhaps the fastest, stiffest and lightest bickerton to date."
Director Mark Bickerton told CyclingIndustry.News: "In the engineering process we've added deeply inserted abutments with larger weld surface areas, resulting in a super stiff and efficient ride delivered via some thinner tubing than used previously. The larger tube shapes' net result is a bike that rides far smoother and more efficiently than anything we've produced to date."
The new frame is so strong that it more than doubles the requirement for the ISO test.
Bickerton adds: "The elegant hinge assembly has a low profile design. For strength and a long life span, it uses integrated bearings and stainless steel pivot pins giving smooth folding and easy serviceability. The lightweight interlocking 3 dimensional structure of the hinge abutment prevents torsional movement better than any other folding bike hinge. With a secondary safety lock and a high-leverage latch, it is easy to open and close, and because the lever lies flat against the frame when folded it is very neat and the whole mechanism is well protected during riding and transport."
The Sterling comes in three levels of specification, with some truly stunning colours and graphics at suggested consumer prices of £350-£900 (€/$ 450-1200)."
You'll find the Sterling, alongside the rest of the catalogue, at the Taipei Cycle Show on stand number M1119, in Hall 1, 4th floor.