Bikmo: "The retailer is our biggest asset in providing cycle insurance"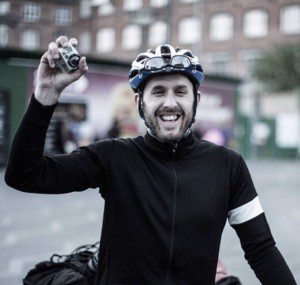 Specialist cycle insurance firm Bikmo Plus has pointed to the independent retailer as the "biggest asset" within its growing business.
"Since launching to the cycle market in 2014, we have built a strong rapport with our retailers, who are now our biggest asset in developing trade," Emily Dunlop, Bikmo's marketing guru, tells CyclingIndustry.News.
"Our retailers can be the first introduction to cycle insurance for a lot of people, and also the first faces our customers may see when making a claim. It's therefore paramount for us what we feel confident that our retailer partners are fully trained in our product and service offering."
It's for this reason that the insurance firm has partnered industry training platform Myagi in order to have bike shops and their staff selling dedicated insurance with the same enthusiasm as they might give to a carbon crankset. That's particularly important when you're making sure all correspondence is in line with the Financial Conduct Authority guidelines.
Ben Amer, Bikmo's B2B Manager offers on the partnership: "We aim to visit as many retailers in person as possible, but as we grow, this becomes increasingly difficult, so platforms such as Myagi help us engage with retail staff when a shop visit is not possible. In addition, some of the best sales staff I have met, only work weekends and might not receive the formal training without platforms like Myagi."
As shown in a case study with San Francisco bike store chain Mike's Bikes recently, Myagi's platform connects brands and sales associates to ensure in-depth training can be digested simply. Using video content with concise take away messages, businesses like Bikmo and the countless others now using the platform can have a greater influence on how their messages are represented, which in turn increases sales and improves the customer experience.
At the point of sale, a retailer's priority is selling bikes, so Bikmo's services are designed to be as complimentary to this as possible.
"The last thing anyone wants is to be force fed products they don't need, or have no interest in," says Dunlop. "It's true that we rely heavily on the skills of the retail staff for this, but by making first class training material available to all sales advisors, we give them the tools to articulate our product to compliment the efforts they already make in-store."
Dunlop concludes: "Independent bike shops are the backbone to the cycling community. We've been very fortunate to build fantastic relationships with our retailer partners and we'd love to welcome further shops on board."
If your bike shop is interested in becoming a sales partner, contact trade@bikmoplus.com.

Bikmo Plus : Straight Talking Cycle Insurance from Bikmo on Vimeo.