BMW targets wider mobility picture with fresh e-Bike launch
BMW has further signalled its intention to move deeper into the urban mobility picture with the launch of a new Active Hybrid electric bike.
Shown to press at an event in the car-maker's Munich base, the gathered crowd were told that BMW is looking beyond just automotive, describing e-Bikes as part of the future picture of mobility.
Though producing electric bikes in small numbers since 2013, the brand this year took to Eurobike to announce its presence and has been courting U.S. consumers with appearances at five Electric Bike Expo events. The firm wouldn't be drawn on just how deep it would dip into the bicycle business, other than to say that electric bikes would now form part of the brand's future appearances at car exhibitions with customers directed to the brands showrooms for sales.
Also to be found within the brand's showrooms, as well as selected Specialized stores, will be a signature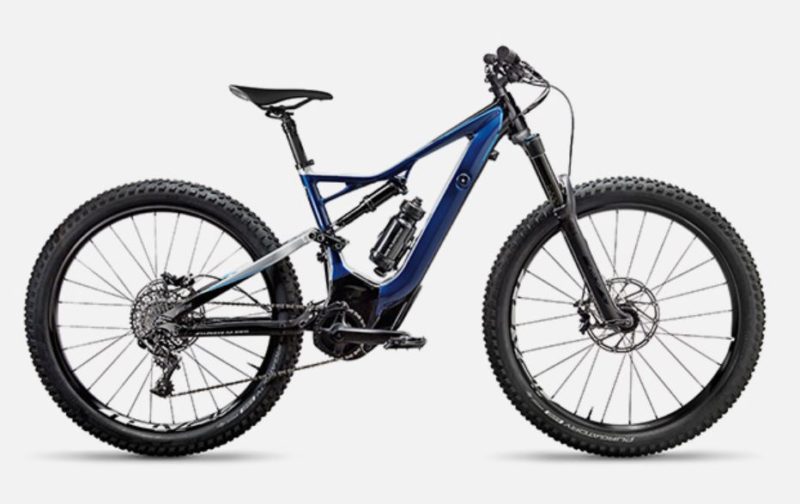 BMW edition of the Turbo Levo FSR e-MTB, painted to match the BMW x3. An mBike model, sporting a rigid carbon fork, will follow to tie in with the BMW M5 launch in November. These are to be available in Europe, the U.S. and Canada by 2018 and later in Russia too.
Asked whether the firm would satisfy its often speed-loving clientele with a speed pedelec, the firm said it had tested the idea, but had been put off by the cross-border legal complexities.
About the Active Hybrid bike
BMW has jumped from Bosch to Brose for 2018 onwards, primarily to satisfy its strict design ideas on integration of batteries and motors. Working with the Designworks, a BMW subsidiary, the bike has been sculpted heavily to represent BMW iconography. Even the Selle Royal specced e-Bike specific saddle's lines tie in particularly well.
At €3,400, the 22.5kg build centres around a BH Bikes-built frame and comes adorned with sleek design notes such as mudguards with built in lighting. A lithium-ion Samsung battery is used to deliver the power through Brose's quiet belt-driven motor.
The 500Wh motor delivers 90Nm of torque, capable of around 120km in assistance per charge.