Box Components to enter drivetrain market this winter
As part of its push into the mountain bike market, Box Components has leaked images of a new 1X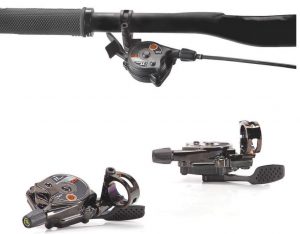 groupset, carbon handlebar and hydraulic disc brake set, supposedly set for launch in winter of this year.
Traditionally a BMX race company, as well as the high-end off-shoot of Promax, the firm's main website features a countdown timer indicating the launch of a dedicated MTB section. The new group has a portal all of its own to showcase the Box One range.
This isn't the first indication that Box had eyes for the wider market, with trade exhibitions as far back as 2013 featuring prototype off-road gear.
Available as a 10 or 11-speed group, the system will use a single lever to shift up and down, with a notched trigger design enabling the rider to flick back up through the gears with ease.
The rear derailleur's details are slim on the ground at present, though the firm's instagram account does hint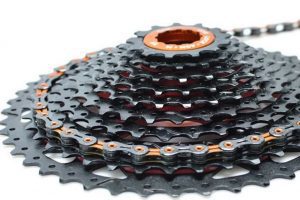 at its own clutch technology to reduce slap and ensure the chain remains on over rough terrain. The microsite details a large actuation arm, as well as a 'PivotTech' spring-loaded cable stay design of its own creation, said to be kept out of harms way during clashes with rocks.
A hollow-forged aluminium crankset, available in 170, 172.5 and 175mm lengths will provide the push. This can be paired with Box's 11-speed 11-40 or 11-42T, or 10-speed 11-36 cassette.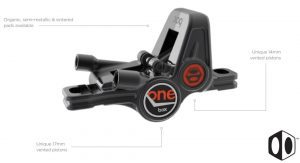 On to braking and Box's system will offer tool free adjustment of the pad contact point and reach at the lever, itself a replaceable cold-forged unit.
Finally, the caliper will offer four unique 17mm and 14mm vented pistons applying pressure to the choice of organic, semi-metallic or sintered pads.
A demo video of the drivetrain in action can be viewed here.