Boxer Cycles seeks buyer as owner's health dips
Renowned cargo bike label Boxer Cycles has issued a statement outlining owner Jeremy Davies' intention to sell following a dip in health.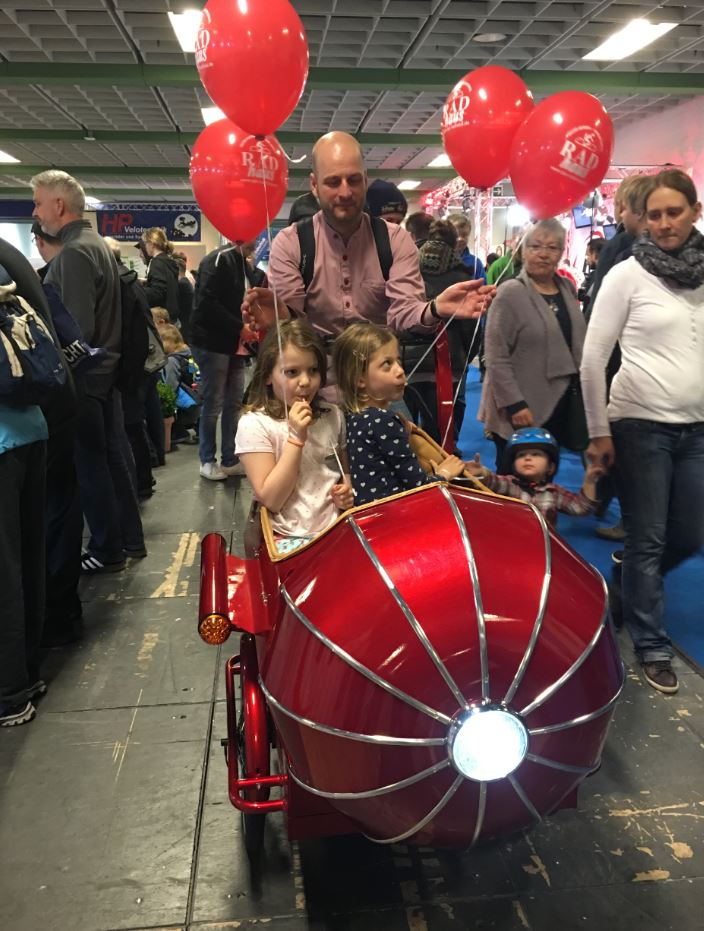 The Dorset business manufactures family and commercial cargo bikes and is perhaps best known for its "Rocket" four seater family cargo bike, as featured last year at the Design Museum.
"I have made the decision that I have gone as far as I can on my own with Boxer and I need to either sell it to an entity that can take it forward, take further investment, or partner with a company that can assist with building and fulfillment allowing me to focus on sales." says Davies. "Prior to now we have attained some seed funding, but this has always been too little too late and has been 'hands off'. We have always had to struggle through with just myself doing the design, sales, builds and deliveries."
Having had to surrender his driving licence for six months following a seizure, Davies can no longer handle the logistical side of the business himself.
Boxer's aluminium frames are made from scratch utilising local suppliers within a 5 mile radius of its Poole factory.
"We have tried our best to keep Boxer British and local built – we are proud of that. But building in small numbers is costly and involves lots of running around taking parts from one process to another – as a result my sales and marketing has been woeful and I am not making enough sales to allow me to hire staff, or make advance orders for key parts such as the motor systems," added Davies.
"We have built a bloody good brand, that has earned a reputation for style, quality and innovation. Our bikes make good profits, the sales are there and we certainly have a lot of interest from dealers over on the continent and the US where the big markets are, we just need to get some focus to lock down the key designs and execute these sales. We have done 90% of the work – we just need help to finish it."
If you are able to help Boxer, or know someone who may be interested, then please contact Jeremy on 07917 698 438, or email via Jeremy@boxercycles.com