Fit Symposium returns to Interbike led by Medicine of Cycling
North American trade show Interbike has today revealed the content for its 2017 Fit Symposium, this year to be held in cooperation with Medicine of Cycling.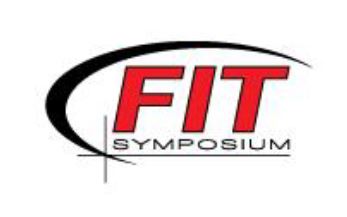 Taking place at the Mandalay Bay Convention Centre on Tuesday, September 19th, the five hour symposium will draw on the expertise of many of bike fitting's leading minds. A limited number of free seats are now available to registered Interbike retailers here.
Medicine of Cycling is a unique academic symposium led by Curtis Cramblett, PT, and serves as the non-partisan platform for information-sharing of valuable content for retail and medical bike fitters alike, with presenters from all fields of expertise. The symposium covers a variety of topics, including hands-on training in managing acute cycling injuries and bike fitting.
"This will be the third annual Fit Symposium at Interbike and we're glad to be working once again with Medicine of Cycling, and bringing some new sessions for the fit community," said Pat Hus, Vice President of Interbike. "Of particular interest is a session that Curtis developed which mimics the format of our most popular session at the 2017 IBD Summit. Fit Technicians will be able to submit their favorite accommodation to Medicine of Cycling in advance of the show, with 6-8 being chosen to present those ideas at the Fit Symposium. The winning idea, chosen by their peers immediately after the session, will win some great prizes."
The 2017 Fit Symposium agenda incorporates general sessions for all levels and separate breakout sessions for beginner and advanced fit technicians, including:
(General Session) Nuts & Bolts – Pairing and Adjusting Components to Bodies
 (Beginner Session) Anatomy and Biomechanics of the Cyclist
 (Advanced Session) Evidence-Based Bike Fitting
 (Beginner Session) Sizing and Quick Fitting
 (Advanced Session) Normative Bike Fit Values: Competitive vs. Non-Competitive Cyclists
 (General Session) When the Foot Smashes the Pedal
 (General Session) Ideas Contest: Best Fit Practices / Strategies for Fit
 (Panel Discussion) Bike Fit & The Racer
 Q&A with all presenters
Presenters for the sessions were hand-picked by Curtis Cramblett, LPT, CFMT, CSCS and Chair of Medicine of Cycling. He will moderate and speak at the event along with:
 Paraic McGlynn, Founder and Chief Technologist, Cyclologic
 Wade Hall, Specialized master teacher, Co-Chair of Medicine of Cycling Bike Fit Task force; Owner, Spokesman Bicycles
 Dr. Brian Adams, PT, DPT, OCS, CSCS, Adams Sports Medicine
 John Higgins, Owner, Fit Kit Systems
 Jon Iriberri, CEO, Custom4.us and regular CyclingIndustry.News columnist
 Greg Robidoux, Founder, The Cycling PT
Interbike returns to the Mandalay Bay Convention Center beginning with OutDoor Demo in Boulder City, Nev., September 18-19, 2017, followed by the Interbike Expo September 20-22, 2017.