Brixton Cycles: The bike shop Crowdfunded to safety by its customers
"I will never turn a call away," says 27-year Brixton Cycles veteran Lincoln Romain. You can tell it's genuine and the phone rings several times as we chat.
"Regular people in the community are the only reason we're here now. We're eternally grateful to those who pledged and supported us, large and small, every contribution made a difference. I don't do stress, but even at a time when the building of our next chapter is in full swing and we're all a bit on edge with the pressure of getting things done on time, even now, I will never turn anyone away. We're a business with deep foundations in the community and everyone who passes through is appreciated."
We're sat in a loaned basement underneath what will soon be Brixton Cycles' next location, found at 296 to 298 Brixton Road. Upstairs workmen drill, paint and plaster the new store into shape. Stock moved from one location to the other by the 12 strong team and a number of volunteers surrounds us. Curiously, there are three cars down here too, but no entrance or sign of how that came to be.
"There used to be a service lift, but that's long been out of use and is blocked now, so all of this around you got here by hand. We closed on the 23rd and had over 20 years' worth of stock and memories moved in staff cars between the 25th and 30th," explains Romain.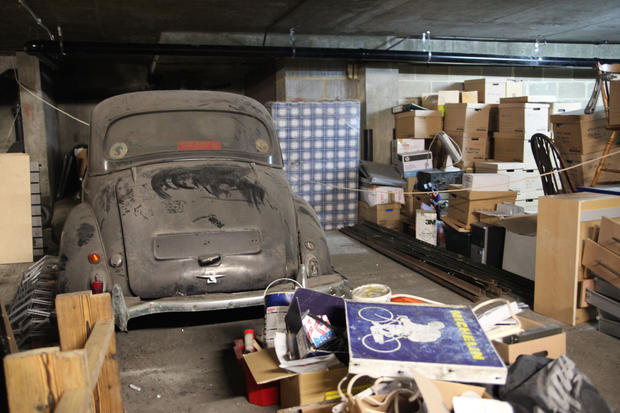 "We had quite a clearance when we left, but moving was still an enormous task. As with the crowdfunder, I think people were touched by our story. Like many others, we're a small business trying to survive in a rapidly changing London and as a co-op, we've not got bundles of cash or assets hanging around in order to just move on short notice."
For those who aren't familiar, the likelihood that Brixton Cycles would have to relocate emerged as far back as 2007, but came to a head just last year. Brixton Cycles, which had neighboured the legendary Brixton Beaches skate park, found itself in a situation where its landlord had eyes for redeveloping the block in which it was based.
"We were promised that our shop would remain an integral part of the plans," said Romain. "We were considered a great example of a social business and good for the area. Slowly those paying for the redevelopment had more and more authority in the planning of the redevelopment. In the end we were offered two separate spaces down the road from one another with overheads that didn't make business sense. Two locations is far from the ideal situation, so we began to look around. This actually happened once before in 2001 when we moved from Coldharbour Lane – our rent there more than tripled overnight."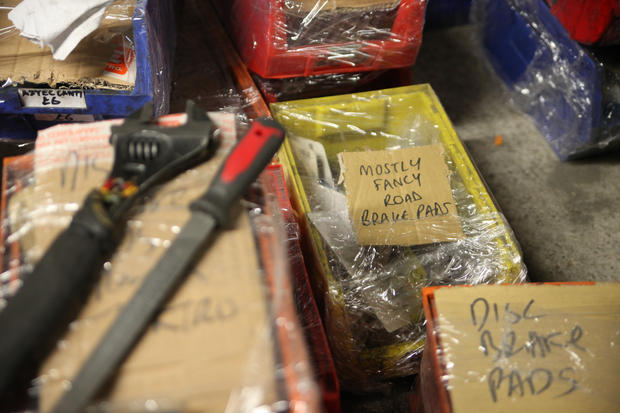 This time around, funding an upheaval in a city often in the news for substantial rent hikes placed the Co-op in a sink or swim situation.
"I will admit I was unsure about the idea of asking for money when the crowdfunder idea first surfaced. We did even get a little grief from a select few who asked why we didn't just buy a property back in the 80s. Anyone who was in Brixton back then will know the answer to that one – there wasn't any affluence in the area at all at the time, us included," explains Romain.
"I was surprised by how quickly the idea took off. Everyone from our long-standing suppliers, right through to anonymous well-wishers who don't cycle got behind us. In a way, the move will help. Measuring around 320 square metres, we've nearly 50 per cent more space to play with and the shop's on a main commuter artery. In summer people used to queue out of the door with repairs, so having the space for six work stands is going to really help our flow."
The crowd fund campaign raised 155% of its original target at £62,000, with 1,485 different backers – all that in just shy of four weeks, but that's far from covering the cost.
"I thought there was some kind of law against it, but this building didn't have a toilet plumbed in before we arrived," says Romain. "It's costing in the region of £120,000 to £130,000, but these little surprises keep adding to the bill. Back in 2001 our move cost around £80,000, but times have changed. There's so much more that a modern bike retailer needs to 'be' in 2016 and the customer's needs are evolving."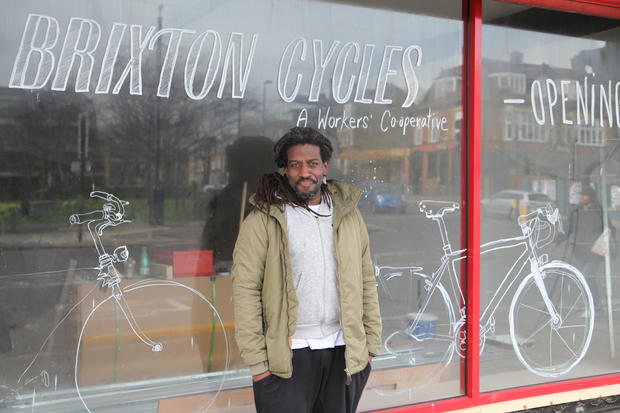 Having applied for bike racking to sit outside the store, as well as a hire station, developing the cycling community outside of the shop is also on Romain's mind. Cycling in Lambeth is clearly on the rise, but investment in developing the area's infrastructure has been slower than in many parts of the inner city.
"I see it every morning. Two to three years ago cycling hadn't half the presence it has now. People are beginning to invest in their transport. I see far more lit up cyclists wearing helmets and reflective gear now. Within our store the average bike sale price is perhaps £150 higher than it was just that short time ago. We used to sell bucket loads of water resistant jackets, now people are coming in and asking for something better. They're committed to cycling and need the right kit."
Touring is an area of business that has spiked for Brixton Cycles, adding weight to the theory that customers are cycling further and with better kit. The Surly Longhaul Trucker is a regular sale and the accessories often follow.
Once complete, Brixton Cycles will be a different animal. In an odd twist for London, there's not much in the way of a coffee shop in the immediate vicinity, so "proper baristas" are part of the plan.
"I like to drink it, but I couldn't care less about making it," jokes Romain. "We'll retain the unique character we have developed over so many years and with this blank canvas we have an opportunity to give back to the community that gave so much to keep us alive. I'm looking at social events, workshops and even apprenticeships for the future. It's important to give back."
Now the water supply has finally been located, Brixton Cycles is looking to re-open by the start of March. As always, someone will be available to take calls on 020 7733 6055.