Santander extends sponsorship of London bike hire to 2025, e-Bikes on the way
The London bike hire scheme will see its partnership with financial services group Santander extended for a period of three years, further helping fund the scheme until 2025.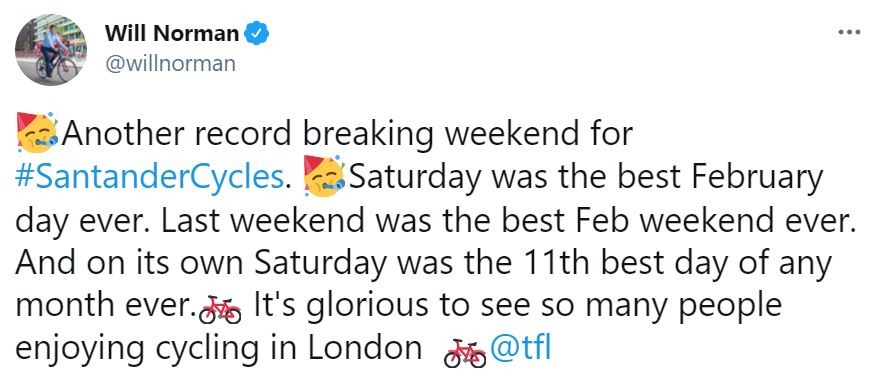 While the sponsorship cash will go a long way to the costs of running the service, the scheme did turn a profit in 2020, according to Transport for London, something that is notoriously difficult in the world of mobility share schemes.
Having sponsored a separate electric bike roll out in Leicester just recently, Santander's logos ill now also soon adorn Pashley built electric bikes in London for the first time, something that is seen by the Mayor's office as a further tool to tempt people to cycle for transport in the city.
In a further thank you to National Health Service Worker in the capital, an extension to a free hire scheme for health worker is being mooted, though it is a discount proposed rather than free rides.
In terms of London bike hire ridership, the scheme has been breaking records in the past year. Last summer, edged on further by a combination of Covid-19's spread and fair weather, Santander Cycles saw its busiest ever week with 363,000 hires between 25 – 31 May, 2020.
At the time Mayor Sadiq Khan said: "We are delighted that this summer there has been record-breaking demand for our Santander Cycles and we are capitalising on this by adding new docking stations, cycle hire hubs and bikes, which will make it even more convenient for Londoners to take to two wheels."
Londoners now have access to 781 docking stations and more than 12,000 bikes, with an additional 1,700 new bikes currently being added to the fleet.