Caffeine Injection: "A shop website is like a car, you have to know how to drive it"

Caffeine Injection has introduced a website management service targeted at the widely used iBikeShop eCommerce platform.
Specifically designed to help the small business create and optimise their shop window online, owner Steve Baskerville told CyclingIndustry.News: "I'm acutely aware that small businesses don't have a huge spend when it comes to their website, so our services are centred around delivering the greatest possible return on the often tight budgets bike businesses have."
With a team of four experienced online marketeers on board, the heading on three year old business has begun to raise its profile in the bike world, where many retailers are still battling to make sense of online's rapid evolution.
Baskerville himself is a bike shop owner and so understands that it is quite a task to remain current and retain customers who were once 'engaged', let alone try to compete with the giants in the field. Social Media further muddies the waters, explains Baskerville.
"In just 48 hours we can make a big improvement on a business's online presence. There's more to it than that, however. Our services assist in combatting the commonly overlooked things like Google rankings, building social media engagement effectively and developing static pages to become functional and engaging. Facebook in particular is poorly understood. Likes are not engagement and that's something we're spending a lot of time assisting shops in developing.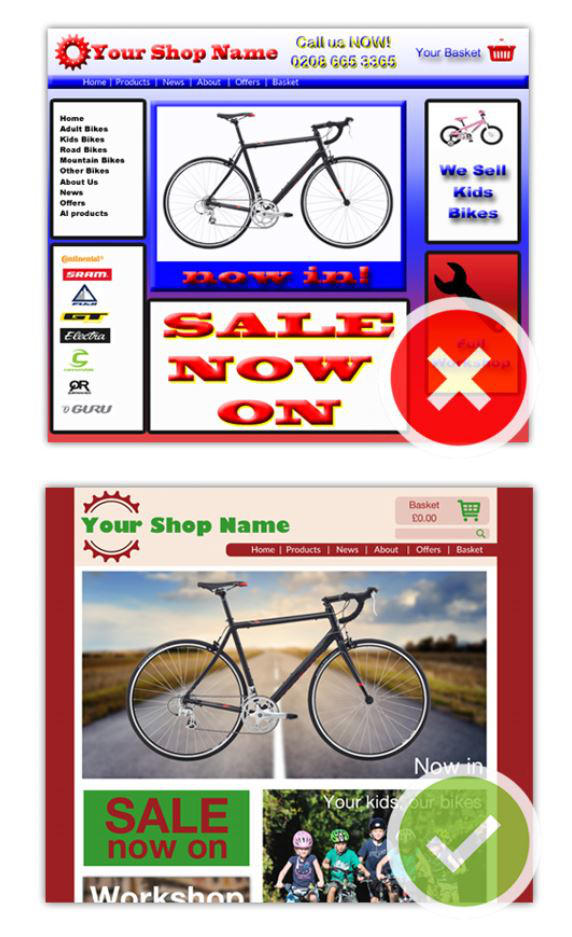 "Often I find that retailers have launched a website, dressed it to the best of their ability and think that's the end of it – it'll start to make a return. Like buying a car, you must also know how to drive it. That's where people are falling down, making the most of your website is crucial."
Beginning with a homepage overhaul for as little as £25, Caffeine Injection offers a variety of services, from page and logo design, improving SEO, managing campaigns, design and distribution of newsletters and creation of copy, among other things.
"Mailshots are a biggie and most retailers really struggle to get these right. Using tools within the iBikeshop platform we can help users generate mailing lists. We can then create and distribute newsletters on their behalf. It's making the most of tools like these that can make all the difference and we're set up to deliver that knowledge.
"On the social front, we can manage the whole process from posts through advertising. As an example, for a monthly £150 Facebook advertising spend, Caffeine Injection will only charge £50 on top of that to develop the audience, the content and the engagement."
The service is not limited to UK bike shops, nor solely to iBikeShop websites. For help developing your website and online presence, contact Caffeine injection here.