Bob Elliot debut trio of brand additions at The Bike Place
UK distributor Bob Elliot has added Alex Rims, Qibbl child seats and Cema Bearings to the portfolio, holding back the official introductions for visitors to The Bike Place Show.
Alex Wheels
Though traditionally an OE supplier, Bob Elliot is to take on a range of five of Alex's wheelsets for 2017, offering the dealer product within the road, CX, 27.5 and 29-inch categories.
The road customer has the choice of a standard road package at £180, a light road option at £260 and a road disc/CX wheelset at £320, the latter of which is supplied with QR or thru axle options in the box.
The two mountain bike wheelsets will come in at £260 in both 27.2 and 29″.
All stock is expected in March.
Qibbl

Three child seats make up the portfolio, which is manufactured by Videc in Holland. A steerer mounted option retails at £90, while two versions of a rear mounted saddle are supplied to fit pannier or frame mounting.
Cema Ceramic Bearings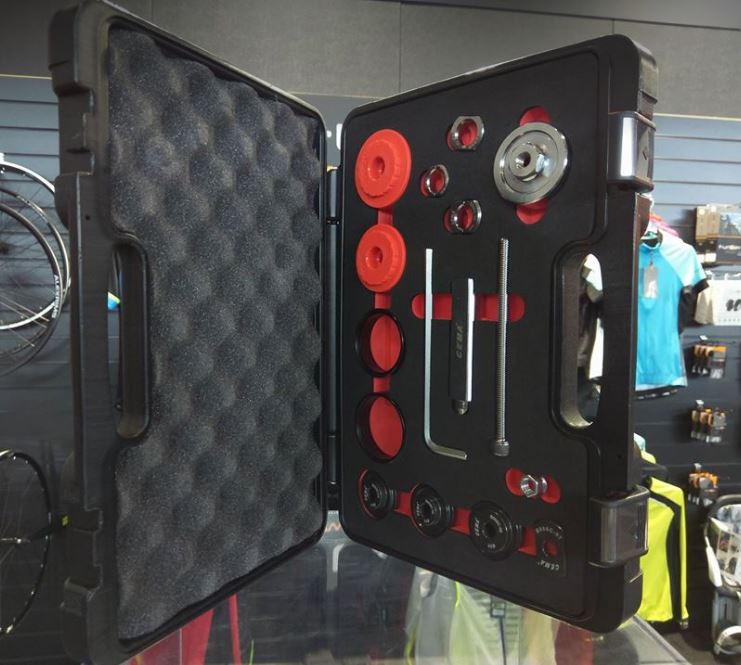 Noting the need to enhance its service offering, Bob Elliot has also scouted out the Cema Bearing range for which it is now able to supply a variety of wheel and bottom bracket bearings, as well as tooling.
Sourced from within Europe, Paul Elliot told CI.N: "We can produce a relatively quick turnaround on all lines, as well as offer the dealer boxed kits. It's all priced according to the market, but we think a great addition to round out our service offering."