LightWeight introduces Edelstoff clothing range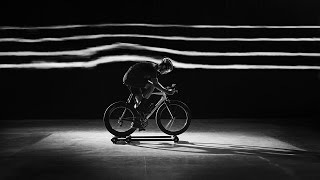 Having introduced a post ride clothing collection back in June, Lightweight has now debuted a new line, dubbed the Edelstoff, designed to be worn on the bike.
Two years in development and testing, the collection was recently shown in the UK at CoreBike. The Spring/Summer 2016 catalogue includes both men's and women's garments, detailed below:
UMGARNUNG – Mesh undershirt for men – MSRP £55
RAUSCHBEGLEITER – SS Jersey for men – MSRP £119
LASTLOS – Wind & Rain gilet for men – MSRP £139
TRITTRAUSCH – Bib shorts for men – MSRP £179
BEZWIRNBAR – SS Jersey for women – MSRP £130
FERNVERFÜHRUNG – Waist shorts for women – MSRP £159
As you'd expect from Lightweight, the clothing is packed full of fabric technology and the Italian-made pad used in both the Women's and Men's shorts makes them not only ideal for short, intense race efforts, but also all-day century rides.
Despite all the tech going into the product, Lightweight wanted to ensure the production process was environmentally sound and so the catalogue uses recycled PET zippers, sustainably sourced fabrics, as well as Bluesign certified polyester and polyamide.
The final manufacture and assembly takes place in Portugal. Lightweight say this ensures short transport routes from source to consumer, as well as compliance with EU working and safety regulations, which are abided by the manufacturer and the assembler the firm has partnered.
To support this commitment to the environment and efficiency, all packaging, storage, shipping as well as stringent final quality control checks are carried out directly by Lightweight at its headquarters in Friedrichshafen, Germany.