Ceramic Speed adds outboard headset and oversize 3D printed ti pulley wheels
Debuted at the North American Handmade Bicycle Show, Ceramic Speed adorned a Mosiac Cycles build to show off a new outboard headset and 3D printed hollow titanium oversized pulley wheels.
Introduced in 2015, the CeramicSpeed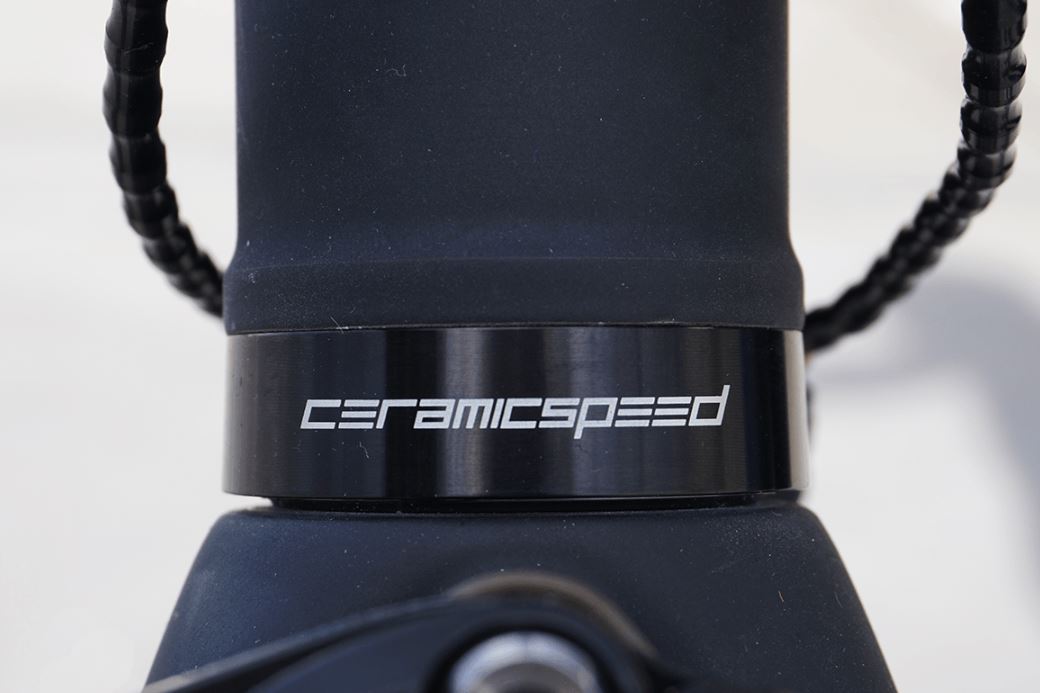 Headset series is now extended with an Outboard Headset offering for bikes with a 44 mm inner diameter head tube, as found on most modern titanium and steel frames, and matched to a 1 ¼" to 1 1/8" tapered fork, a feature common on modern road forks. (Further sizing will be made available in the future.) The headset will be fitted with the same high-quality CeramicSpeed handmade bearings, pressed into aluminium cups that are also assembled in-house.
The reason behind the new external headset is to address compatibility with bikes using 'traditional' style headsets, versus integrated headsets. With crisp and clean lines, the new headset follows the company's Scandinavian influence, designed for any style of build. The benefits of the new product centre on durability, stiffness, precision and control for the front end of the bike.
The Outboard Headset will be retailed at €299 / $389.
3D printed hollow Oversized Pulley Wheels
Featuring an organic design drawn from the Danish national flower, the marguerite daisy, the unique pattern of the 3D printed pulleys are a touch of luxury for your customer's high-spec builds.
Having a close look at the elements of nature, the in-house R&D team combined the smooth arches of the daisy with the hollow, yet strong architecture of a grain straw, perfected by the 3D-printing technology.
Compatible with all CeramicSpeed OSPW Systems and fitted with handmade high-end CeramicSpeed bearings, the pulleys have been designed to be 10% lighter than the aluminium versions and are twice as durable. To ensure the lowest friction, all sets are fitted with coated CeramicSpeed bearings. The purpose of the 3D printed hollow Titanium Oversized Pulleys is to make use once again of the most innovative technology available perfected into a state-of-the-art product of the highest quality.
The OSPW Systems fitted with the 3D printed Titanium Oversized Pulleys will retail at €1,500 / $1,700.