CES: The smart cycling tech emerging in Las Vegas
Taking place in Las Vegas at present is the International Consumer Electronics Show, which beyond clever data delivery glasses and turbo trainers for kids, doesn't sound like it would be of much interest to the bike industry. The again, the bike world is increasingly slipping motors and gadgetry into the most surprisingly of places. Here CI.N rounds up some of the highlights we've spotted from afar thus far:
Coros: Bone conducting musical bike helmet!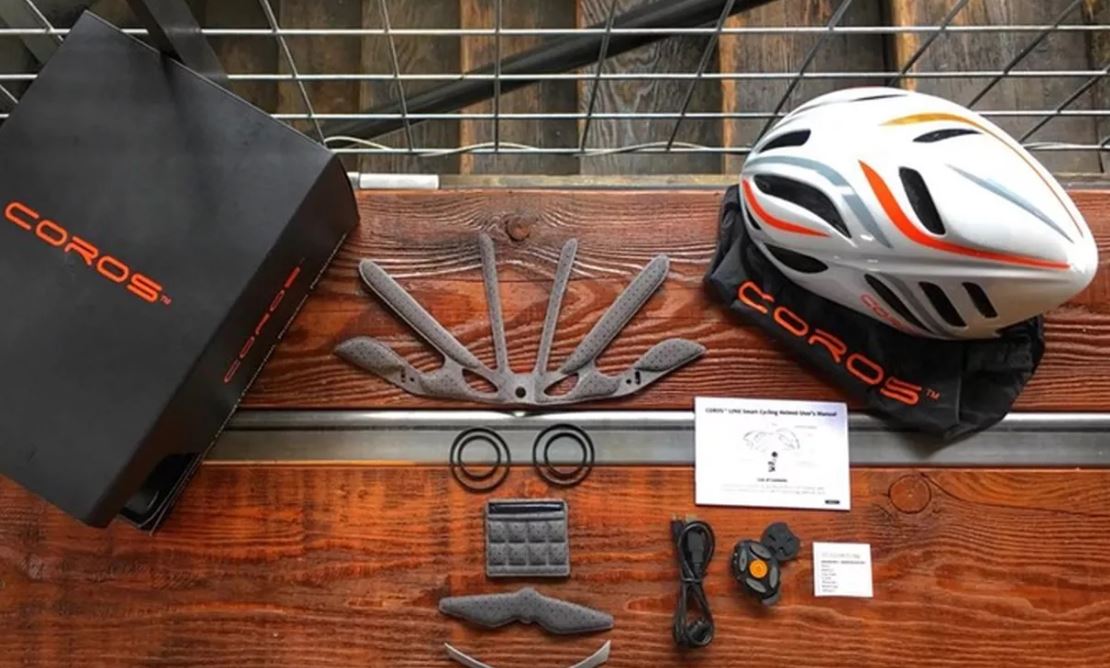 It has been demonstrated that cyclists with headphones in hear roughly the same as motorists on the roads, but that's not stopping brands from inventing clever ways to make cyclists putting the power down to Slayer safer.
Coros are a Seattle-based hardware firm with interests in the bike world and they've brought to CES the Linx helmet.
Retailing at $199, the USP of the Linx is that it uses bone conduction technology to bypass the eardrum entirely. With that in mind, the music streams via tiny vibrations in the cheekbones. You'll still hear it loud and clear, but you'll also hear much more traffic sound, says Coros.
The Linx is a three-part kit, with a remote for your handlebars allowing you to wirelessly flick songs, the accompanying mobile app and the helmet. The latter contains two of the bone speakers, as well as a microphone for those taking calls in the saddle. The battery and Bluetooth kit are stashed out of sight in rear of the helmet. Cyclists will get around 12 hours life per charge.
What's more, the mobile app can track the users fitness, plan routes and alert an emergency contact in the event of a fall.
LeEco: two 'smart bicycles'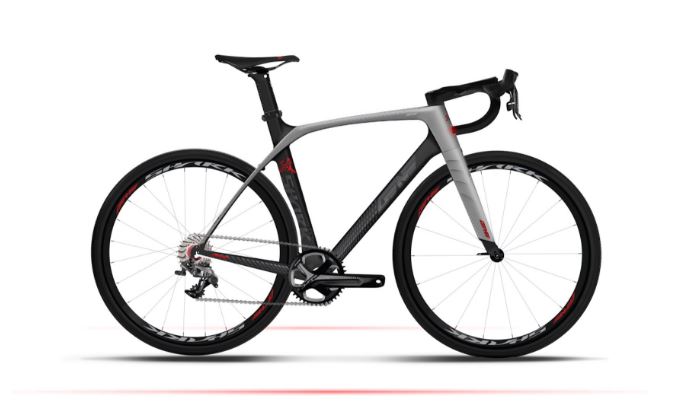 Found on booth #3315 is LeEco who are turning heads with two new smart bicycles – one for the road and another for the mountains.
Beginning with its North American launch in October, LeEco has quickly launched an integrated entertainment ecosystem consisting of next-generation smart phones, known as ecophones, and Ultra-HD smart televisions, known as ecotvs, that deliver a seamless content and services experience.
But now the firm has eyes for the cyclist of the future.
The LeEco Smart Road Bike, which has been recognized as a CES Innovation Honoree, features an aerodynamic Toray T700 carbon fiber frame, fork, seat post, handlebar and wheels, weighing in at a svelte 18.5 pounds. With an 11-speed one-by drivetrain, the bike uses a single chain ring up front and a wide-range cassette in back eliminating two-derailleur coordinated shifting. Other components include lightweight brake set with dual-pivot technology, paired with shift/brake levers, mounted to a strong and lightweight carbon fiber handlebar.
The tech element comes in the form of an Android-powered 'BikeOS' with touchscreen display that helps both navigation and performance.
Displayed on a 4-inch touchscreen that runs on a quad-core Snapdragon™ 410 processor and is powered by a 6000mAh rechargeable lithium-ion battery, the system provides turn-by-turn navigation tailored for bicycle riding from HERE Maps, online and offline music playback, walkie-talkie communication with other nearby compatible LeEco smart bikes, and ride logging. With the companion app, users can also review and share  rides with others.
For those who want to monitor health and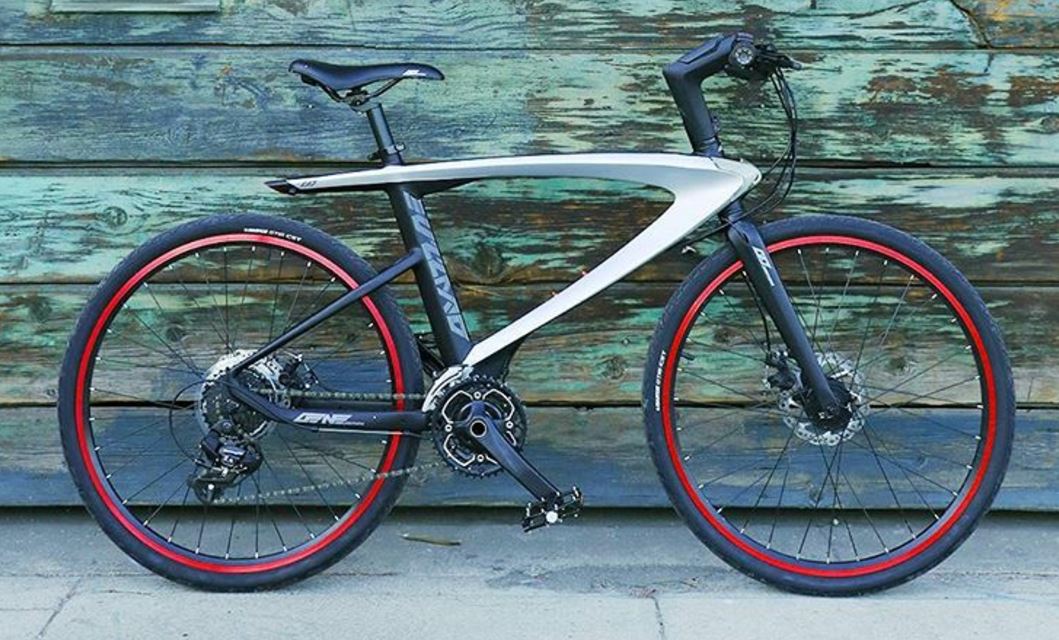 performance, the bikes feature a full suite of onboard sensors including GPS/GLONASS, compass, accelerometer, barometer, light level, wheel speed and crank speed, while also offering compatibility with third-party ANT+ heart rate and power sensors to help meet fitness goals.
Safety and security are always a concern, and the models offer automatic on-board lighting (front/sides), horn and security alarm. In fact, the bikes automatically notify its owner when the alarm is activated and tracks location via the mobile app. Additionally, the electronics in both models are water resistant to level IP54.
The LeEco Smart Mountain Bike features Toray T700 carbon fiber frame and handlebar, SR Suntour XCR Air front fork, and the popular 27.5"/650b diameter wheelset, weighing in at 26.9 pounds. The 11-speed one-by drivetrain model also utilizes a single chain ring crankset, quick and smooth rear derailleur, and a wide-range 11-42 tooth cassette. Other features include a sturdy hydraulic brake set.
The new smart bikes will be available in the U.S. in second quarter of 2017.
"CES is the international stage of innovation, and LeEco is here to showcase our open ecosystem of platforms, devices, software, content and applications that are defining the next-generation experience," said Richard Ren, President of LeEco North America. "Our disruptive business model is focused on creating a truly connected lifestyle for individuals and new opportunities for our partners."
SpeedX Unicorn

Back in December we briefly touched on what SpeedX might be up to with its latest round of investment – some $22 million.
CES has revealed more about the 'Unicorn', a road bike that has smashed through a $50,000 Kickstarter goal this week within two hours live. By the end of the day some $300,000+ had been raised to fund production.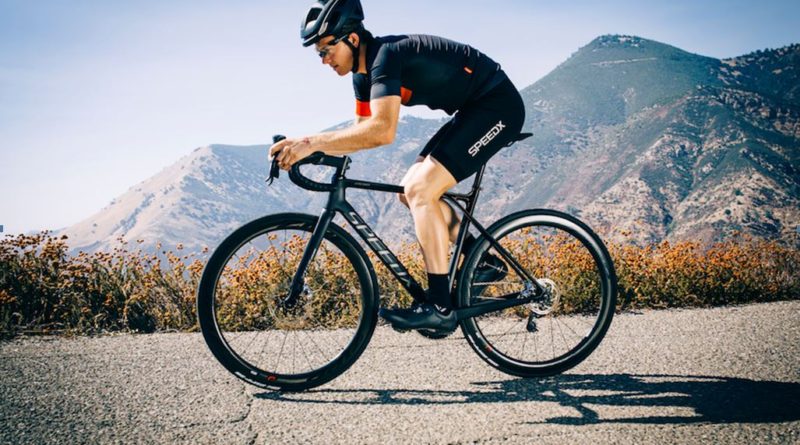 So, what's special about the Unicorn for tech heads?
Featuring a built-in power meter as standard, as well as integrating what the brand calls a Vibration Control System, the Unicorn checks both the performance and comfort boxes.
The powermeter comes built into the crank and is said to have a charge lasting 400 hours or 8,000km and feedback delivered at 99% accuracy. All of this data is transferred to a bar-integrated 2.2-inch touch screen computer, which will allow Android and iOS syncing.
The Vibration Control System is a three-part thing; offering flex at the seat tube, seat and in high stress areas. Overall weight for the frame is a featherlight 870 grams.
Production is now expected to begin by April with Kickstarter backers receiving their purchases soon after. At the present time backers can access the build for $3,299, while retail price will sit at $4,000 down the line. A Pro eTap model, set to ship in May, will cost $4,000 now and $5,100 at retail.