Charlie The Bikemonger going "on strike" bike ride in protest of Brexit business impact
UK bike industry personality and bike shop owner Charlie Hobbs is calling on the trade to "go on strike over Brexit", citing being "screwed over by the triggering of Article 50".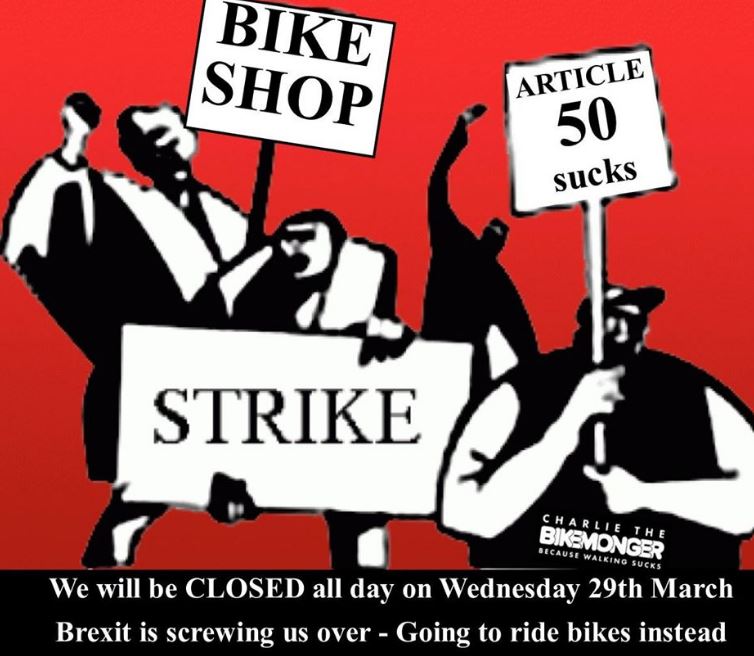 Hobbs said: "Next week Teresa May said she will trigger article 50, and the UK will hit the point of no return on Brexit, access to the EU market, and we my have an even crappier exchange rate.
"Well Brexit is screwing my business over, 20% price increases in a world where disposable income is getting squeezed… It's bad news for bike shops. So I'm going on strike. The shop will be closed all day on Wednesday, and I will be riding my bike."
Agree with Charlie? Let us know how has Brexit affected your business here.