Carving a niche: What's life like as a powermeter only specialist?
Throughout the second edition of the CyclingIndustry.News Trade Journal we've looked at a variety of approaches to bike retail, but none quite as specific as a powermeter only specialist. So what's life like as a both a retailer and reseller of data gathering training equipment and not much else? We ask CyclePowerMeters founder Bob Tobin…
So tell us a bit about the history of CyclePowermeters and how the idea to specialise in this niche came about?
I started cycling as a teenager in the late 80's having watched Greg LeMond win the Tour in 89. My degree was in Engineering, so my mindset has always been quite analytical. I read lots of books and info about training, aerodynamics and the like. In the late 1990s I became friends with Andy Coggan, who is now known as the 'godfather' of training by power. He literally wrote the book (with Hunter Allen) on training with power, and came up with the metrics and levels that everyone now uses to train. He had been loaned an SRM for a while and said they were great tools for training. So he persuaded me to buy one (even though he didn't actually own one himself!). It took me about a year to decide to do it as they cost so much money (£2,000 back then). That was in late 1999 and at the time I didn't know anyone else who had a powermeter, or really know what to do with it. So, like a number of similar minded people from all over the world we joined a 'training with power' group called Wattage (now a google group), to figure out the limitations of the devices themselves and how to use them best for training and other uses like measuring your aerodynamics.
In mid-2006 we decided to shut down our then family company and I was thinking about what to do next. I knew how useful powermeters were and I was convinced that everyone would be training that way eventually. So I started Cyclepowermeters to sell and crucially to rent out powermeters. I thought rental would be a good option as it would let people try out the technology and see what the gains were without a massive initial outlay.
What's the growth curve like in the powermeter world? 
We have sold more units every year since
we started. When Garmin Vector, Quarq Riken/Elsa and Stages launched in the same year in 2013 we took a major jump forwards in sales. So yes, the market is really moving forward, both in terms of innovations, new products and manufacturers coming to market and lowering prices. The competition and lower pricing, as well as the level of education of the average cyclist has got to the critical point now, with everyone on forums and at events talking about power.
The growth in cycling, especially the demographics of the people who are new to it, makes many new potential customers. The market is still growing, but I think the rate of growth has slowed.
Is your ambition for the business to become the industry's go to source for specialist powermeter product?
In a word, Yes. While powermeters are becoming more mainstream, there are still idiosyncrasies with almost all of them. This is where specialist help can be invaluable and save customers from wasting money on products that won't fit their bike. Then, in terms of ongoing support, its critical to have someone at the end of the phone who knows the products inside out and can look at your data to diagnose if you have a problem. Your major online box shifting retailers don't know their products well at all and can't help diagnose if there is a problem. A powermeter isn't like a tyre or a chain.
We are also a distributor for PowerTap and Quarq where we mainly sell to coaches who sell onto their clients.
How are you making CyclePowermeters stand out online?
We have recently launched a new website which will cater for both trade and retail customers. This gives us much more control of how the website looks and interacts with customers.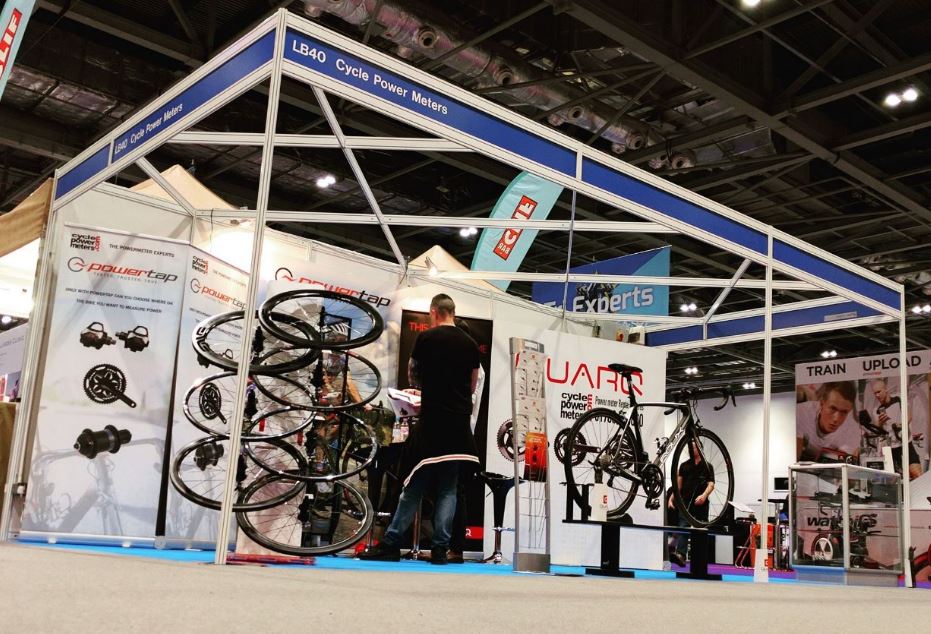 How are the staff trained to sell what is often a complex item?

We are still a fairly small company so it is very much on the job training.  All the people I have hired have been cyclists who already trained with power, so a major part of their learning curve was already there. The complexities of every system take some time to get through and there is a constant state of learning, as new firmware and new products add further complexities or potential incompatibilities.
You've a rental arm too – tell us what this offers the customer? 
The rental arm was a key part when starting out. I figured that lots of people would like to find out what they are going to get from a powermeter before they bought one, as they still cost a fair amount of money. It was also very helpful to coaches who wanted to coach by power, saying that you could rent one for, at the time, £50 a month, rather than committing to an £800 purchase. So for some people it is a try before you buy. For others, it is a long-term rental akin to a gym membership. They can keep the item for as long as they like, after the initial minimum period, or switch brands or models if they wanted to without any further cost. If it breaks we send them a replacement. We now hire PowerTap wheels and P1 pedals, and we have just launched a turbo trainer rental program for the new Cycleops Hammer and Magnus.
There's a coaching element to your business too. Who leads this, how are they qualified and how can customers take their training up a notch with this advice?
While Matt Clinton and I both coach people, it isn't through Cyclepowermeters and we don't offer or bundle this with sales – we deal with a lot coaches and coaching companies.
If someone asks generically who we would recommend we will push them in the direction of one of the coaches we know and deal with. We list over 40 of these coaches or coaching groups on our website. They are all qualified with British Cycling, The Association of British Cycling coaches and/or British Triathlon (with a few qualified in other countries).
It works two-fold.We recommend people to them and they recommend their clients come to us to buy powermeters.
We are adding more of these partners regularly and if there are any coaches out there who want to be listed just contact us. We feel that our clients will get more from their powermeter by working with a coach – even if that is just initially. The coach can be more effective because they can see if their client is doing exactly what they are supposed to be and if it is working.
How do you foresee the powermeter market evolving over time?
I think there are probably too many brands in the market now and as the level of growth slows down some of them will pull out. We now have (or have had), powermeters in pretty much every conceivable part of the bike possible – pedal, crank arm, spider, bottom bracket, chain, sprocket and rear hub. They are unlikely to get much lighter as doing so won't make much difference. Furthermore, they are probably as accurate as they are going to get, unless new measurement techniques come along. I can only conclude the level of development is likely to slow down and it's likely to focus on making them more reliable, introducing lower pricing and adding extra data (like the recently launched PowerTap P1 pedaling metrics)
Lower price seems to be the holy grail for this product – but given the potential for gain and the spend on other gear, is a powermeter a better investment than shaving weight, for example?
I guess I am liable to be somewhat biased in this, but I have the evidence to at least backup the claim that yes, a powermeter (used correctly) can make more of a difference to your performance than any other piece of equipment on your bike.
Training with it correctly can increase your threshold power significantly, and you can use it to choose the fastest equipment and hone your position. So, you are increasing the power that makes you go faster, and reducing some of the main elements that slow you down.
Can customers drop by the physical location to try a number of powermeter options if they're unsure where to start?
We do have callers by appointment (we don't have a retail outlet). We can talk them through the different options and have examples of most products here for people to look at.
Any plans for expansion or offshoots to the business planned in the future?
We are expanding the rental side of the business, for sure. We are also looking at some new high tech cycling products which are coming to market in the next year or so which are not powermeters.
If you've one piece of advice for a potential customer when it comes to powermeters – what would it be?
There is no best powermeter, just the best for your situation. Anyone who tells you any different is probably trying to sell you the only product they have available.
Both trade and consumers are invited to get in touch with cyclepowermeters.com. For the retailer, the firm can supply both Quarq and Powertap products at trade price.