CoreBike highlights: The parts and accessory picks
Part three of our CoreBike show round up focuses on some of the parts and accessory picks most likely to capture customer interest. Catch our pick of the most eye-catching bikes here and clothing here.
Knog 
Now found within the Silverfish portfolio, Knog illuminated one end of the Saltash distributor's booth with its modular PWR kits.
Having flown in Knog founder Hugo Davidson to talk retailers through the range first hand, we were told the bikepacker is one customer the brand foresees getting on well with the PWR gear.
Bringing together bike lights, a portable Bluetooth speaker, a headtorch and camping lantern, all using the same "PWR bank" as their battery source, the plug and play system allows the cyclist to quickly swap from a commute friendly lumen output to full on woods illumination in a simply twist. Available head units emit 450, 600, 1,000 or 1,850 lumens, delivered via a high quality eliptical beam. Meanwhile the system can charge your cycle computer using the power banks resources.
Sam Moore, head of marketing told CI.N: "Output is programmable via an app, your customer is saving money by only buying the components they need, you can easily mount to bottle cages, helmets and handlebars and you'll get a high level of longevity even on the highest outputs – what's not to like? For the dealer, it merchandises very well too."
Three battery capacities are available – 3,200, 5,000 and 10,000 mAh.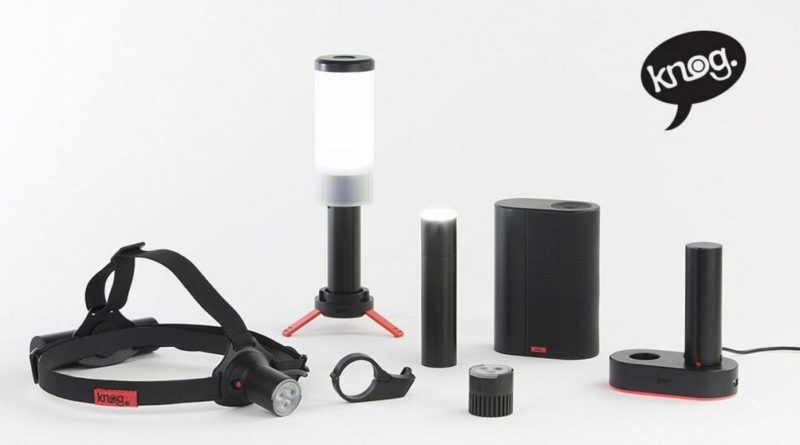 Vee Tyres
With gravel bikes emerging left, right and centre Vee has brought to fruition a tyre to perfectly complement Upgrade's Kinesis Tripster, among others.
The new Rail is built for speed, offering a sturdy central channel with low rolling resistance key to the tread pattern, while outer shoulders add stability in the corners and through thicker muck. At 120 threads per inch, the folding bead Rail is tubeless ready and comes in 700x40c only.
If you're looking for something oversized for the fatbike customer, look no further than the lead pictured 4-inch offering from Vee, as modeled by CI.N sales exec Logan.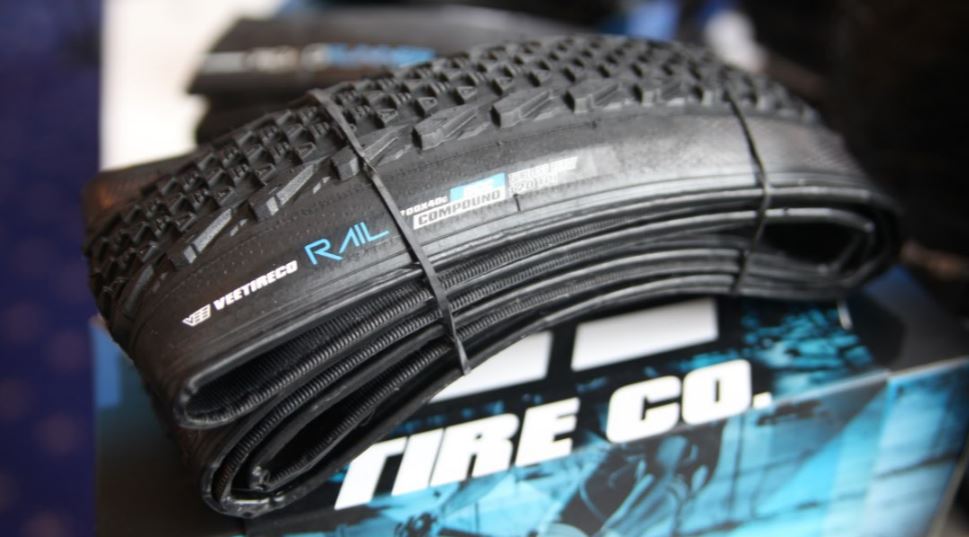 Hutchinson
The latest brand addition to Windwave's portfolio is the Hutchinson tyre line, for which dealers are now welcome to place orders.
Pioneers in the tubeless arena and with a few select lines to offer the road cyclist looking to ditch inner tubes completely, Windwave will carry stock a wide range of tyres starting at just £13 and spanning up to £59.
Still largely made in France, Windwave say they can be reactive to demand through the seasons and will initially offer dealers a space conscious slat wall POS.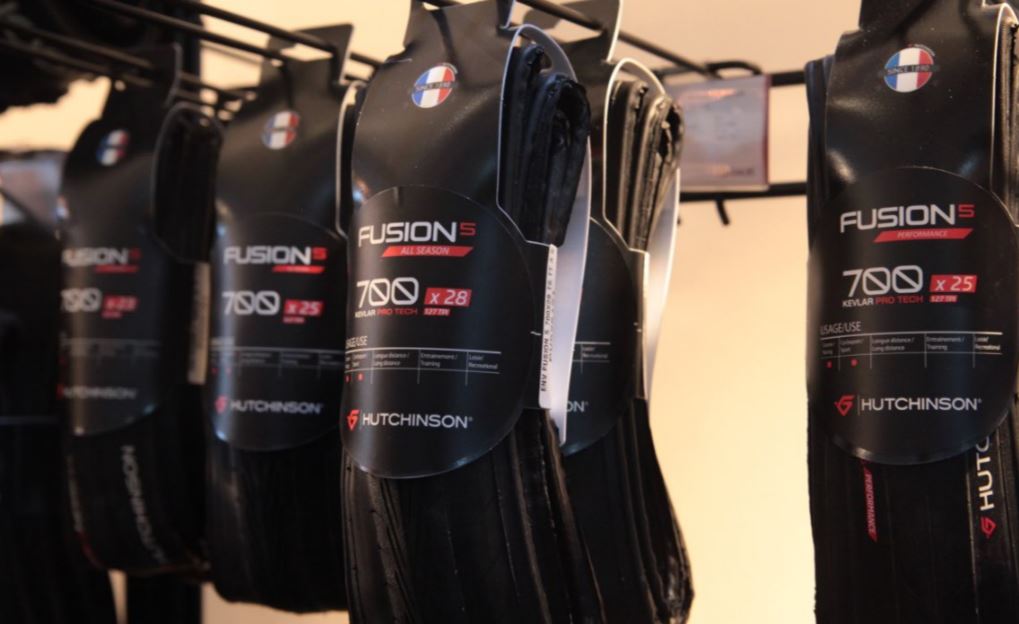 Crankalicious
Another brand debut, this time over in the i-ride stable is premium bike care label Crankalicious.
Launched in August 2016, Crankalicious goods are made by hand and packaged both as individual sale items and as care kits for the premium-end bike owner.
The brand offers sample gift boxes – each containing 7 of key products; The Classics (the more commonly used range), or Special Stages (the more specialist elements of the range).
Stock will be with i-ride by February.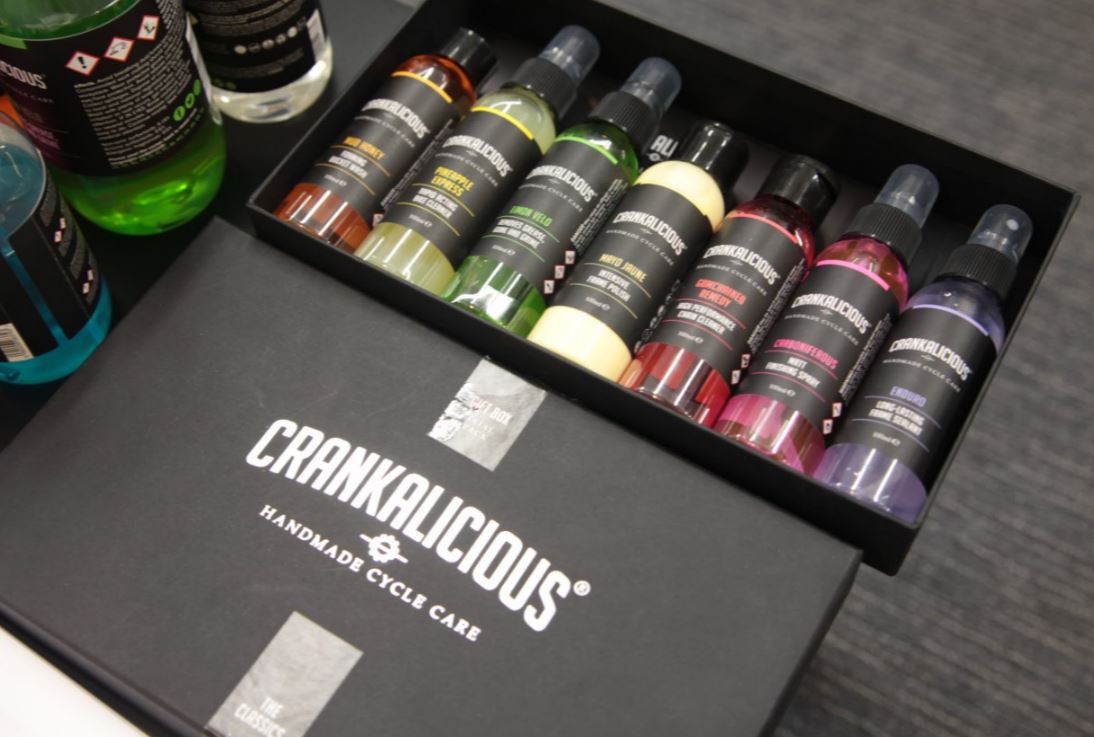 Hope carbon and Oval rings
While Hope's lusted after HB.211 £8,500 complete will be limited to just four frames per week, the bars are thankfully coming out of the mold a little faster at four per day.
Available from Spring 2017, the carbon bar came about as a result of Hope first exploring an aluminium bar, a project that the firm ultimately realised would be difficult to carry out domestically.
Hope's take on the mountain bike bar offers a thick area around the centre of the bar that tapers thinner toward where levers clamp.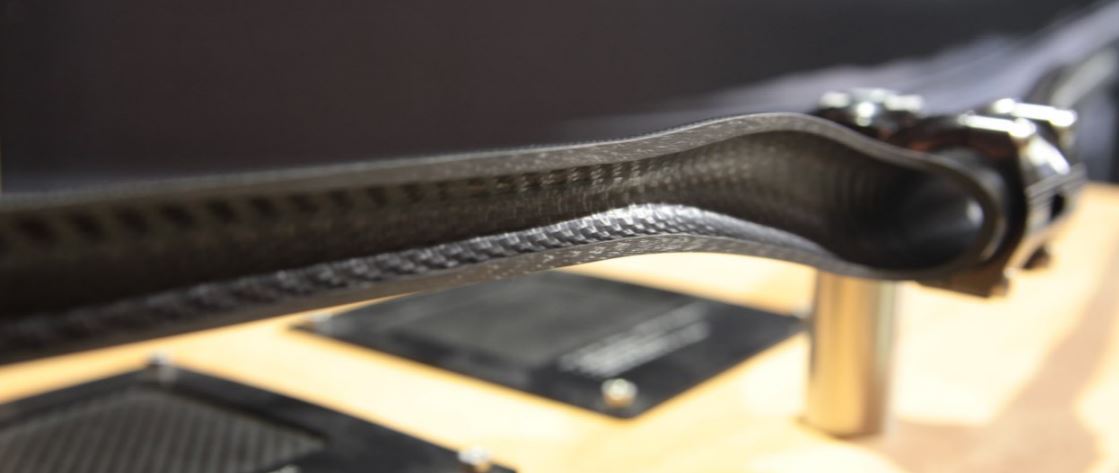 Also worth a mention is a a widening of the available cassette range now coming out of Hope's factory. In addition to the 10-40 and 10-44 ranges, the firm will now also offer a 10-48 range.
Also pictured are Hope's take on the oval chainring, designed with 12% ovality. The firm has reduced the price of its standard retainer rings from £45 down to £40 and the spiderless rings from £55 to £50.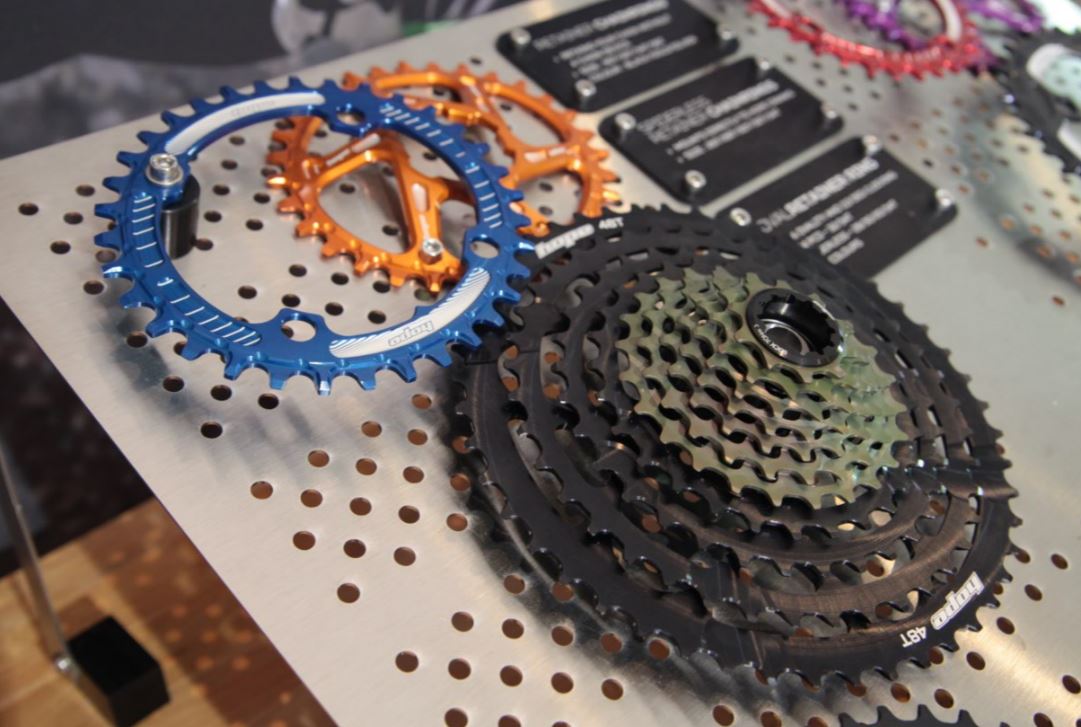 Feedback Sports tooling
On the back of industry requests workstand experts Feedback Sports has entered the professional bike tools market.
Landing with distributors early this year, Feedback's debut is said to cover 95% of day-to-day maintenance tasks faced by the workshop, barring brand specific specialist tools. Individual tools begin at £7.00 with complete kits beginning at £160.00.
Used, abused and refined over two years by everyone from local bike shops through to Pro Tour Teams, Feedback's entry product utilises best-in-class forging and CNC machining to build in longevity, as well as chrome coating for a high quality finish.
The Team Edition tool kit (pictured) is designed to hang from the back of any Feedback Sports workstand for easy and convenient access to tools. It will also hang on the back of a headrest likely making it a popular option for race team cars.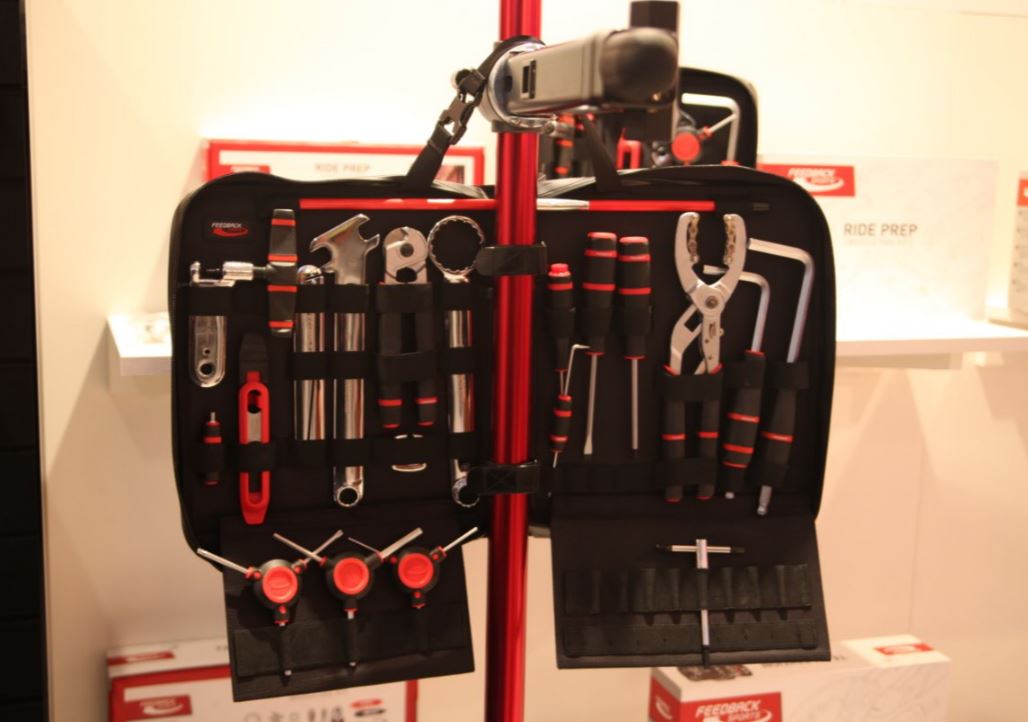 HT pedals 
Two new additions were introduced to the trade at Core from HT. Pictured here is the D1, which offers an asymmetric design – flat on one side, clipless on the other. Retailing at £109.99 and tipping the scales at 338 grams, the pedal comes with two sets of cleats in the box, as well as a tool to help the customer get set up.
Next up from HT is the PA03A, a £34.99 glass reinforced nylon pedal targeted at those on a budget, or simply those that prefer the often grippier feel of a plastic pedal. Measuring 105mm wide and 107mm long, there's plenty of space to get comfortable and in control too.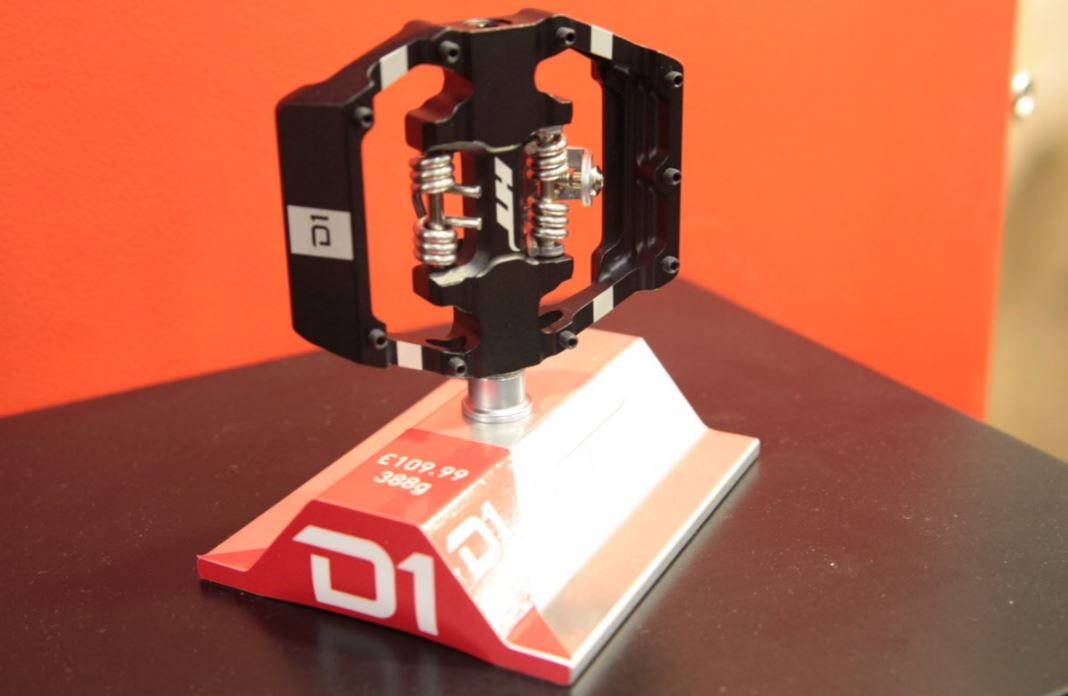 Schwalbe
Schwalbe flagged two tyres in particular for the dealer's attention; the Marathon GT at £35 and the 365 version at £37.
The Marathon GT is said to be best suited to the urban commuter, offering the best of both features from the brand's Greenguard and Marathon Plus tyres.
"It's more compliant than the Plus, but with less puncture protection sacrifice," said Schwalbe's Tim Ward.
The 365 is pitched as best-suited to winter and occasional off road use. Built around a compound designed for colder weather, Ward recommends it for commuters with a mixed route.
Elsewhere the firm has expanded the size options available on selected lines, with the Nobby Nic and Rocket Ron now available in a 2.6″ width. For 2017 we were told of a 2.8 "gravel-suited" 27.5 tyre in the pipeline.