CoreBike: The bike highlights
Core Bike has now wrapped for another year, drawing what on the face of it seemed to be a stable number of bike dealers to the Midlands.
Having walked the isles over the past two days, we've compiled this round up of some of the bike highlights making a case for space on your shop floor:
DMR's Sled
Whisper's of a full suspension rig inspired by the Bolt, but with with enhanced capabilities have long been circulating and Core proved to be the best fit for the new Sled's debut.
The first frames landed on the Wednesday prior to the show, so Upgrade scrambled to have the complete build – a pairing of its own DMR wheelset with SRAM suspension – ready for opening. At £3,500 for the complete, it looks to be worth the wait, especially given the expertise that's been drawn on in settling the design and spec. Leaning on knowledge from Sotto Design's David Earle, who has been previously instrumental in suspension designs like the VPP, DMR has benefited from outside expertise in kinematics, as well as data gathered from Upgrade's interest in the Shockwiz Kickstarter, which has since been acquired by SRAM.
Offering 160mm of travel, clearance for a 2.4″ tyre, internal routing and a custom tuning of the Rock Shox Monarch RT3 Debonair shock, DMR have built a bike which begs to descend in style.
Upgrade say that this is a "long-term" bike like the Bolt and with that in mind it's built sensibly. You'll find a collet style main pivot supporting the suspension, a 73mm threaded BSA BB and integral welded front and rear triangles driving stiff and responsive feedback through the chassis.
Frame and shock kits will come in at £1,599 and be ready to ship by the end of February.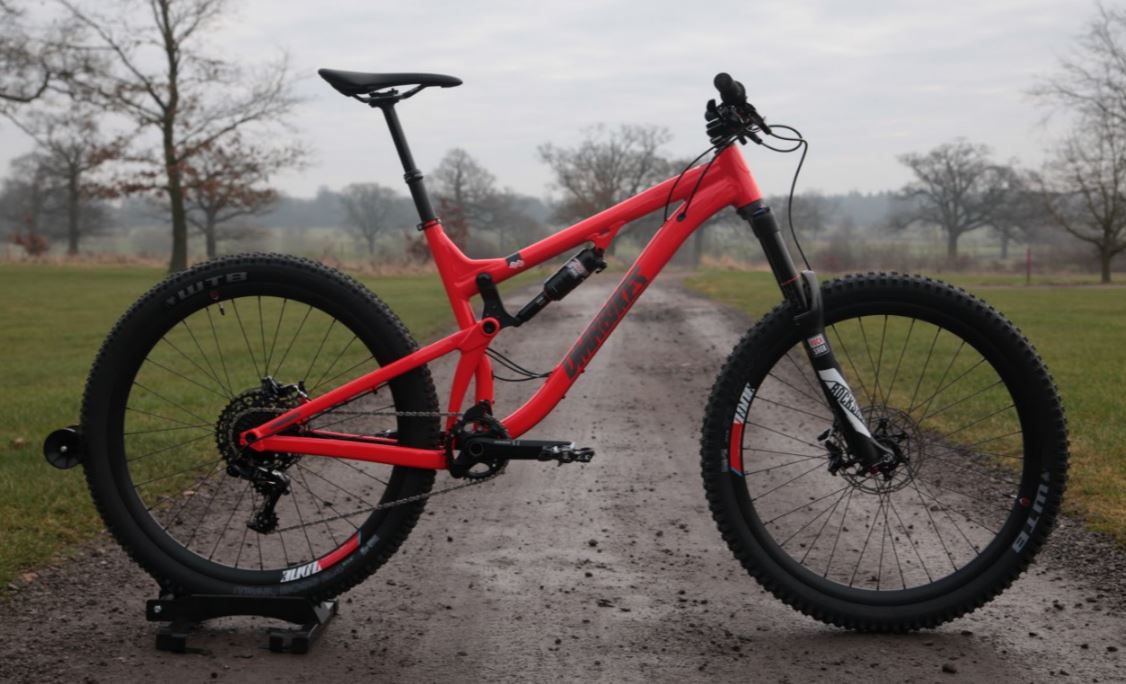 Cuda
Moore Large has been very deliberate in the expansion and overhaul of the Cuda portfolio and that investment continues with the new full suspension Impact.
"We've got the biggest all round range for kids now," said the distributor. "There's everything from balance bikes all the way through to a premium spec entry into more serious off road riding."
In stock from Spring, the £750 Impact is carefully considered in its spec, with the trend for a larger bar trickling down to the kid's product here. Elsewhere you'll note reduced size cranks and lever reach, among other tweaks, to better tailor the build to a younger audience.
Notably, Cuda's prices are now reflecting an improved level of overall build, with the 16″ premium category entry coming in at £230, but built with longevity in mind.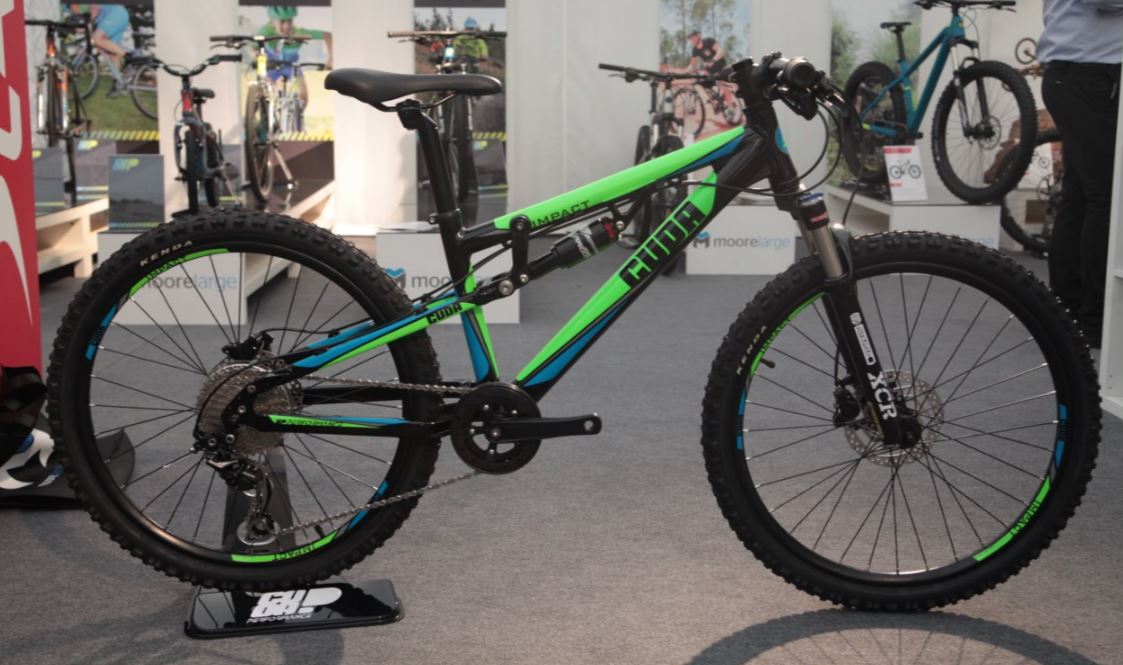 Forme
"Adam Biggs had unfinished business with Forme and we're glad to have him back helping us develop and position the brand as an excellent shop floor alternative for the UK bike shop," said Moore Large director Dale Smith.
Bringing Forme founder Biggs back on board is strategic as the brand begins to drive home its "made for the UK customer" message across its six categories.
"We sat down last year to nail our USP," said Smith. "and while we accept there are many things it'll be difficult to compete on, ensuring our bikes meet the very specific demands of the UK rider is one area we can make an impact. There's attention to detail across the board and we're introducing services like Fit and Collect on the newly launched formebikes.co.uk to benefit our partner stores."
Though there are standout models on premium road emerging, the talk largely centred on the brand's emergence in the electric bike arena.
Hitting various price points, including the crucial Cycle to Work scheme bracket, there's both Bafang and Bosch motor-driven builds available, starting at £1,000 and £1,800, respectively.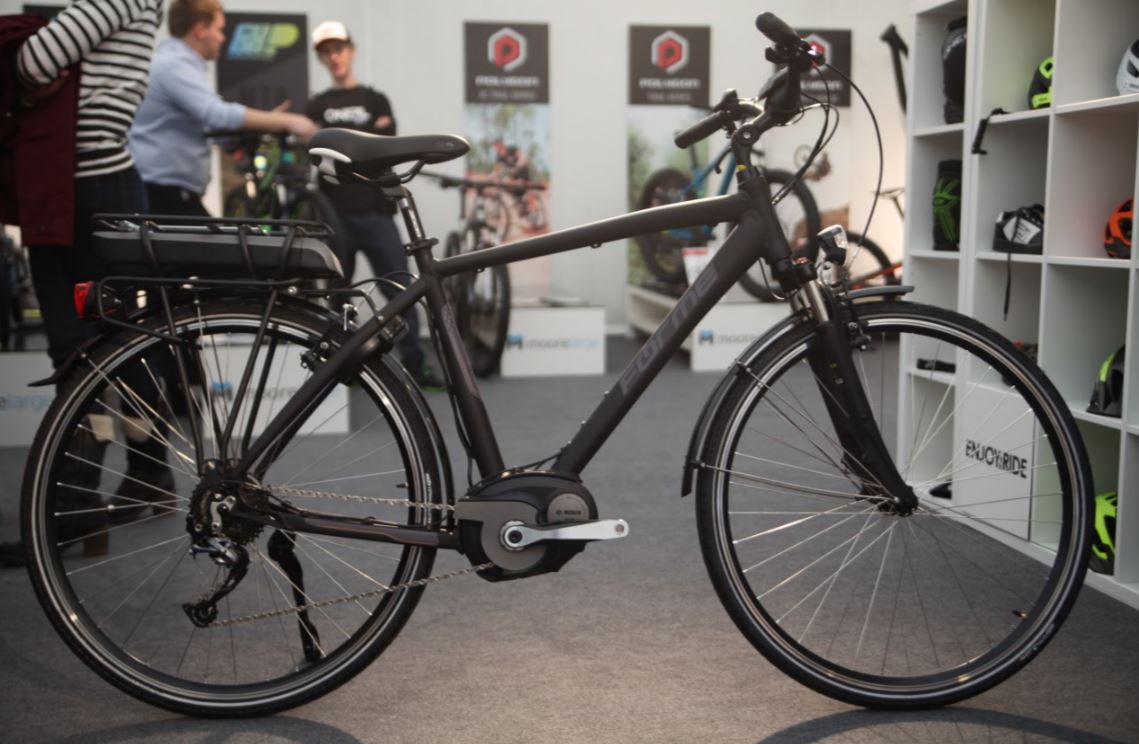 EBCO
Another to drive home its all-round appeal, EBCO has stepped into own-brand e-hardtails at £2,499 and £2,999.
The price difference differs largely due to the spec of motor, with the higher price point benefitting from the CX upgrade, as well as Rock Shox suspension. The lower spec model does however offer remote lockout, so both builds present a good case for your customer's consideration. Both hide cabling well within the hydroformed tubing.
Having introduced Pulse as a price point driven alternative for the UK consumer, Paul Stanforth did warn, like many, that price increases averaging at 10% have affected the business, with the folding model slipping out of the Cycle to Work bracket up to £1,099. The entry build, for which EBCO expects strong sales on the back of excellent spec for the money, raises from £799 to £899.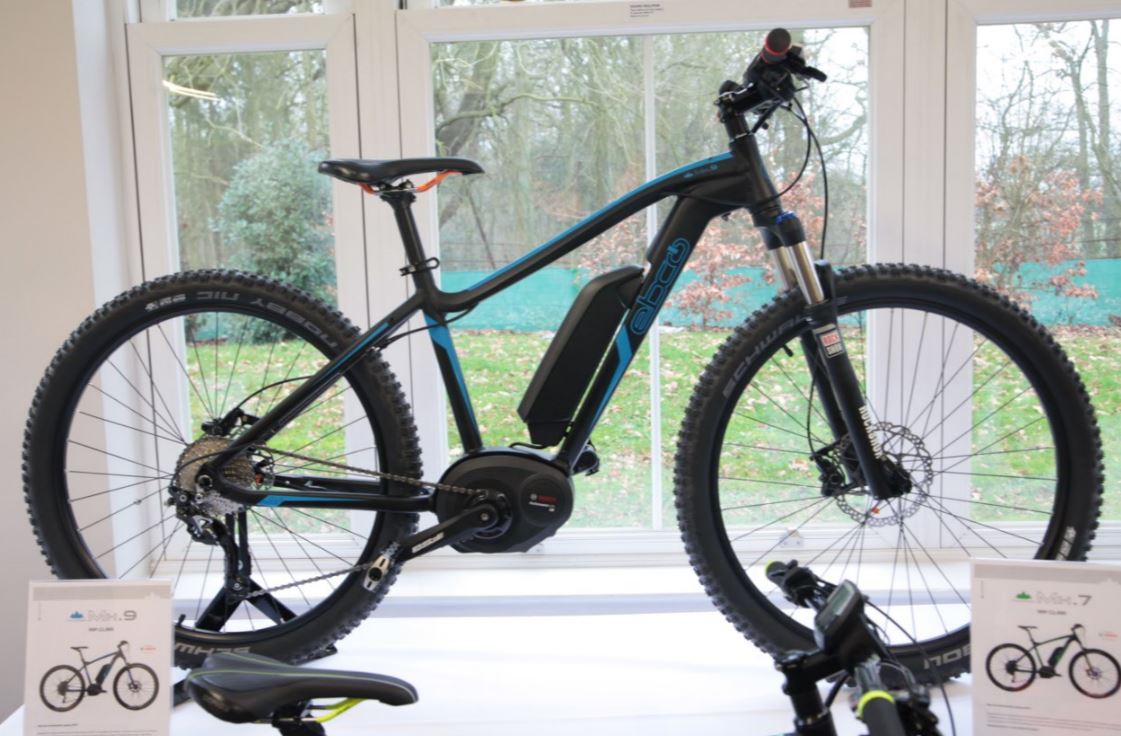 NS Rag+
Gravel bikes are trending toward ever more versatility and NS Bikes' new Rag+ is bang on trend with capability to house a 27.5″ 2.2 tyre, should your customer want to further expand upon what is already a capable bike.
Featuring SRAM's new 1x Apex drivetrain, a Gravel+ carbon fork, as well as thru axles for a responsive feel, the RAG+ is a strong contender for the adventurous customer. The production version will come specced with various mounts for guards and gear.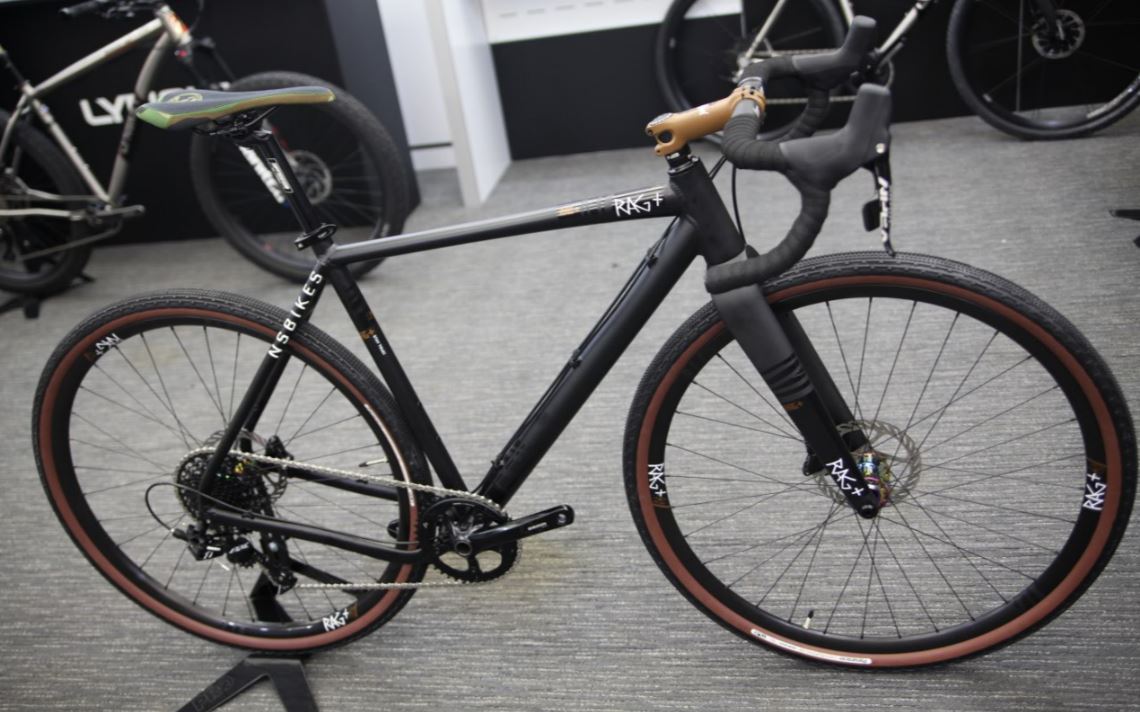 Hope
Admittedly you won't see many of these on the trail with just four frames able to be produced per day by the Barnoldswick firm.
But despite the £8,500 estimated price tag, these are already in demand. You'll only be able to lay your hands on a complete build much thanks to Hope's shunning of standardisation, the flipside of which means you get a fully UK made Hope-spec bike.
"We've invested £1 million in machinery in the past 3 months," said Hope's Alan Weatherill. This will enable Hope to "up its production efficiencies and begin to churn out larger quantities on the carbon front. For the time being though, get your orders in now if you want early stock of Hope's carbon goods.