Cube's 2020 highlights: cargo hybrids, larger batteries and improved motors
Cube will today lift the lid on its 2020 bicycle and electric bike ranges, including the brand's first speed pedelec.
Three new touring and town bikes
One of these, the Kathmandu Hybrid 45 625, is Cube's bet on an emerging market for faster electric bikes for longer distances. Equipped with the new Bosch CX motor and the larger PowerTube 625 this touring bike gives pedal assistance up to 45 km/h and equipped with the new XT/SLX 1×12 powertrain from Shimano, your customer can climb the steepest hills with or without assistance.
In addition to the speed pedelec, Cube also introduces its Cargo Hybrid and Compact Hybrid, two bikes that are ideal for city life. A stylish, adaptable and rugged load-lugging Bosch e-bike, the Cargo Hybrid combines reliability and ease of use with the ability to transport things, or even kids, around.
On trend for smaller haulers, Cube also introduces the Compact Hybrid; built small and practical. A one-size-fits-all frame and compact 20 inch wheels mean it doesn't take up much room but adapts easily to any rider thanks to easily adjustable handlebar and saddle positions.
Road
Cube has gone all in on a revamp of the 2020 road line up. The flagship with the most innovation is the CUBE Litening C: 68X. The bike has undergone a rework and is now as aerodynamic as can be. The chassis is now a seamless structure that integrates fork, stem, bar and seat post into a frame that's reduced drag by 30%.
For the gravel racers, the CUBE Nuroad Race is the catalogue stand out. Featuring Shimano's new gravel-friendly GRX 2×11 transmission and hydraulic disc brakes, Cube combined all the best qualities of the Attain and Cross Race series.
Mountain Bikes and E-MTB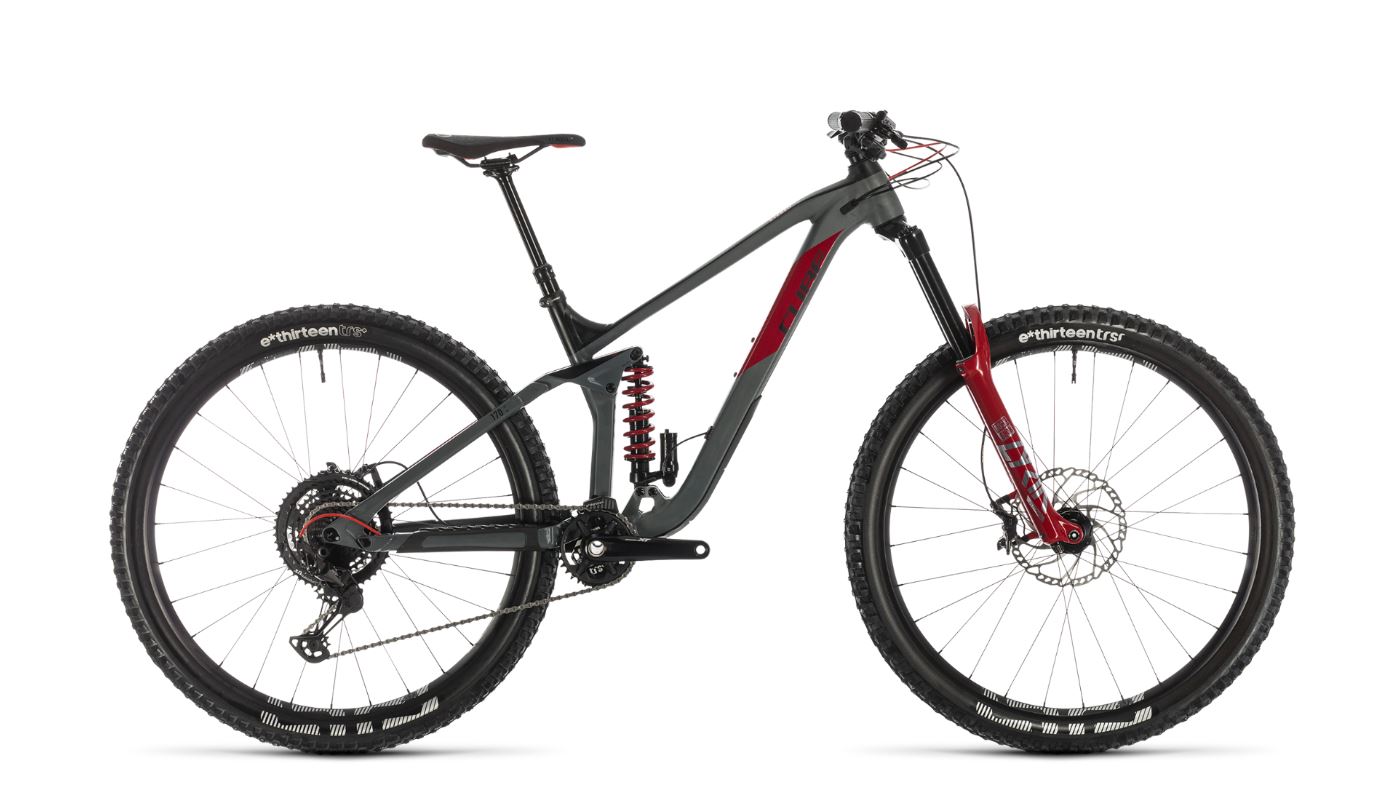 Building on some considerable success in its pedal and electric-powered MTB segment, Cube has included the Elite C: 68X and the Stereo 170 (shown right) in its mountain bike range.
Built with 170mm of suspension, the Stereo 170 is a modern take on a do it all, boundary blurring big mountain bike. The old Elite was already stiff, light, comfortable and agile, but the new iteration is 15% lighter, designed with even greater comfort in mind.
The e-Bikes from Cube have also undergone a metamorphosis. This year, Cube uses the latest Bosch CX motors and a larger battery, the Bosch PowerTube 625. The engine is even more compact and light for the best performance. Based around the new Modular Battery System, the new frames are even sleeker, more practical and better handling.
Today's launches join the Cube Cross Race revealed earlier in summer.