CyclingIndustry.News becomes media partner to Cycling Industries Europe
CyclingIndustry.News has become a media partner of Cycling Industries Europe, the cycling industries lobby voice in Europe, representing leading companies from bicycle and parts makers to urban logistics and cargo bikes to bike sharing and innovative tech start-ups.
Cycling Industries Europe acts on behalf of the European bicycle industry to build a case for change on the streets, where cycling is seen as a sustainable transport mode, valuable contributor to tourism and the economy, both directly and indirectly. The organisation's voice speaks directly to decision makers in the EU whose guidance has a broad reach affecting national policy direction.
CyclingIndustry.News editor Mark Sutton commented on the partnership: "
"I have long been a fan of CIE's predecessor, the ECF Cycling Industry Club. But seeing the way the independent Cycling Industries Europe has been able to gather the bicycle industry's often fragmented thoughts and channel the collective voice of our trade directly to where it needs to be heard in the governments of Europe has been seriously impressive. It is more important than ever that the bicycle industry seizes the opportunity of a generation to lobby authorities to bring about active travel through safe and inviting conditions on the ground. My hope is that our partnership will raise this effort with more in the UK bicycle business who may wish to throw their weight behind an effort that will benefit the entire industry, and the planet, if successful."
Cycling Industries Europe Policy Director Lauha Fried, added: "We are thrilled to have CyclingIndustry.News as our new media partner. Our joint goal is to grow cycling in Europe, as well as in the UK, and we want to accelerate the mode shift from car-centric to cycling led mobility. Through the advocacy of CIE and our allies we make sure governments at every level know why they should invest in cycling and have positive cycling policies. We influence policymakers and ensure that the sector is well represented in national and EU policies and measures, and secures sufficient national and EU investment across the continent."
Future editions of CyclingIndustry.News Trade Journal will now carry regular insight into CIE's working groups. It is these working groups that provide the tools for members to better understand the direction of the market and for policy makers to understand the opportunity that lay ahead.
These expert groups carry out detailed work on behalf of a variety of segments of the industry, pooling insight, data and lobbying efforts attached to topics such as:
Bike sharing
The potential of the Cargo bike to change logistics and business
Progressing innovation and SME business
Market intelligence
Developing the bike industry's CSR and sustainability work
Connected Cycling and ITS
CyclingIndustry.News will further provide a platform for UK bike businesses to participate in the conversations put forwards by CIE in the form of webinars and other industry dialogue.
Going live later today, CIE will host a webinar that will formally launch the growth, sustainability and impact working group's work. During this session, for which you can register here, CIE will release the never before seen results of its Business Impact Survey that detail how the European bicycle industry has reacted to what it describes as the Covid recession.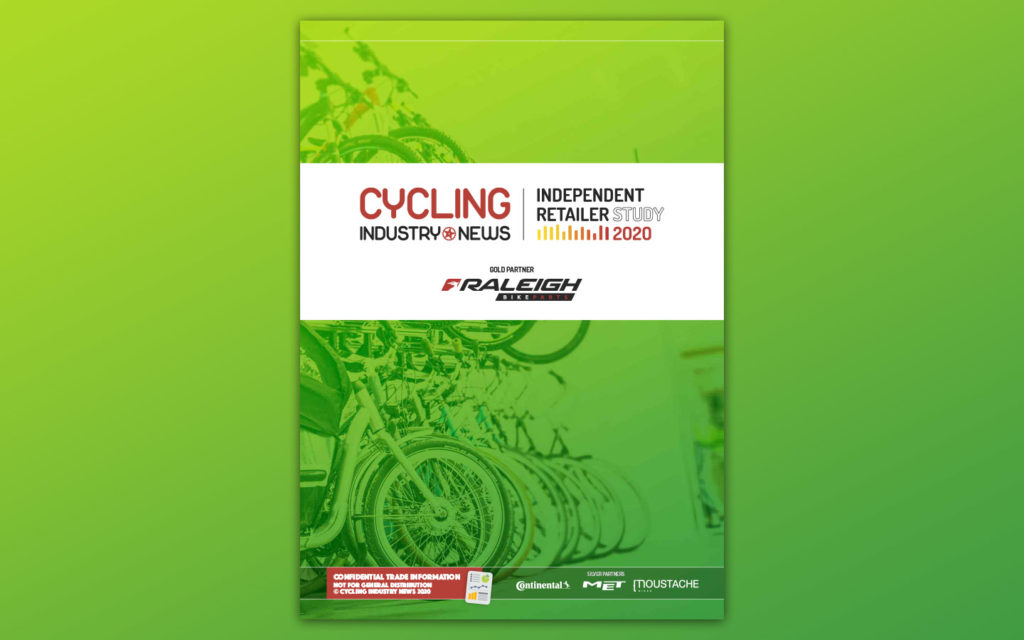 Given CIE's role as a hub for European data collection on behalf of the industry and advocacy groups, a further benefit of the partnership will see members of the organisation benefit from an exclusive discount on CyclingIndustry.News' third UK Retail Channel Study.
This UK market data details the current mood of the UK's bike shops, where they are likely to invest or divest in the future, which brands are succeeding in the market, as well as what factors weigh on a retailer's decision to choose, or cease working with a supplier. The 43-page report will be offered to CIE members at a 50% discount for the remainder of 2020. Members wishing to purchase may contact CIE to express an interest. Likewise, the study is available to non-members directly from CyclingIndustry.News. To enquire about purchasing the data, email us here.
To enquire about becoming a Cycling Industries Europe member, contact policy director Lauha Fried.