Dahon debuts "narrow folding" bike line, said to measure just 15cm across
Dahon has taken a new approach to folding bikes, introducing what it refers to as Nuwave, or Narrow Folding, technology; a bid to cater for those who would prefer a narrow and compact bike rather than a traditional folded design.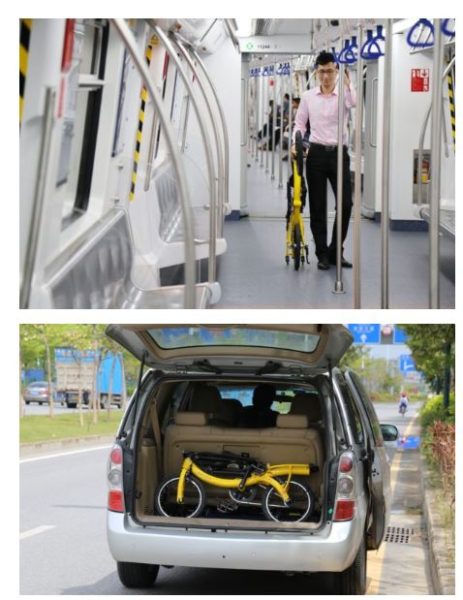 Introducing five new bikes in Beijing last week, Dr. David Hon appeared on stage in full magician's costume before unveiling a slim 16″-wheel bike from one of a handful of slots in a 2m storage unit. The "magic trick" was designed to emphasise how the bike will fit into slim spaces.
Five bikes ranging from 10" scooter to a 26" MTB were presented, all using the same Nuwave technology. According to Dahon, the technology addresses the three most appendicular features of any bike, namely, the handlebar system, the seat system and the pedal/crank system.
Nuwave technology is applicable across all single-track vehicles of any wheel size, including electric, to achieve a slim width of only 15cm. As a result, Dahon say the builds are much easier to store and transport than regular folding bikes, and more importantly, without sacrificing any of the stiffness/strength so important for safety and riding efficiency.
None of the new builds carry a frame hinge; instead each bike either removes of rotates parts out of the way. The pedals, for example, are either removable or twisted 90° out of the way, in two different versions. In both versions, the resulting width-saving is up to 5cm, versus standard foldable pedals, on each side. Furthermore, in the twist style, consumers can choose their own pedal type.
Speaking at the press gathering, Dr. Hon said: "We will offer whole bikes, frames, or even technology licenses, depending on needs. Time is running out. We believe in sharing for a greener world."