CyclingIndustry.News expands with global team of writers and researchers
CyclingIndustry.News is thrilled to announce a heavily bolstered team of contributing writers as we head into 2018.
Among those now to feature among our regular writers we've industry figureheads from key associations, a former president of Giant, former editor's of industry publications and award winning researchers.
On adding depth to the content that you'll enjoy on CyclingIndustry.News going forwards, Editor Mark Sutton offered: "In the 20 or so months since our launch into the market, CI.N has grown exponentially and taken us a little by surprise. The last email I answered was from a bike shop subscribing to our Journal in Croatia and the next in line is a dealer in the USA; it has astonished us just how quickly the global bicycle business has embraced our take on what B2B media should offer. It's become a snowball on which it's been harder to remain on top, so i'm thrilled to be in a position to significantly enhance the plethora of regular contributors for the future. This is a global business and one that we look forward to further exploring for examples of best practice in bike retail, sales trends and industry data."
Our regulars going forward include:
Charlie Hobbs, AKA Charlie the Bikemonger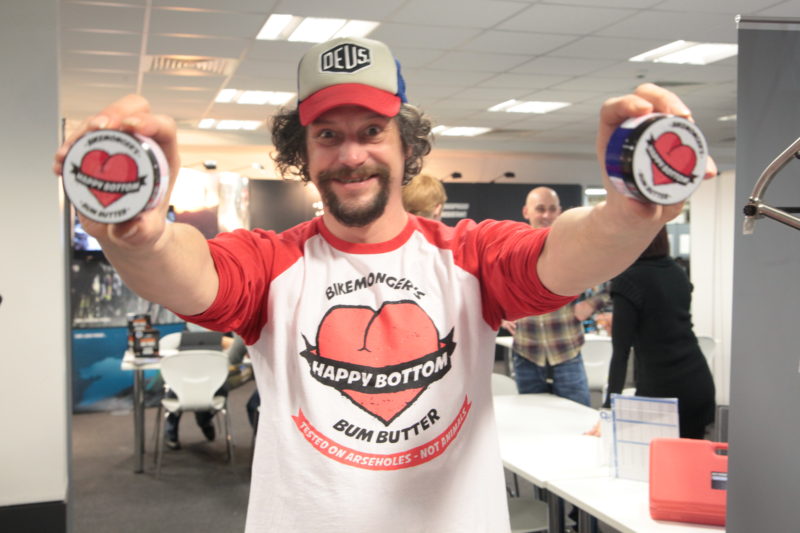 Charlie is a die-hard cyclist located on the south coast in Dorset (UK), however people seem to think he came from Kent. "I hear them mutter it under their breath when I cycle past," he says.
In his twenties he failed to get a job in the bike world, so learned his trade in the world of advertising and marketing. Once all bridges were burned he started Bikemonger Ltd with £500 and an eBay shop. It's now a thriving online and real world bike shop, with events such as The Dorset Gravel Dash 100. Charlie also writes for Singletrack World and several local publications covering food and surfing.
Chris Keller Jackson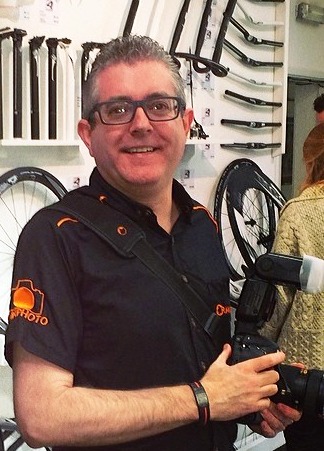 Starting life as a technical engineer, Chris has always had a passion for bikes, product testing, technical authoring and product development. He's been in the cycling industry since 2000, working as a Freelance Journalist and Photographer at world class racing events, consumer and trade events, factory visits and product launches around the world. Working out of a Manchester base, Chris has worked with some of the biggest names in the industry, he's also had four successful photographic galleries and twice been nominated as Cycling Photographer of the Year.
www.crankphoto.co.uk
Colin Rees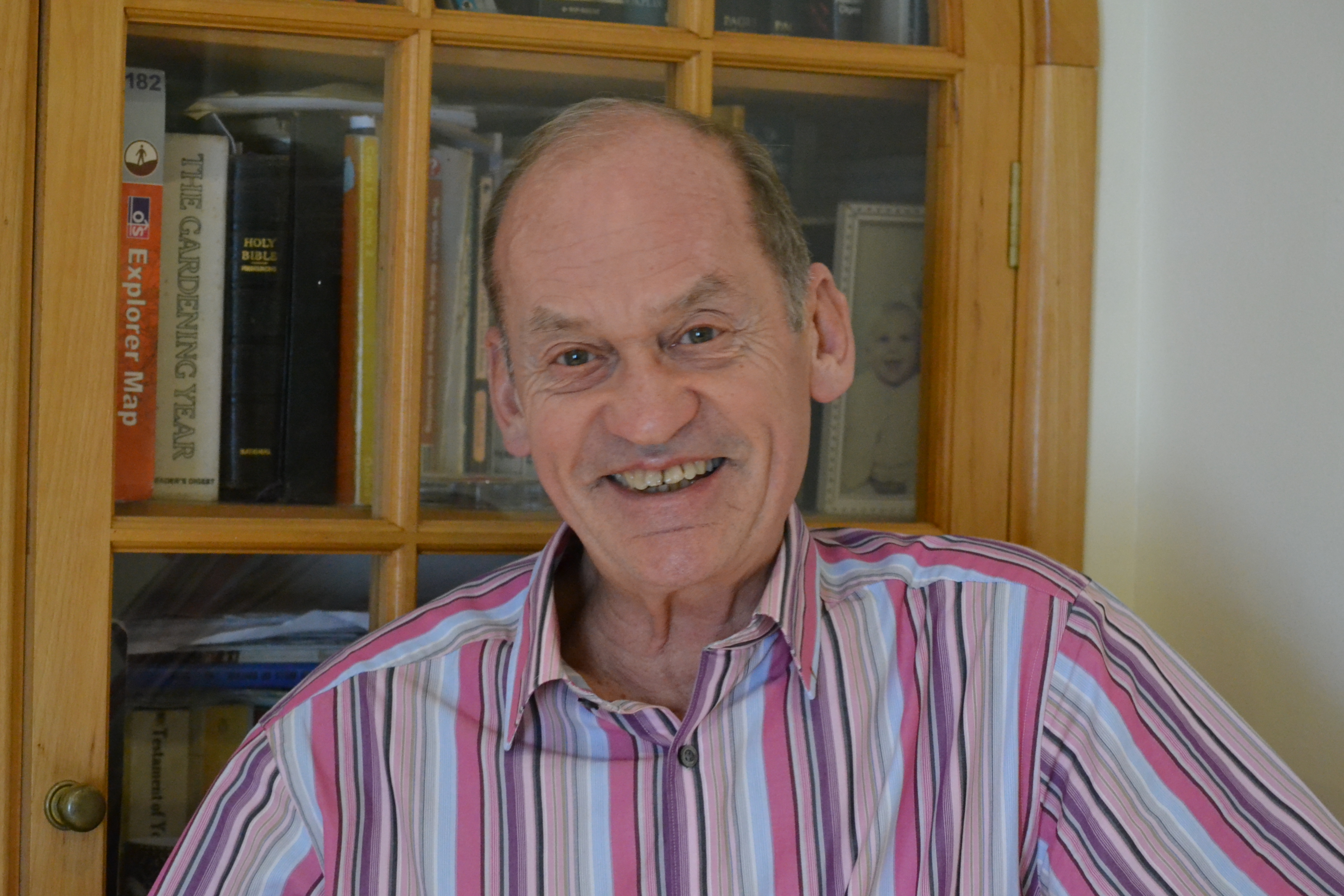 A veteran of the cycle trade, Colin Rees has over the years delivered sales training for the likes of Madison, Raleigh and Giant's staff, as well as countless bike shops up and down the country. Operating under the Quest Consultants banner, Rees is available to bike shops requiring a reinvention or to those simply looking to better their bottom line.
If you enjoy Colin's articles and think that his services could benefit your store, you can make contact here.
www.colinrees7.wordpress.com
Duncan Moore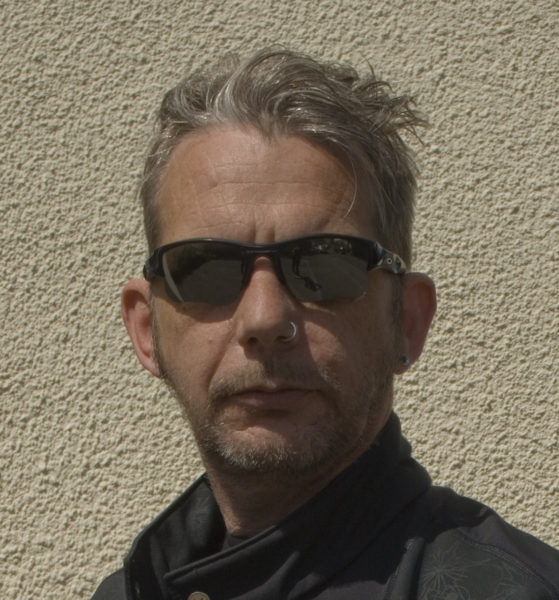 Instead of adapting to graduate life, Moore took a job in London cycle store On Your Bike. Despite numerous attempts to join the real world since and get a proper job, he keeps getting drawn back into the bicycle trade. Over the years he has worked for Evans, Halfords, and numerous IDBs moving from shop floor to workshop and on to management.
By the late '90s, he then made the move into journalism starting with freelance contributions to Cycling Today. His writing credits now include Singletrack, Grit.CX, Road.cc, RoadCyclingUK.com, CycleTechReview.com and more, including taking on the role of launch editor of the short-lived industry title Cycle-Trade.
As if that wasn't enough, he's even ventured into the murky world of online retailing as one of the partners behind Sorted Cycles at the turn of the century. There he was responsible for introducing the Niner brand to the UK, helping to kickstart the 29in wheel trend for MTBs.
Ed Benjamin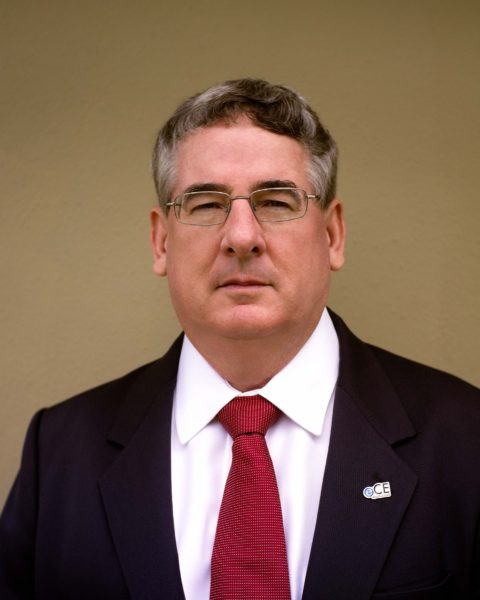 Edward Benjamin is the Senior Managing Director of eCycleElectric Consultants, and Chairman of the Light Electric Vehicle Association.
He has worked in the bicycle industry his entire career, working as a teenager assembling bikes, later owning bicycle stores, working as a trade association official, and focusing on electric bicycles in 1996.
Since '96, he has worked to promote and facilitate the business to the business relationships and commerce of building and selling electric bicycles, worldwide.
His 21 years in this business, combined with extensive travel and writing, has resulted in a wide network and many lessons learned working for a wide array of clients that have ranged from tiny start-ups to the largest companies in the bicycle and auto business.
He has worked for Asian companies, as well as for Western companies, from about 25 different nations.  He has helped establish sourcing, distribution, and with product development.
The LEVA studies world markets, and offers electric bike service training to technicians in the USA, as well as in cooperation with the PBMA (Professional Bicycle Mechanics Association).
Ed is contactable here.
www.LEVAssociation.com
www.ecycleelectric.com
Ed Willis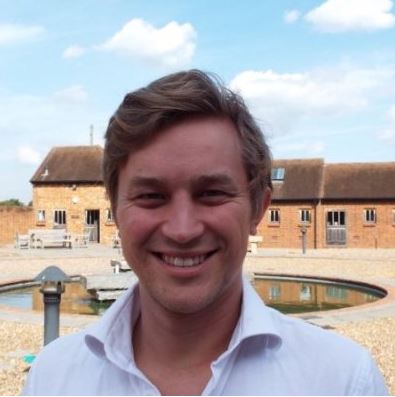 Our contact at Sports Marketing Surveys, Willis is the mind behind the firm's efforts to build an accurate picture of the cycling market. From what brands sportive riders are rolling on to shopping habits among female cyclists, Willis and his team have research to back the theory, some of which they share exclusively with CI.N.
www.sportsmarketingsurveysinc.com
Ellis Blackman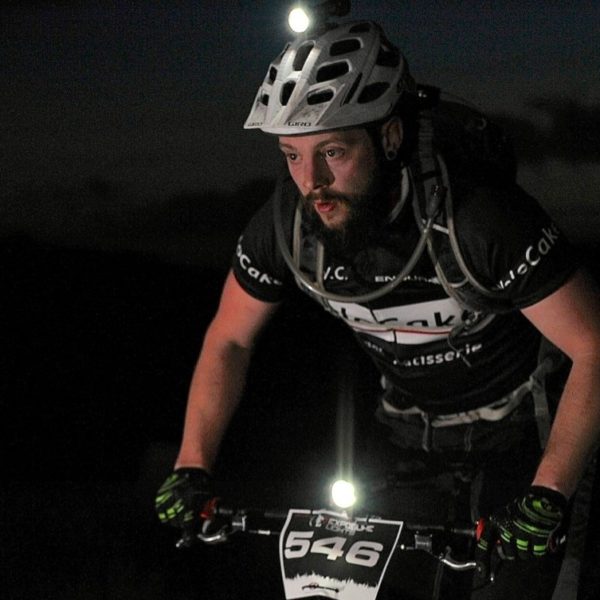 Our man on the inside of UK manufacturing powerhouse Fibrax, Blackman has a wide-ranging knowledge of the bicycle business.
Ten years deep in the industry, Ellis has worked at many levels, from shop staff, product tester to brand manager. Operating out North East Wales is a regular on some of the best trails and roads in the country.
Jay Townley 
With CyclingIndustry.News from the beginning, Townley is a former president of Giant Bicycles in the U.S. and 60 year veteran of the industry.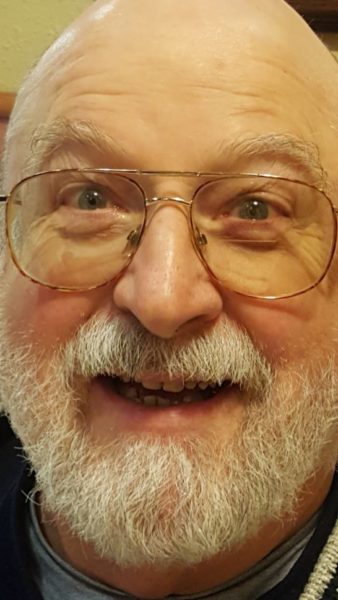 He started as an employee in a bike shop in 1957, followed by a role with the Schwinn Bicycle Company for 24 years during which time he managed the Total Store retail program and founded the product safety and governmental affairs division, becoming the youngest vice president in the history of the company who wasn't a member of the Schwinn family.
Townley, along with his wife and daughter, owned Venture-Out Unlimited, a bicycle touring company, served as President of Browning Component, Inc., as Executive Director of The Bicycle Council a bicycle industry non-profit marketing and promotion association and produced the NBDA Bicycle Education Conference and the joint NBDA/BPSA Bicycle Leadership Conference.
www.gluskintownleygroup.com
John Styles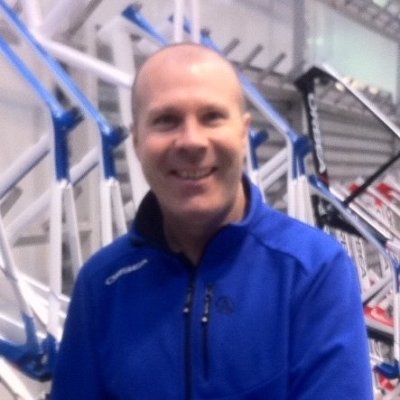 A long-term bike industry rep, John Styles will be a familiar name to many in the UK trade thanks to his roles with Windwave, Zyro and most recently Orbea, among others.
John brings to the table much more than just a deep experience in the cycling business, however. With a Bachelor's degree in Economics, Styles acts as a consultant to businesses within and looking to enter the cycling market. As a result, John's writing brings incredible depth on everything from market movements to consumer buying behaviour. He's also somewhat of an expert on merchandising stores, among other topics, lending himself perfectly to authoring some incredibly insightful articles on bike retail development.
We recommend reading his smash hit piece "The Toxification of the Bicycle Industry Supply Chain" in order to familiarise with John's work.
www.cyconomist.com
Jon Iriberri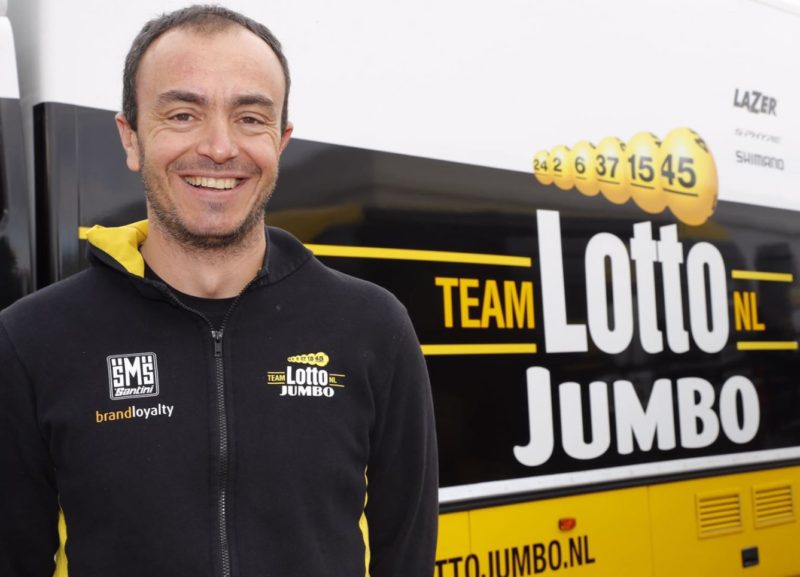 A fitter to the pro tour and pioneer in countless ideas in modern bike fitting, Jon is embedded in the bicycle industry at the very highest levels of the sport and fitting community. Having delivered education on stages around the globe to those now teaching the next generation, Jon is warmly regarded as one of the biggest personalities in the international bike fitting community.
Also CEO of Custom4.us, as well as a lecturer with the UCI WCC, Iriberri's depth of knowledge and experience has him in high demand. He may also be the only man on earth to have fitted a sheep to a bicycle…
Iriberri's often thought provoking articles are a must read if you want the inside line on industry manufacturing and bike fitting practice.
www.custom4.us
Jonathon Nunan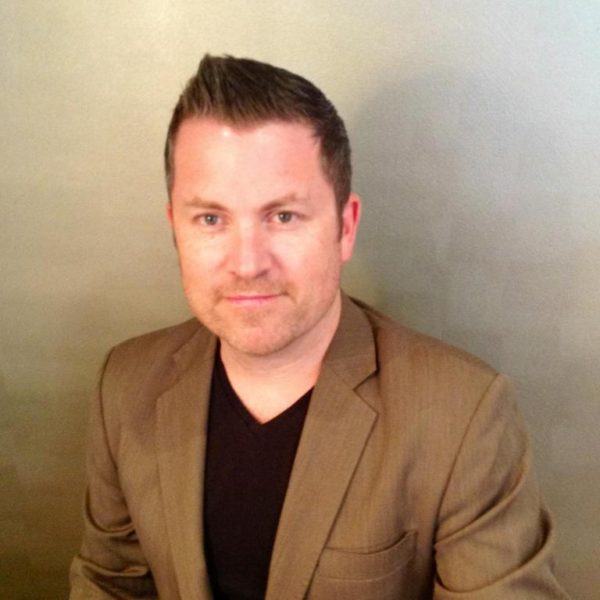 Based in Melbourne Australia, Jonathon Nunan is widely considered to be Australia's leading bicycle industry consultant. Having written about the bicycle industry for numerous domestic and international titles, Nunan is well versed in all things bike retail and has assisted many businesses to improve their bottom line.
Also an event commentator and MC, Nunan has covered Triathlons, Gran Fondos, corporate events and many more.
Catch Nunan's previous articles for CyclingIndustry.News here.
betterbikebusiness.com
Julian Thrasher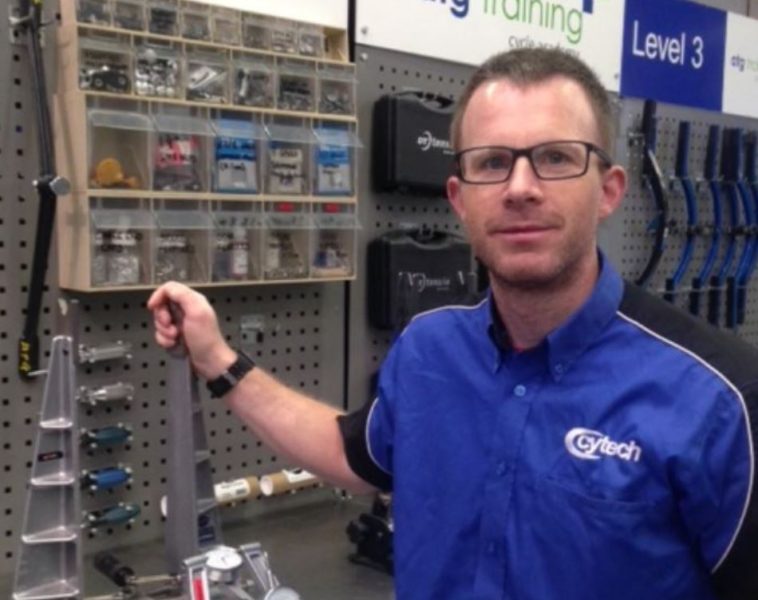 A veteran of the Aylesbury Training Group's workshop, Thrasher is well known to anyone with a Cytech qualification, something that he has been delivering to the UK cycle trade for nearly 14 years.
Julian has refined and distilled the knowledge gained over his many years of cycle industry experience and now assists in the development of both the existing and new Cytech technical courses that ATG Training deliver, sharing the goal of elevating the standard of new and existing cycle technicians working within the industry.
One of the many values of the Cytech technical qualifications that he sees is the ability to challenge and raise the perceptions of the general public towards cycle mechanics – as we all know it isn't 'as simple as fixing a bike.
Catch Thrasher's prior workshop improvement articles here.
Mark O'Dolan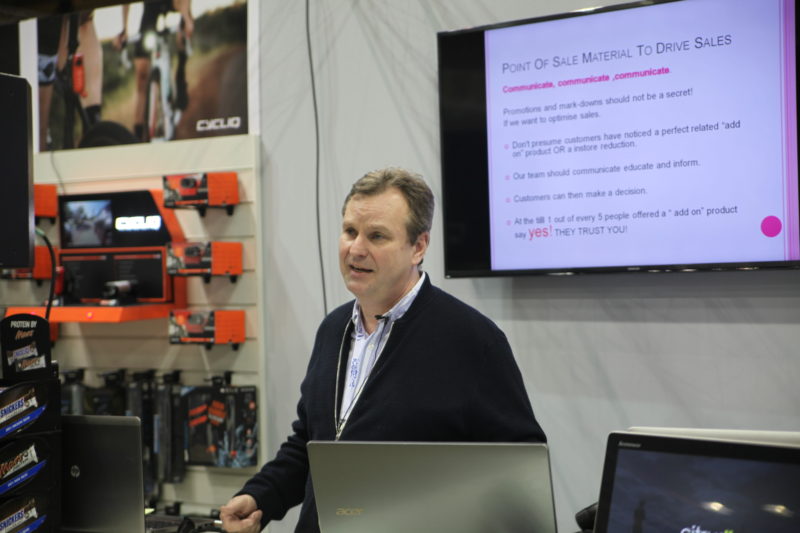 You may well have attended O'Dolan's seminars on retail improvement at either Madison's IceBike show, or the Cycle Show, among other public appearances. The man behind HighStreetMentor, O'Dolan is available for UK bike shops who need a second pair of eyes looking over how to add efficiency and profitability to their business.
Melissa Balmer
Melissa is the former media director for the California Bicycle Coalition and Founder/Director of PedalLove.org. She is a writer, media relations specialist and speaker dedicated to growing more active,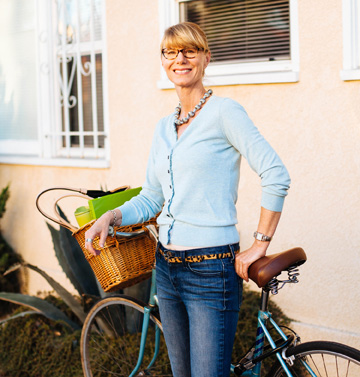 mindful mobility. Her mission is to share the power of engaging storytelling to inspire. Her passion is to recruit fresh voices from diverse multi-generational perspectives to share their stories in traditional and new media platforms to engage new audiences for the power of active, sustainable, mindful mobility – biking, walking and public transit.
Melissa was also a part of the creative team for the Bike Long Beach "Share Our Streets" multi-media road safety campaign, and has handled creative projects and media outreach for Pro Walk/Pro Bike: Pro Place 2012, Los Angeles Metro, Tempo Bicycles, and the Electric Bike Association.
Mark Cramer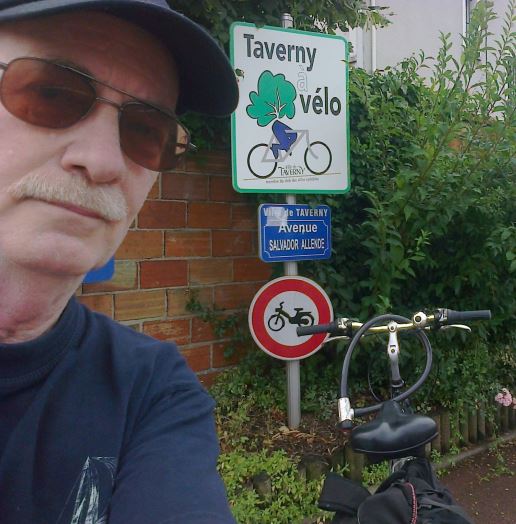 Mark Cramer has written books on cultural travel. His article "Can we go faster on a bicycle than in a car?" has been reprinted in various magazines. He lives in Paris and part-time in La Paz, Bolivia (where he has written about cycling at 12,000 feet above sea level with no bike lanes, where the only flat streets are never going where you need them to).
He's done charity rides in France, does speaking engagements on cycling and quality of life, and is a member of the associations MDB (Mieux se Déplacer à Bicyclette) and Los Angeles County Bicycle Coalition. He can be reached at cramerjazz@gmail.com.
Rachel Aldred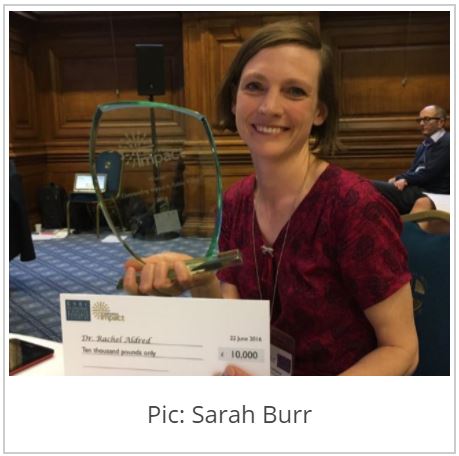 A prize winner for Outstanding Impact in Public Policy, Rachel Aldred is Westminster University's Senior Transport Lecturer.
Aldred has worked with the Welsh Government and the Department for Transport to achieve cycle proofing, as well as change perceptions with key planners.
With a keen eye trained on active travel policy, we felt it important to invite Aldred on board to help develop CI.N's content detailing cycling for transport and the many positive effects that prioritising policy lending weight to active travel can bring.
Ray Verhelst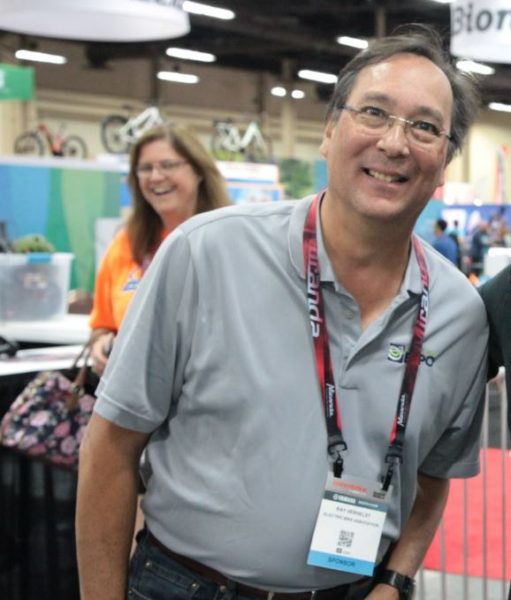 The Director of U.S. non-profit the Electric Bike Association, as well as one of the minds behind the Electric Bike Expo series, Verhelst is embedded in the U.S. e-Bike market.
Having both spoken and had content published around the globe, Verhelst takes a keen interest in researching his market and has been building a background picture of buying trends, consumer behaviour and much more during his many years as a specialist.
A driving force connecting the industry and the consumer, Verhelst is undertaking the largest campaign of promotion the electric bike business has seen in North America with the Electric Bike Expo series and associated marketing campaigns.
Verhelst has always had a deep interest in clean vehicle technology and has also previously served as the CEO of Extra Energy, as well as founding Rechargeable Power Energy North America.
You can follow CyclingIndustry.News on social at: